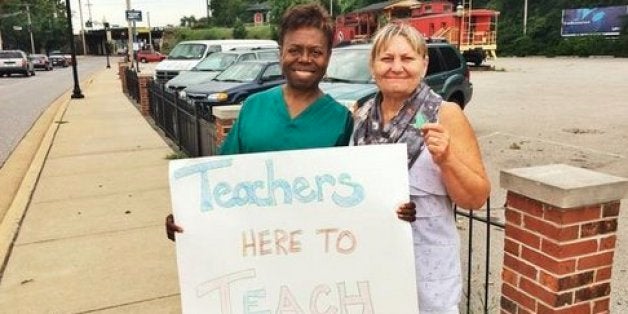 Chaotic protests in Ferguson, Missouri, may be keeping local children out of school this week, but educators are still trying to turn the situation into a teachable moment.
But local teachers aren't taking this an opportunity to extend their summer vacation. Instead, they're taking steps to uplift their students and community -- albeit outside the traditional confines of their classrooms. Here are some of the things they're doing:
"We're building up the community," Tiffany Anderson, the Jennings School District superintendent, told NPR. "Kids are facing challenges. This is unusual, but violence, when you have over 90 percent free and reduced lunch, is not unusual. … Last week, I met with several high school students, some of whom who are out here helping clean up. And we talked a little bit about how you express and have a voice in positive ways."
Pictures on Twitter show the scene:
School is out for many Ferguson students, but teachers are still holding classes at local public libraries. On Tuesday, teachers stood outside of Ferguson Public Library holding signs that said "here to teach" and "students welcome." Inside the library, teachers helped students with reading, science, art and math.
One 16-year-old student, Derrick Washington, came to the library to help tutor students younger than him, like his brother. He spoke with Huffington Post reporter Ryan J. Reilly about the experience.
"While they're not in school, I can help them get ready for school," said Washington, who is a high school student in the Ferguson-Florissant district. "Keep them in line … keep them from getting in trouble."
Pace told the Riverfront Times that teachers would also be at the library on Wednesday, but were looking for volunteers for Thursday and Friday, including parents or retired teachers, as Ferguson-Florissant staff must attend professional development sessions during those days.
Volunteer Kathy Bisch, a teacher on sabbatical, told HuffPost she saw on the news that teachers were looking for volunteers.
"The kids are eager to be here and eager to learn," she said. "I pulled out math activities first thing this morning, and we had to pull them away from them at 10 o'clock so we could switch gears. So they're ready to get into action."
Pictures below show the dedicated educators: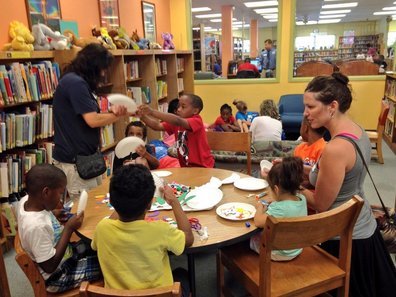 3. They're Making Sure Students Don't Go Hungry
"School is still thinking about you," parent Chavonne Robinson told the outlet. Robinson brought her three sons to a school that had an open cafeteria for lunch. "It's thinking about us, the whole family."
"When I found out school had been canceled for several days as a result of the civil unrest, I immediately became worried for the students in households with food instability," Mendelsohn wrote on the Fundly.com fundraising page. "Many children in the U.S. eat their only meals of the day, breakfast and lunch, at school. With school out, kids are undoubtedly going hungry."

Ryan J. Reilly contributed reporting.

Before You Go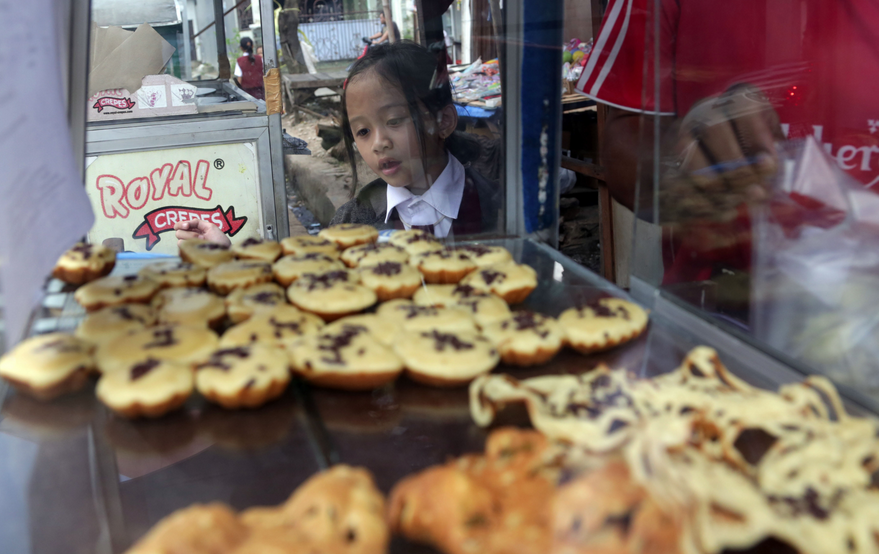 School Lunches From Around The World
Popular in the Community