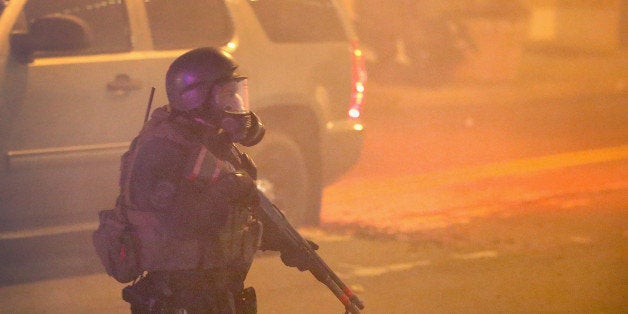 March 26 (Reuters) - Three Missouri police agencies have agreed to restrict the use of tear gas as part of a settlement of a lawsuit alleging that officers used heavy-handed tactics to quell protests in Ferguson after a white officer fatally shot an unarmed black teen.
The settlement requires police to warn demonstrators and give them reasonable time to disperse before using tear gas or other chemical agents in response to non-criminal activity.
U.S. District Judge Carol Jackson dismissed the case formally on Thursday, but retained jurisdiction through 2017 to enforce the settlement terms. The settlement follows along the lines of an order Jackson entered in December.
Police are not required to warn or give time to disperse when there is an imminent threat of bodily harm to people, damage to property or if law enforcers must defend themselves.
Sometimes violent protests followed the shooting in August of Michael Brown, 18, during a confrontation with Ferguson policeman Darren Wilson and a grand jury's decision in November not to indict Wilson.
Demonstrators had said police arrived at peaceful protests wearing riot gear and equipped with armored vehicles and used tear gas, pepper spray and rubber bullets to disperse crowds.
The lawsuit was brought by a coffeehouse owner, two co-founders of an area activist organization, a legal observer, a professor from Saint Louis University, and a college student.
The chiefs of the St. Louis Metropolitan Police, the St. Louis County Police and the Missouri State Highway Patrol who commanded the law enforcement response to the protests were named as defendants in the lawsuit. (Reporting by David Bailey in Minneapolis; Editing by Peter Cooney)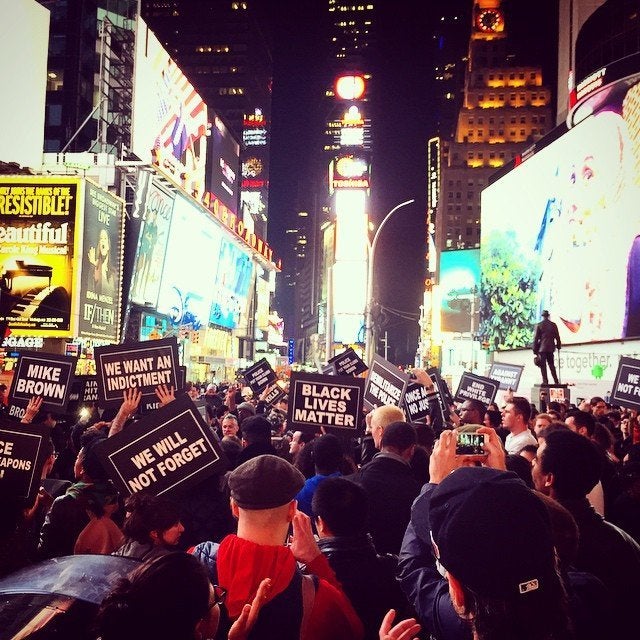 Ferguson Protests Around the Country