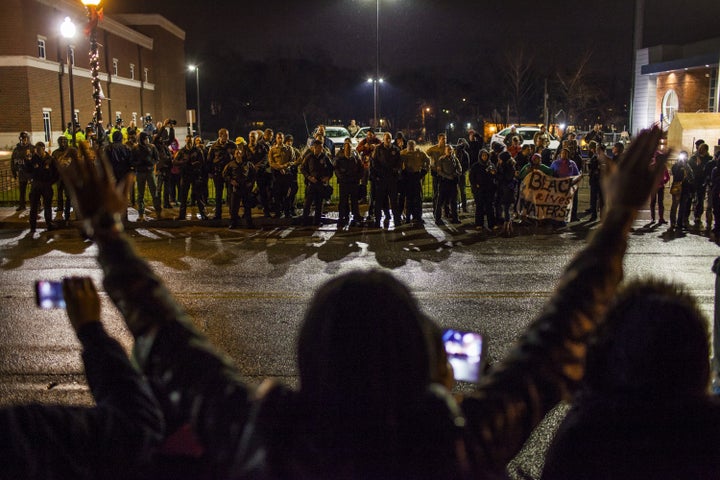 WASHINGTON -- The early news of Michael Brown's death trickled out of Ferguson, Missouri, on a stream of tweets. There was gunfire and a 19-year-old lay dead in the street. Horrible, and yet just a small story to most people.
In the year since Police Officer Darren Wilson shot Brown, major institutions have responded: President Barack Obama proposed a plan to spend $263 million on improving community policing nationwide, the city of Ferguson drastically overhauled its municipal court system, and the media redefined the way they cover police brutality.
And also not responded: Of the 163 pieces of legislation Obama has signed since Brown's death, only one of them was aimed at police reform.
But it all started with the immediate social media reaction. News of Brown's death and the ensuing clash between protesters and police spread across the country -- and the world -- thanks to Twitter and other social media networks.
The Huffington Post took a look at the social conversation coming out of Ferguson from the moment Wilson pulled the trigger about midday on Aug. 9, 2014.
Here's how those on the scene reacted.
Mike Brown's body lay on the ground for hours.
The Ferguson Police Department came out in force.
That evening, the standoff between police and protesters grew tense.
The next night, Aug. 10, wasn't much better. Like the previous night, it began peacefully.
Around 11:30 p.m., police started approaching the upset yet peaceful protesters.
By the night of

Aug. 11

, police were firing tear gas.
Support HuffPost
The Stakes Have Never Been Higher
Popular in the Community