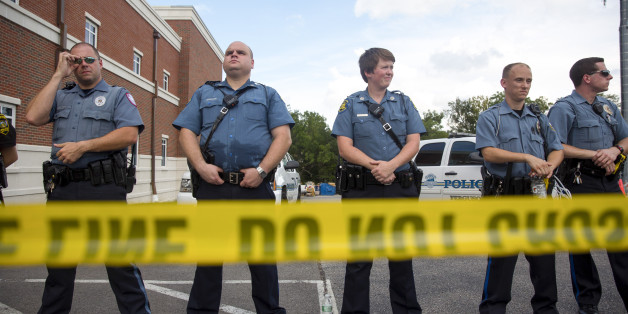 On paper, the Ferguson Police Department's policy on the use of deadly force looks similar to those used by many American departments, policing experts told HuffPost.
But they questioned whether the policy, which limits officers to using weapons only when they believe they or others may be threatened with death or serious injury, broke down the day Officer Darren Wilson shot and killed 18-year-old Michael Brown.
"This looks like a very good policy," Samuel Walker, an emeritus professor of criminal justice at the University of Nebraska at Omaha, told HuffPost in an email.
"But the shooting of Brown seems clearly not consistent with the policy. So the problem is undoubtedly with the department's training and supervision," Walker wrote.
Ferguson's "use of force" policy is part of the department's General Orders, which were obtained this week by The Huffington Post as well as other media outlets under a public records request.
The policy also states that the police department's watch commander will create a "use of force" report whenever deadly force is used, but none has been released to the public regarding Brown's Aug. 9 death.
Doug Rudman, an attorney in the St. Louis region who has represented several clients in police brutality lawsuits, said the guidelines are pretty standard. However, the issue is that a piece of paper doesn't ensure that law enforcement officers in the field are actually using force only when necessary.
"Training is the key," said Rudman, a former prosecutor. "There are times when force may and should be used, but there's many times where that escalation is unnecessary. There's that saying never bring a knife to a gunfight, but there's also a saying in the converse that you don't need to bring a gun into every conversation."
Rudman said the type of reports the Ferguson Police Department and many other law enforcement agencies are supposed to complete after an incident involving deadly force are "seldom done properly," but could be a good training tool.
"I think all too often we see a lot of problems with younger officers because of the experience gap," Rudman said.
REAL LIFE. REAL NEWS. REAL VOICES.
Help us tell more of the stories that matter from voices that too often remain unheard.
BEFORE YOU GO
PHOTO GALLERY
Politicians React To Ferguson