As the legendary creator of New York Fashion Week, Fern Mallis is someone whose opinions matter. So when we spotted the designer at Kenneth Cole's Spring 2014 presentation, we had to flag her down and get the low-down on this season's latest collections, her plans for the future and what city she thinks has the top talent these days.
HuffPost: What are your thoughts about Kenneth Cole's Spring 2014 Collection?
Fern Mallis: I think what Kenneth is doing looks fantastic! It's a new fresh look of Kenneth -- colorful, fun, fabulously accessorized, it's right there, right on target with all the looks. I think it's taken a couple of seasons to really understand that there's a new game in town at Kenneth Cole.
HuffPost: Did you expect this from Kenneth Cole?
Fern Mallis: Well, I've been seeing it coming in the last two shows that he's done at the presentations. He stopped doing shows for a couple of seasons, you knew the company was regrouping and rethinking what it was trying to be. I think that they've identified their customer. I think a design team has stepped up to the plate and I think Kenneth is doing great stuff.
HuffPost: What are your thoughts in general about this season's Fashion Week?
Fern Mallis: I've been seeing some beautiful clothing from all over town. I think that the shows have been going well, thank God the weather's holding out. You know, there's a lot of controversy everywhere about it's too many, too big, too much. Too commercial. But the truth is, New York has the best talent right now, and the best young emerging talent and young designers are showing that anywhere in the world at this moment and that's pretty impressive.
HuffPost:You sound hopeful and excited.
Fern Mallis: Gotta be hopeful! It's exciting, when you see really talented people and you see them working hard and getting the accolades -- that Prabal Gurung show was great. Louise Goldin was great. Rag and Bone, Creatures of the Wind... there's a whole new field of people out there. It's very exciting.
HuffPost: What projects does Fern Mallis have underway right now?
Fern Mallis: Well, come see me at the Series at the [92 Street] Y, hear me interview designers, Fashion Icons with Fern Mallis. My first interview this season is on October 8th with André Leon Talley. In November, I'm interviewing Bruce Weber. And on Sirius Radio all this week and all next week you can get my interviews as well of what's going on behind-the-scenes and in-front-of-the-scenes, Stars 106.
See more of the famous faces at New York Fashion Week: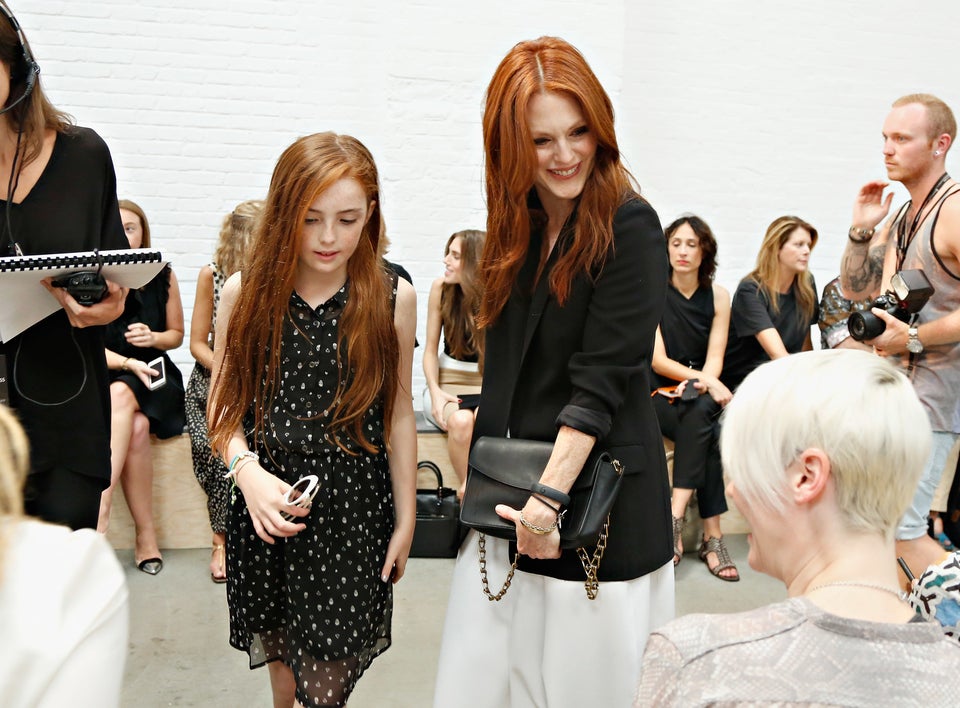 New York Fashion Week: The Front Row