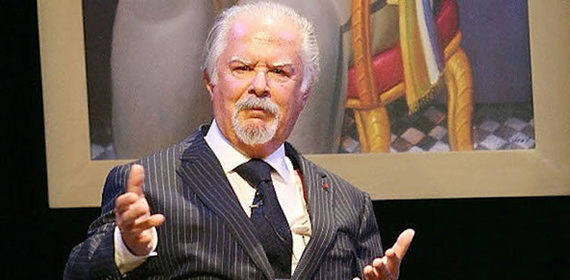 Photo credit: mitunja.net
Born in 1932, #FernandoBotero is a Colombian sculptor whose drawings and paintings show a deliberate effort to reflect his subjects in form and color. Fernando is famous for creating oversized or stuffed depictions of animals, people and other aspects of the natural world. He is an abstract, neo-figurative artist who refers to himself as "the most Colombian of all other Colombian artists". In 2007, one of Botero's paintings done in 1979, "The Musicians" was sold for over US$2 million in a New York auction. This confirmed his status as the most coveted Latin American artist. In 2010, his painting "Family Scene" scoped a US$1.7 million during a Christie's New York Latin American Auction.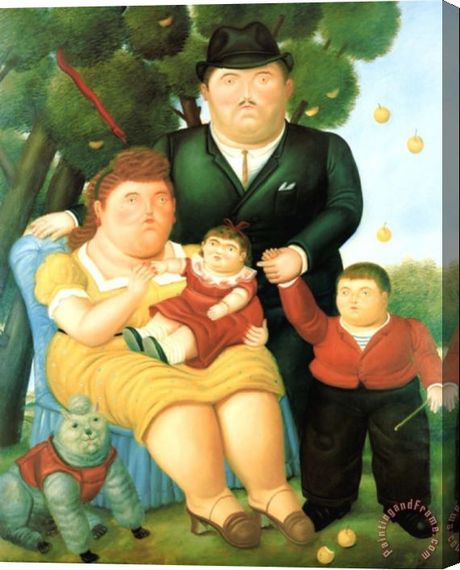 Photo credit: paintingandframe.com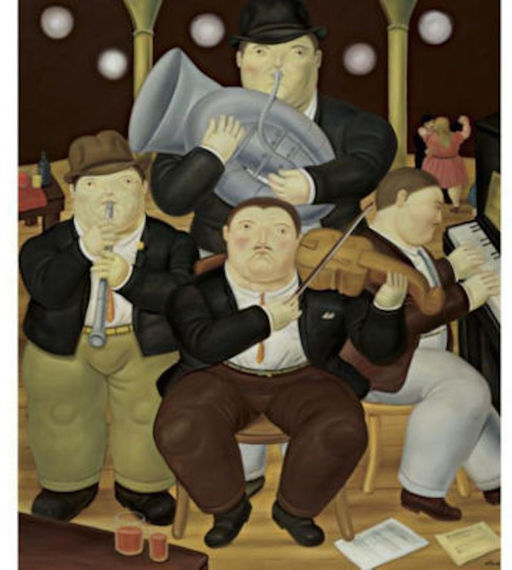 The Starting Point
Fernando's artistic star began shining in the international market in the 1980s. The years he spent in the US, Mexico, Italy, Spain and France earned him global acceptance and recognition. The Colombian born artist says he began drawing when he was a young boy, mostly to overcome boredom. However, his passion for drawing, creativity and #painting drove him from Medellin, his home town, to #Bogota, Colombia's capital. When he was 20, he travelled to Spain where the works of great European artists such as Titian, Velazquez and #Goya played a key role in developing his artistic career. In Europe, he joined Madrid's San Fernando School of Fine Arts, followed by San Marco Academy in Florence. These schools offered the strong classical training reflected over and over in Fernando's oeuvre.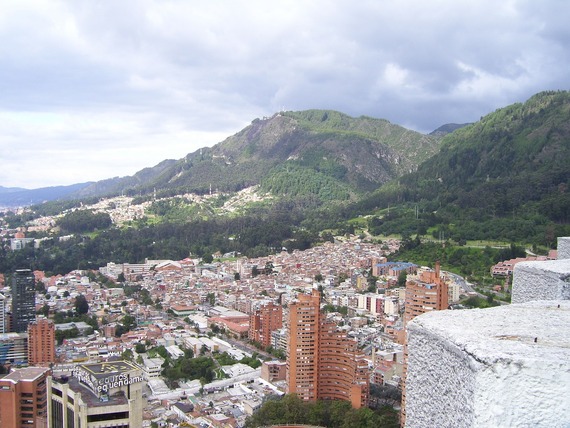 Bogota, the heart of the Andes, is the hometown of Fernando Botero, and
the Museum Botero showcasing his artworks
Photo credit: pixabay.com
Developing a trademark
"Still Life with Mandolin" was painted by Botero in 1956. This painting left an indelible mark on all his art work from that point on. It was painted in Mexico where he had interacted with the outstanding Mesoamerican civilization works reflected in imposing pyramids as well as the superb artistic works delivered by Pre-Columbian art. In 1957, Botero made his maiden trip to the US for a presentation of his work, and earned a fellowship. The trip to the US advanced his education and exposed him to works by Mark Rothko, Franz Kline and Willem de Kooning of "The New York School". He would return to live in New York in 1960, a move that gave way for his work to be showcased in museums, galleries and city collectors. All through the 1950s, Fernando played out with size and proportion. After moving to New York, he started building his trademark style of bloated, round animals and human beings. His inflated proportions of figures, including those in his 1967 painting, "The Presidential Family", connote an aspect of political satire displayed using bright, flat color with prominent form outlines. Though in his artistic work Fernando features landscapes and still-lifes, he typically concentrates on his symbolic situational portraiture.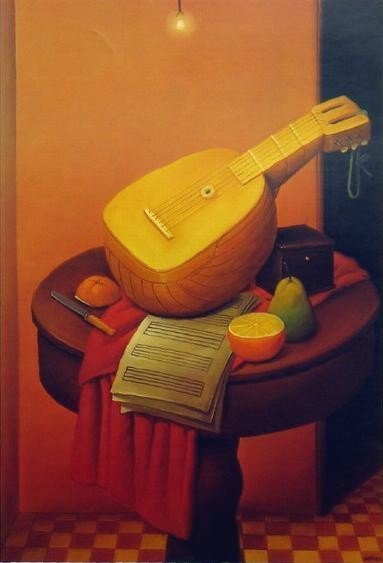 Still Life with Mandolin, 1956
Photo credit: mydailyartdisplay.files.wordpress.com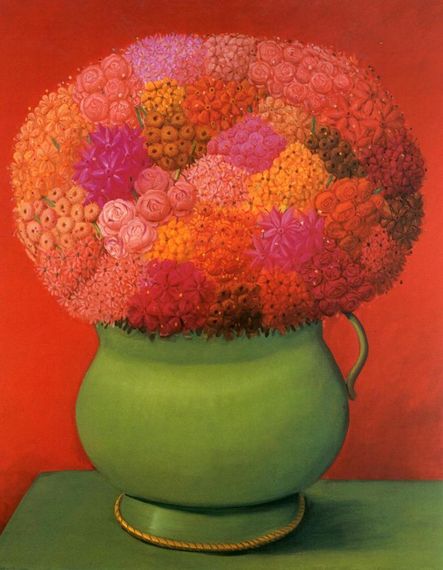 Photo credit: pinterest.com
Still Life with Fruits, 2003
Photo credit: static.theculturetrip.com
Creating sculptures
Having reached international audiences through his #art, Fernando moved to #Paris in 1973. Once there, he started developing sculptures. Focusing on bloated subjects, his work grew to the foundational themes found in his paintings. His sculpture works grew and by the 1990s, he began staging large bronze sculptures in outdoor exhibitions across the world with great success. His nephew, Hector Botero, travelled with him, and helped organize exhibitions in Paris, Miami, New York City and Chicago between 1990 and the year 2000. However, Fernando became overtly political in 2004. He developed and exhibited a series of paintings and drawings that focused on Colombia's violence that stemmed from drug cartel activities. In 2005, during the Iraq War, Fernando launched the Abu Ghraib series, which took 14 months to prepare. It is based on the available information on the exploitation of prisoners in the Abu Ghraib prison by American military forces. The series attracted extensive attention when it was displayed in Europe for the first time.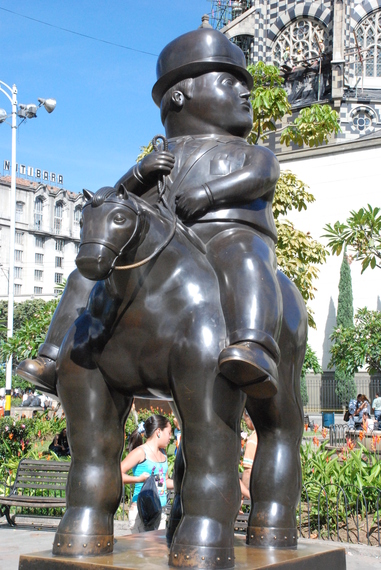 Man on a Horse
Photo credit: mydailyartdisplay.files.wordpress.com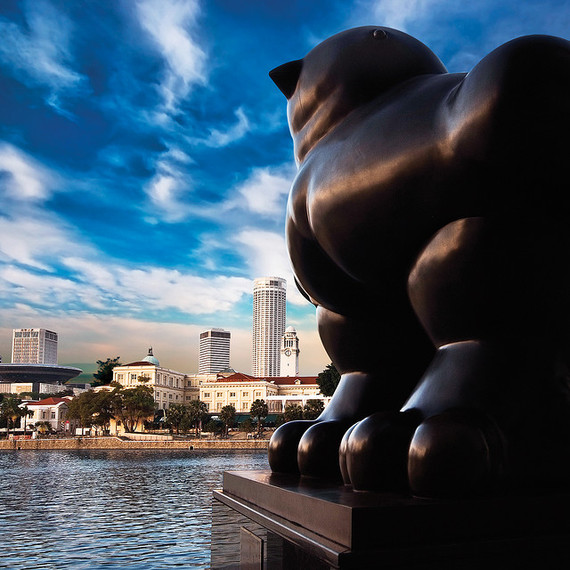 Botero's Bird Sculpture at Boat Quay in Singapore
Photo credit: c1.staticflickr.com
Art with a musical language
There have been claims that Fernando's pictorials evoke musical language, since Botero's work also has a Colombian background. This comes out clearly in the paintings which portray musicians, as "Dancing in Colombia". These pictures are full of movement and life which offer the artist a great opportunity to propose distinct compositions where his frontal characters ironically play, sing, and dance to a defined environment. Fernando's work is connected closely to his personal experiences in leisure, love and music, with a touch of sentiment and humor.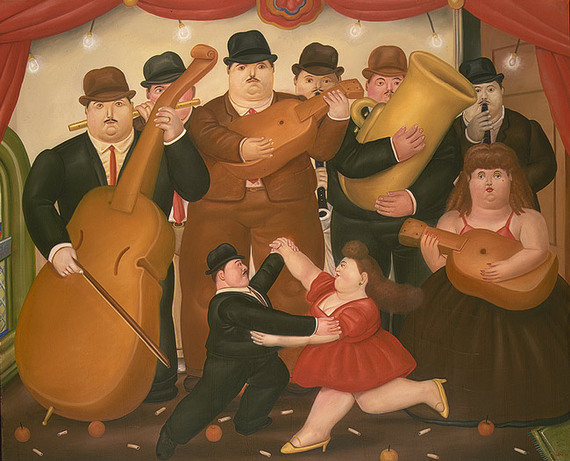 Dancing in Colombia, 1980

Photo credit: metmuseum.org
"You paint what you know best; what you went through as a teenager and child. My world is the one I got to know in Medellin, I never paint anything else other than that," he says.
Related
Popular in the Community