A preliminary hearing on Friday afternoon revealed that the three men accused of entering a Denver bar and killing five people before lighting it on fire, made off with just $170.
Lynell J. Hill, 24, Joseph Nathanael Hill, 27, and Dexter Lewis, 22, allegedly came up with the plan to rob Fero's Bar and Grill because one of them needed money to cover the costs of a previous court case.
Det. Mark Crider said that a fourth man, Demarea Harris, was present at the time of the robbery and the subsequent murders, but was working undercover as an informant for the U.S. Bureau of Alcohol, Tobacco, Firearms and Explosives on an unrelated investigation. While Harris has not been charged in the Fero's incident, defense attorneys raised the question of his credibility during the hearing.
Harris later got a ride home from Lewis and the Hill brothers who picked him up at a nearby King Soopers.
He told police he was shocked.
"These were innocent people," Harris said, according to Crider. "If they were gangsters killing gangsters, I wouldn't be here talking to you, but these were good people."
The victims included one of the bar's owners, Young Fero, 63, of Aurora; Tereasa Beesley, 45, of Denver; Kellene Fallon, 44, of Denver; Daria Pohl, 21, of Denver; and Ross Richter, 29, of Overland Park, Kan. The five victims had all been stabbed to death before the bar was doused in gasoline to destroy evidence.
Before You Go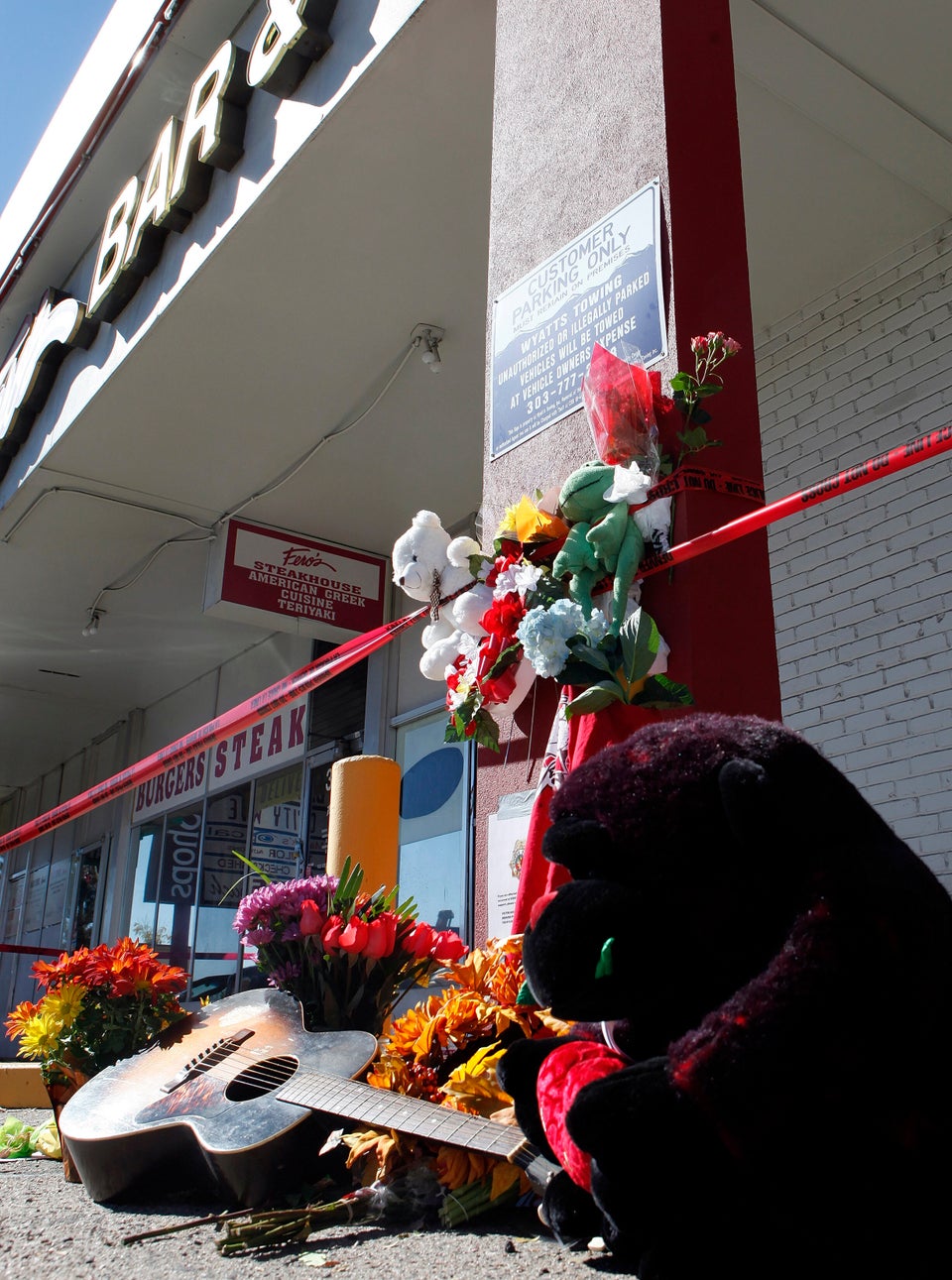 Arson-Homicide At Fero's Bar And Grill
Popular in the Community