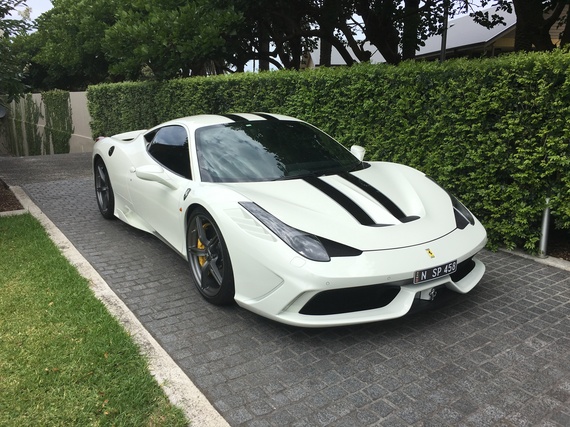 Here we are at the end of the year 2016 and I've decided to unveil to the world my personal 2015 Ferrari 458 Speciale for the first time. It doesn't fit the proper Ferrari cliche of having a red exterior which goes by the name of "Rosso Corsa", nor does it have the beige interior. Instead my Speciale sports a white paint job known as "Bianco Avus", equipped with a black interior which features custom yellow stitching which matches the exterior calipers and yellow rev counter, which in italian is called "Giallo".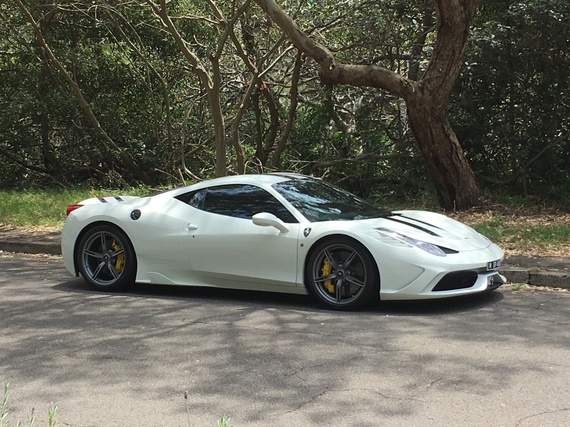 Now that I've introduced the external aspects of my car to you, it is time to introduce you to its drivetrain. It features the very last naturally aspirated Ferrari V8 engine which puts out 605 horsepower, roars all the way to 340km/h and does all of this with the world's most powerful 4.5L V8. Another thing which makes this car particularly special is the fact that Ferrari had won the "Performance engine of the year" award in 2015.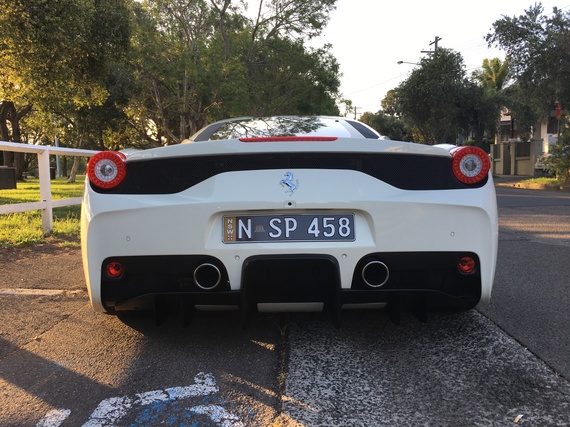 As of this year however, Ferrari has now steered towards twin turbo charged V8 motors for all of their non V12 grand tourers, making the Speciale the very last naturally aspirated Ferrari supercar built. So as we near the end of 2016 what better way to kiss the year goodbye and celebrate the beginning of another with something this precious to enjoy the last hooray. See you in the new year mates!
This article is written by Lecha Khouri at Supercar Advocates based in Sydney, Australia.
Calling all HuffPost superfans!
Sign up for membership to become a founding member and help shape HuffPost's next chapter