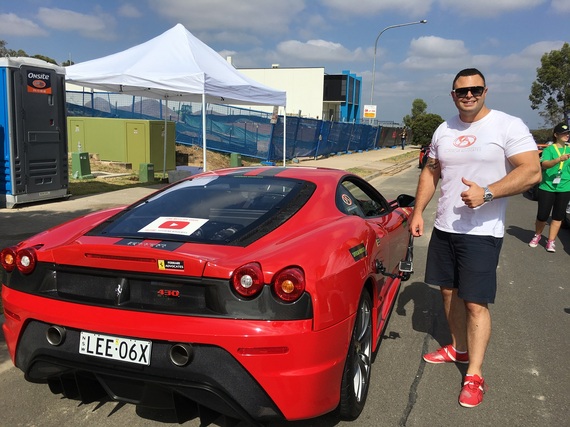 What a privilege, to wake up on a beautiful sunny morning, be able to grab the keys to a shinny red Ferrari, and make tracks towards your destination in style. Today, our destination of choice, is Lady Macquarie's Chair which is situated on the eastern end of Sydney's CBD. We have a unique trip planned - one that is a lot more rewarding than the usual videos we shoot. It's a trip where we're celebrating champions however these aren't your ordinary champions but the ones who fill our hearts with inspiration and gratitude. Today is where I'm given the opportunity and privilege to meet and drive an athlete from Australia's very own Special Olympics team. The trip will begin in Sydney's CBD and end at Eastern Creek race tracks, about an hr from the city centre, for an experience of a lifetime.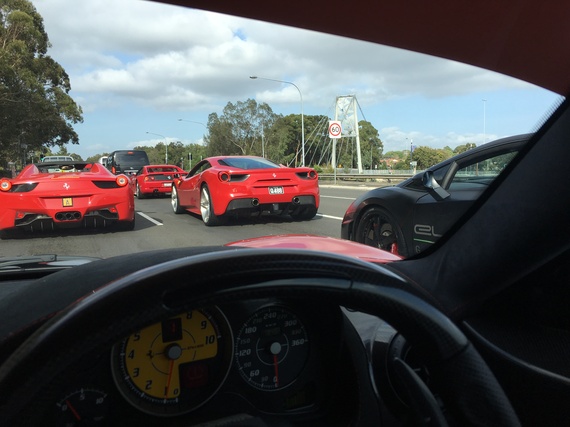 The day will consists of three things, happiness, exhilaration & excitement for all the athletes involved to enjoy a lap of honour around the Eastern Creek race track in front of thousands of patriotic car supporters. If you're not familiar with any of the Special Olympics events, it's a day where the organisers bring people with intellectual disability together with passionate volunteers to participate in weekly sports training, regular competition, fun events and friendship. It's something all of us at Supercar Advocates are honoured to be part of.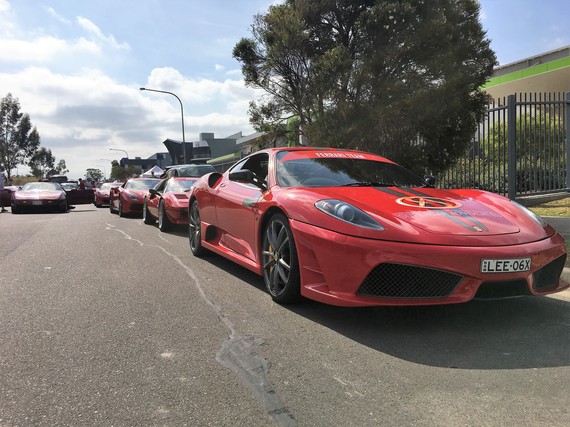 The car of choice today is my 2008 Ferrari 430 Scuderia, the latter meaning "Stable" in english. It was named after the Scuderia Ferrari F1 racing team and, as you would expect from Ferrari, it denotes the success that the team has had in its history of racing in the F1. It features a brutal 4.3 litre, 503 Horsepower naturally aspirated V8 that deliver a 0-100km/hr in only 3.3 seconds.
I know it doesn't live up to the expected F1 speeds and I'm no Michael Schumacher but humour me for a moment when I say the Scuderia is the toughened evil twin weighing in at 220 pounds and leaner than the standard road going F430. So, with my best Schumacher, race worthy impersonation, me and Carly, a gorgeous 19 year old girl with a passion for swimming and bowling, hit the Sydney streets to make our way to Eastern Creek for her well deserved victory lap.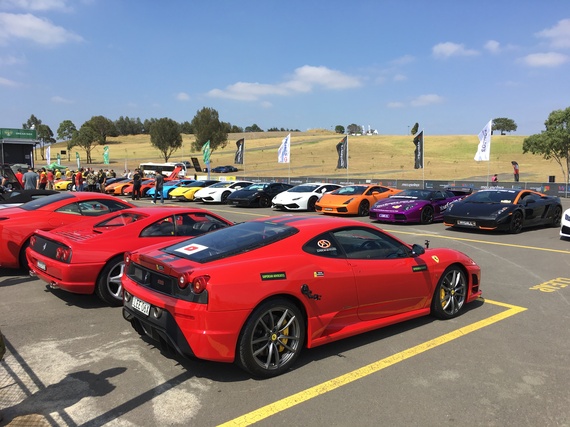 What I concluded from today's event, despite the fatigue felt afterwards, is nothing compares to the satisfaction and joy that one feels when you see and feel the elation and happiness of their faces. Nothing compares to the intrinsic benefits one feels from contributing to the wider good and positively giving back to our society - it's something we hold very close to us at Supercar Advocates. It's always great to be reminded that when you're blessed with the means and ability to give someone a little bit of happiness, always, always, make it a priority to pay it forward and give back the blessings you're provided with.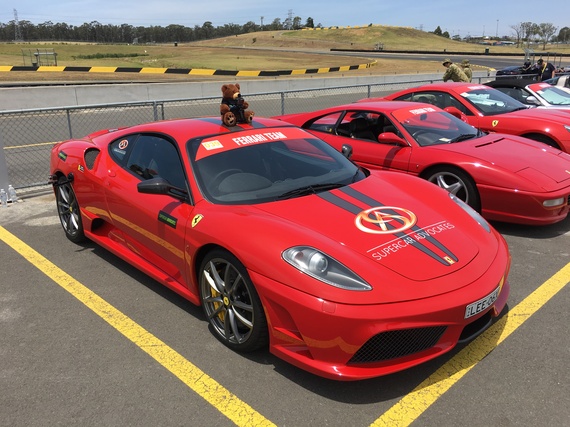 I want to thank, from the bottom of my heart, the Special Olympics committee for allowing us the privilege of sharing this moment with all athletes involved.
If you feel like you've been touched and want to experience this day, click on the link below and watch our complete episode dedicated to to this great cause.
This article is written by Lecha Khouri at Supercar Advocates.
Calling all HuffPost superfans!
Sign up for membership to become a founding member and help shape HuffPost's next chapter