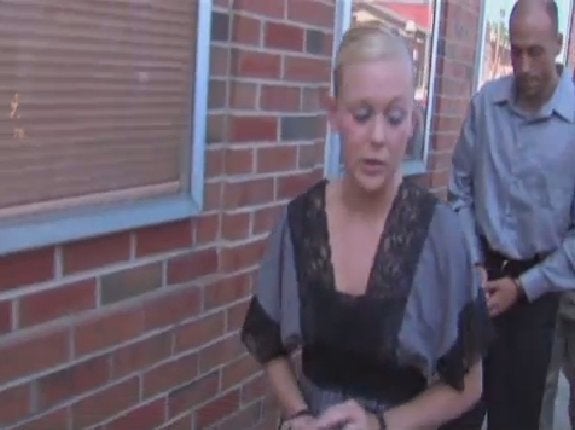 The parents of a 4-month-old Missouri boy who lost seven fingers during a pet ferret attack have been charged with first-degree child endangerment for the January incident.
Ryan Waldo, 33, and his wife, Carrie Waldo, 25, told investigators in Grain Valley that they awoke hearing the screams of their child, who was left with just his thumbs and a pinky following the attack.
Ryan claimed he picked up the pet ferret -- which was a Christmas present to his older children -- and hurled it against the dishwasher, killing it. The couple also said the ferret had never bitten anyone before.
But prosecutors claim they have evidence that the ferret had already bitten the infant twice, CBS3 reports.
Before the incident, the couple's landlord had reportedly helped them get in touch with a ferret rescue group due to animal's tendency to bite.
However the family decided to keep the ferret in the home, according to a text message sent from the boy's mother to the ferret rescue group that was obtained by the station.
"Kids voting no right now but it probably won't be long before he nips baby again and they get over it," Carrie allegedly wrote. "Not sure if we wanna get rid of him yet. The kids r cryin bout it so we'll let u know."
Based on cellphone records, investigators believe the parents might have left the kids home alone while the attack occurred.
They were released on bond, but ordered to stay away from their children, who are now in a grandparent's custody.
REAL LIFE. REAL NEWS. REAL VOICES.
Help us tell more of the stories that matter from voices that too often remain unheard.