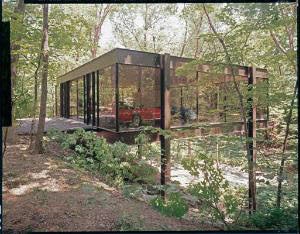 The Highland Park house made famous in Ferris Bueller's Day Off tops a list of endangered historic structures in Chicago released Wednesday by non-profit preservation group Landmarks Illinois.
Three homes designed by Frank Lloyd Wright, a group of commercial buildings at the Lincoln-Fullerton-Halsted intersection, a collection of turn-of-the-century golf club homes and an Episcopal church also made the list.
The 5,300-square-foot Rose House and Pavilion was used as the home of Ferris Bueller's best friend, Cameron. The famous property is currently on the market for $2.3 million.
The Rose House was designed by architect, museum curator and Illinois Institute of Technology teacher A. James Speyer for textile designers Ben and Frances Rose. The elevated automobile pavilion-- i.e. where Cameron's dad kept his Ferrari-- was designed by Speyer's first graduate student David Haid to house Rose's classic car collection.
Though the property is designated as a Highland Park landmark, several inquiries have been made about demolishing the house and splitting the lot, according to Landmarks Illinois. Some residents fear if the property does not sell, the city may permit demolition.
Take a video tour of the home:
Watch a compilation of the classic Ferrari scenes from Ferris Bueller's Day Off:
Related
Popular in the Community