Much has been made of the high cost of rearing children in the United States, and rightly so. Families spend more than $230,000 on average to raise kids from birth to age 17 — a figure that doesn't include the cost of college.
But for the 6.9 million women who have turned to fertility services, the bills pile up well before they ever hold a baby in their arms. A single cycle of in vitro fertilization, or IVF, costs more than $12,000 on average in the United States, not counting the cost of medications and travel.
Only 15 states require insurance coverage for fertility treatments. So for many would-be parents, IVF is simply out of reach.
Against that backdrop, the Sher Institute — a network of nine private fertility centers across the country — has run a popular but controversial free IVF contest for the past five years. The institute encourages people who couldn't otherwise afford IVF to vie for two free rounds by submitting personal and often extremely emotional video pleas about their quest to have a baby.
Documentary filmmaker Amanda Micheli dove into the controversy in her documentary "Vegas Baby" (now available online and playing in select theaters around the country). A trailer for the film can be seen above.
HuffPost asked Micheli about the emotional and financial cost of fertility treatment and the ethics of a contest that asks people to put their private stories up for a vote for a shot at becoming parents. Here's what she had to say.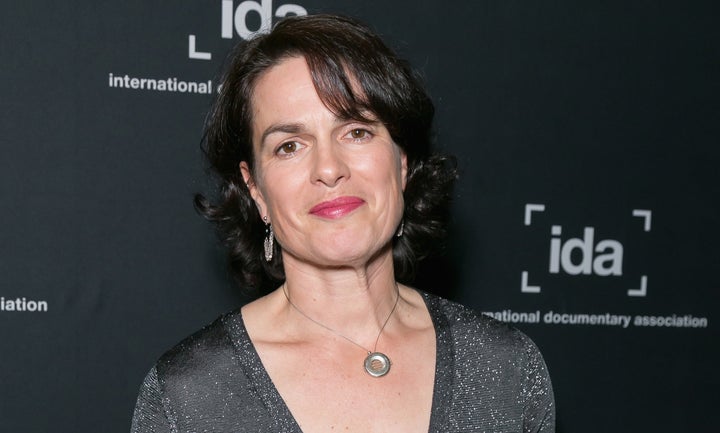 Why make a movie about infertility?
Unfortunately, I came to the subject matter through my own personal infertility experience. My husband and I have struggled with infertility for the last three years, during which he was diagnosed with testicular cancer.
We thought that IVF would be a really great solution to our problem, but it hasn't really worked for us. We've done three rounds, and still no baby. After our first round of IVF failed, and I had spent my life's savings on this, I was researching financing options and came across an article about this contest online.
But in general, I was surprised by my own ignorance about reproductive medicine. I wanted a way to tell more stories, and share more voices.
Why do you think these couples ― who all submitted personal videos in the hopes of getting free IVF ― were willing to open up about such a private process?
We talked to all 10 of the finalists, and there were definitely one or two people who were not open to us filming at all, but most of the people really wanted to share their story. This is a community that's dying to raise awareness about the challenges they face.
"I think it would be great if insurance would cover IVF for all Americans to a limited extent."
This contest is obviously controversial. On the one hand, you have women and couples saying they depend on it, that it's their only chance. On the other hand, there's the criticism that it's an exploitive marketing ploy. Is it unethical?
I don't know many people who are totally comfortable with the idea of this contest, and that's part of what drew me to it in the first place. But to me, the more interesting question is, "What's going on in our society right now that allows this contest to exist ― and flourish?"
I think it would be great if insurance would cover IVF for all Americans to a limited extent. I don't think trying it over and over and over again is good for anyone, or for our health care system, and I can understand why insurers would see IVF as a risky game to get into, but people need help. I think if individuals ask their employers to add fertility coverage to their insurance plans, that might be a great place to start.
There's a lot of judgment about a contest like this, and around infertility in general. There's this idea of, "What's wrong with these people? Why don't they just adopt?" That feels very misinformed to me. Adoption is a beautiful way to build a family, but when you're starting with a medical diagnosis [of infertility], it's not necessarily the first place you go to.
This conversation has been edited and condensed.
IVFML is a HuffPost Podcast hosted by Anna Almendrala and Simon Ganz and produced by Nick Offenberg. Send us an email at IVFML@huffpost.com.
Before You Go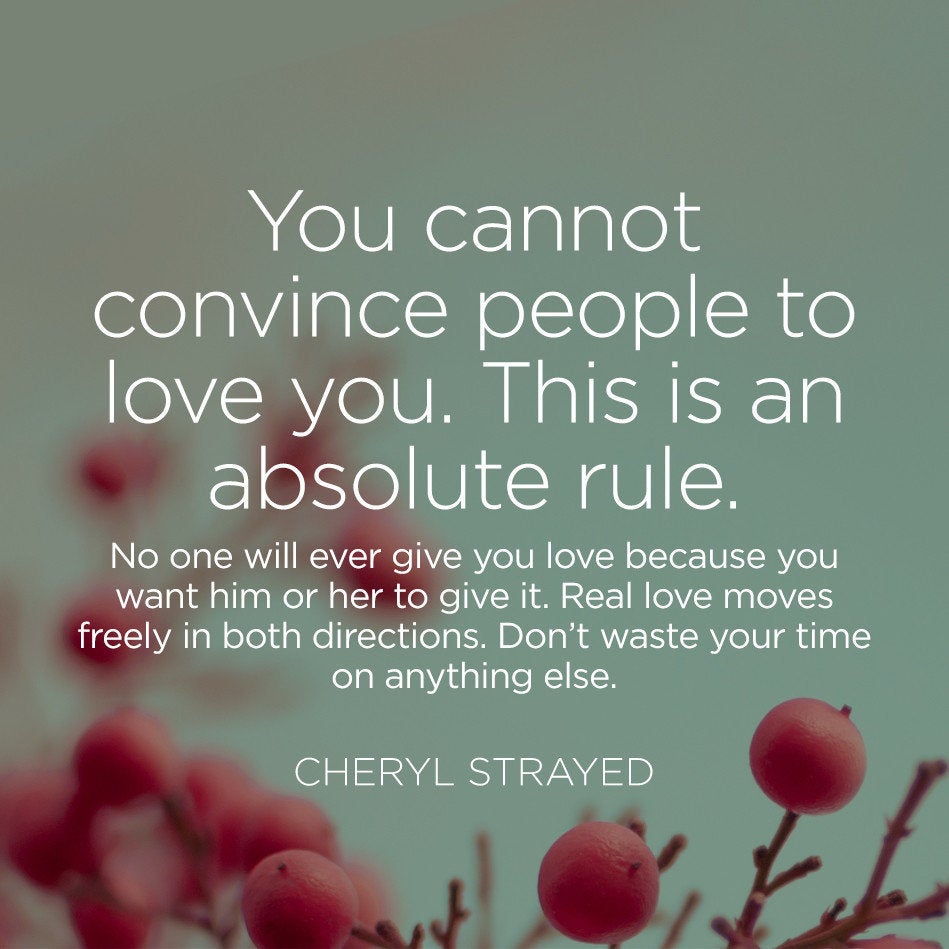 Cheryl Strayed Quotes