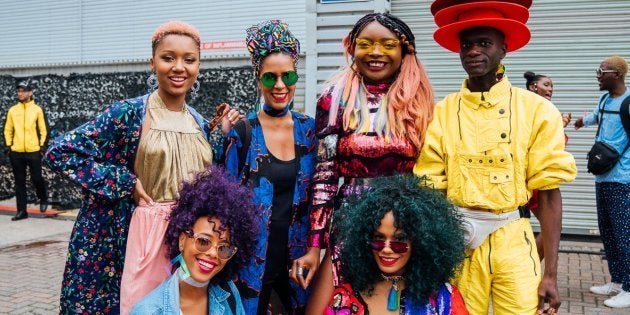 "i lost a whole continent.
a whole continent from my memory.
unlike all other hyphenated americans
my hyphen is made of blood. feces. bone.
because i have nothing in my tongue
i don't know how to say hello to my mother."
I recently discovered the writings of American poet Nayyirah Waheed, who publishes poems on her Instagram that have such depth that they immediately touch us and alert us to matters of self-esteem, identity and ancestry. Their message and subtleties get me thinking about a very current issue: belonging.
Much is being said about the importance of knowing our origins and feeling connected to a specific culture, tradition, people. But how can we think about origin, descent and heritage when we're talking about a population marked by a brutal slavery process that breaks any memory of belonging and preservation for future generations?
I think that we Afro-Brazilians, moved by a yearning for belonging, are taking the lead and creating initiatives in various areas of activity. These initiatives drive and promote re(union) and rethink this forced absence of an us, which goes from non-representativeness to the project of genocide of the black population.
There are black collectives and fronts, movements with the goal of creating, in the diaspora, possible paths for empathetic dialogue—not always successfully—about agendas that are important to us. Existing the way we are and want to is the most important of these dialogues.
Afropunk is one of the most important contemporary references in terms of black aesthetics, empowerment and anti-racism movement.
Similarly, Afropunk was also born in this context of absence, of non-visibility and of non-belonging. The largest black music festival in the world, now present in Paris, London, Brooklyn, Atlanta and Johannesburg, was created in 2005 by black youths who didn't feel represented in the American punk rock scene.
After the documentary Afropunk, produced by Matthew Morgan and directed by James Spooner, in 2003, the movement gained visibility and became an annual festival. It's also an alternative platform that connects black people from all around the world through their productions in music, art, film, photography, behavior and fashion.
The first edition of Afropunk Fest was held at the Brooklyn Academy of Music (BAM), in New York. It was organized independently, with concerts, film screenings and an audience eager to share their passions and concerns, like the promotion of black identity and the racism in American society. Over the years, the festival brought to its stage names like Public Enemy, Mos Def, Blitz The Ambassador, Macy Gray, Erykah Badu and Brazilian rapper Karol Conka. Heavy!
More than a festival with black performers for a predominantly black audience, Afropunk has been consolidating itself as one of the most important contemporary references in terms of black aesthetics, empowerment and anti-racism movement.
According to Lou Constant-Desportes, editor-in-chief of Afropunk.com, the hashtag "We The People," used in the latest Paris and London editions, is a way of saying that we are dedicated to fighting together for our values and our freedom. We bring the community together to celebrate ourselves and our cultures, while at the same time standing up against injustice and oppression.
Lou, who recently visited Brazil, says he feels very inspired when he sees how young Afro-Brazilian artists and activists are organizing themselves to create alternative platforms with their own hands. "If you don't have money or access to mainstream platforms, you find other ways to make it happen, create and promote your own events, your own art, fighting for what you believe. That's what we call D.I.Y. – Do It Yourself, and it's very important for Afropunk."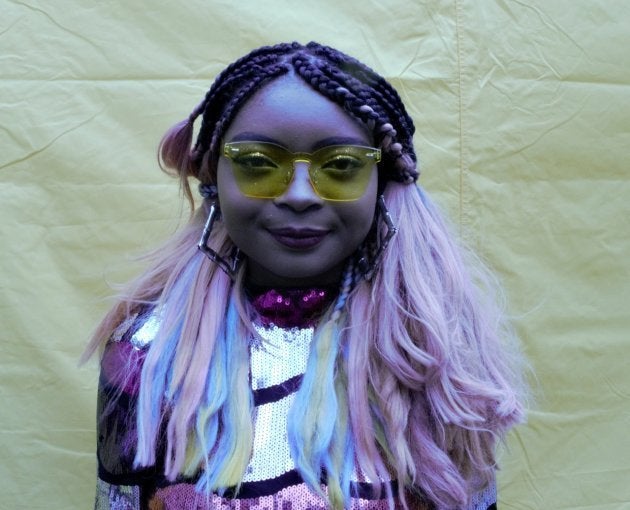 Baiana cool hunter and blogger Magá Moura (pictured above) already participated in previous editions of the festival and, in Brazil, is a reference of what is known as "close." For her, in recent years and because of the demonstrations of activism, leadership and spaces that are progressively taken up by black people, we are already in the midst of that movement.
This whole "close" scene, the aesthetics, the display, it means more than that for us, black men and women. We are at a place of empowerment, of feeling beautiful, of feeling represented and seen. How long have we gone by unseen? And Afropunk, even if it isn't happening in Brazil, is strengthening this and bringing us that power and that inspiration for us to feel beautiful, wear our hair in whatever way we want—whether natural, artificial or colored. For us to express ourselves the way we feel most comfortable and true to who we are.
In Brazil, where black population is a majority, it's paradoxical how this view of the black body still generates endless physical and psychological violence, daily ridicule armed by inferiority and prejudice at school and in the workplace. A view that arises from the structural racism present in Brazilian society, affecting everyone from black power activists to black teenagers from the suburbs.
Even so, we are experiencing a period in which many of these bodies have awoken to the use of their aesthetics and self-esteem as a body of protest. Whether it's with hair or with black culture signs worn as a medium for standing up to racism and/or a way to reconnect with our origins—like our ancestors, who carried in their bodies the memory of their dances, rituals and traditions with the goal of preserving their identity and culture.
Like Magá, Portuguese photographer and creative director Abdel Tavares is a colorful figure who does not go unnoticed. His red hat is his signature, a trademark he carries since he bought the first one at a carnival store in Lisbon. "For me, the looks I get make no difference, because what I wear is really out there. For some people, a turban, for example, continues to be a target of racism. And I think that we really have to be different, display our culture, because it's in those differences that we find all colors."
For him, as the creator of the Black Fashion Stars blog dedicated to African culture and black people from around the world, Afropunk is an event that represents, above all, freedom and celebration.
Freedom is expressed in the way these African bodies are breaking with set standards and creating possible futures.
Freedom is expressed in the way these African bodies are breaking with set standards and creating possible futures. From the point of view of identity itself and of their culture, they reinvent another reality today and tomorrow. Afrofuturism. A celebration of blackness that respects the individualities, attitudes and subjectivities strengthened by the collective power. 
We The People have the will to heal the divisions that threaten to crumble our dreams to dust. We believe in the resurrection of the creative power of our diversity. We open our hearts and minds, and dance to the rhythm of a new future. Together.
English designer and hair stylist Mariette Immaculate travels the world in search of design, music, fashion and lifestyles. "I like this event because I can see a lot of creations. It's great to have a space like this, where we can express ourselves together, be together, make friends. Afropunk is a community, and here we can take in what so many people have been doing, expressing. It's great to see that the movement is growing and that you can find creative people from different cities around the world. It's important for black people to be inspired by other black people, to understand things that are connected to them."
The identification that black Brazilian youth feels with this event today serves as encouragement and as a connection to what is produced around the world. And this happens because of the way we, as black people, are loving ourselves and subverting the notion of beauty that we were given.
This positive impact also challenges the myth that we are a democratically racial country, in the way #SomosTodosHumanos (We Are All Human) wants to de-legitimize #BlackLivesMatter. It is not about a dispute on who matters the most, but about acknowledging and paying attention to the fact that for every ten people murdered in Brazil, seven are black.
"Brazil is one of the countries that follows our editorial content more closely on social media. So, we know there's a big community waiting for us and we feel very connected to its creativity and its struggles," says Lou, who can't confirm confirm any dates but does reveal that his team has been working to stage an edition of Afropunk in our neck of the woods very soon.
Still, I can't help but leave a little provocation about how the "white privilege" + "I love black culture" equation would likely result in a primarily non-black audience in a festival like that around here. While we wait for that day to come, the next editions are being held in Atlanta (October 14 and 15) and Johannesburg (December 30 and 31).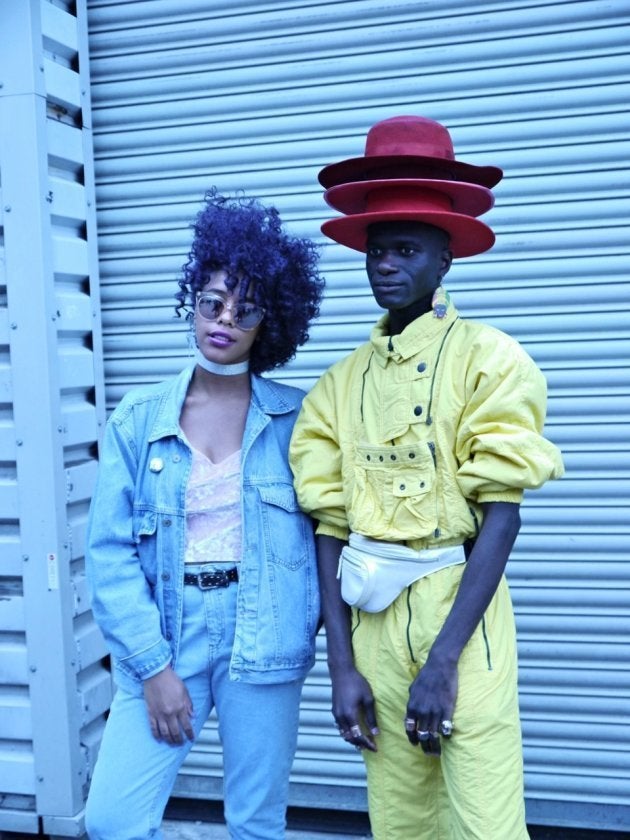 Calling all HuffPost superfans!
Sign up for membership to become a founding member and help shape HuffPost's next chapter