Renowned spiritual leaders and activists will convene in Louisville, Kentucky for the 21st annual Festival of Faiths later this month to address strategies for peace in an increasingly violent world.
The interfaith gathering, which is put on every year by the Louisville-based Center for Interfaith Relations, will host figures like Karen Armstrong, Pico Iyer, Vandana Shiva, Linda Sarsour and Jim Wallis for a long weekend of events centered on the theme "Sacred Wisdom: Pathways to Nonviolence."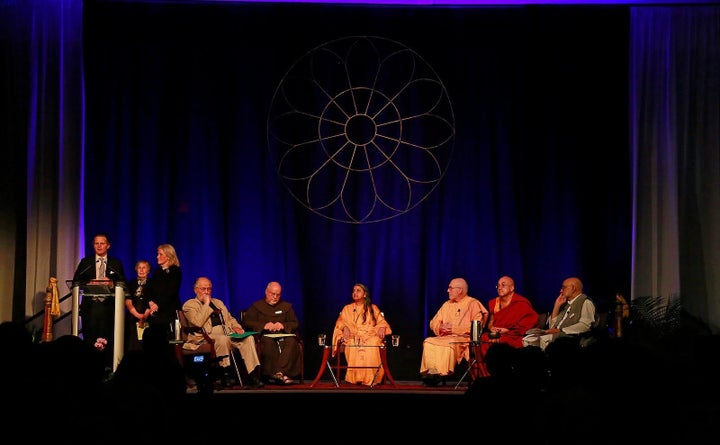 Amidst rising police shootings, such as those that sparked the Black Lives Matter movement, as well as "the vitriol directed at American Muslims as a result of actions by terrorists, and the perilous health of our natural world, violence has become an accepted norm for many," Sarah Reed Harris, managing director of the Center for Interfaith Relations, told The Huffington Post.
"We believe our Festival of Faiths offers a recipe for the restoration of balance, thoughtfulness and sanity," she said.
The festival runs May 17-21 with a full schedule of panel discussions, performances and devotional activities hosted at the Actors Theatre of Louisville.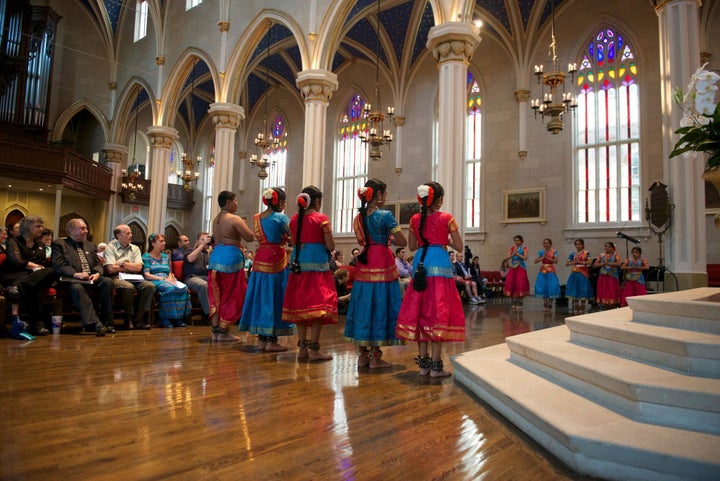 The title panel, Pathways to Nonviolence, takes place on May 18 and will explore the role of media in shaping narratives surrounding peace and violence. Other sessions during the week will address Islamophobia, Black Lives Matter and the interfaith community's role in fostering harmony.
"Our speakers have been invited to share their own spiritual practices and the wisdom that is rooted deep within their faith traditions, and which informs the work they are called to do," Harris said.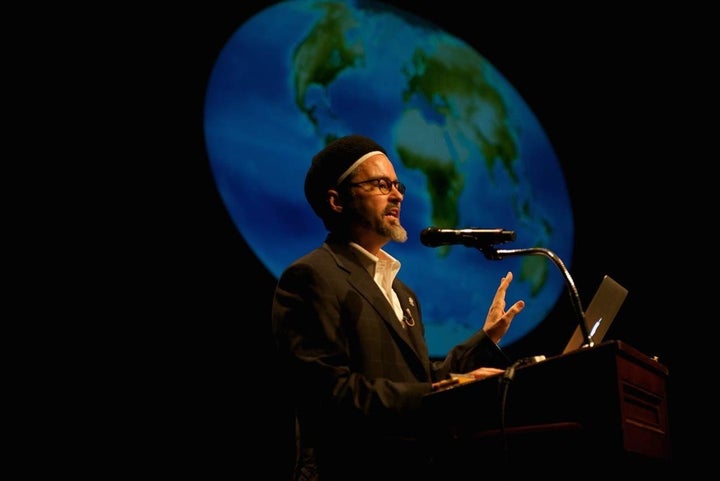 On last day of the festival, Karen Armstrong, founder of the Charter for Compassion, will lead a compassion talk joined by Louisville Mayor Greg Fischer, Aetna CEO Mark Bertolini, and Amin Hashwani, founder of the Charter for Compassion's Pakistan chapter.
Compassion is a topic of key importance to the city's mayor, Greg Fisher, who, in 2011, signed a resolution committing to a "Compassionate Louisville" campaign. Harris described Louisville as "politically progressive" and "racially and religiously diverse," but she acknowledged that issues still arise. (In September, a local mosque was vandalized with Islamophobic messages. And in a strange coincidence, the National Rifle Association happens to be hosting its annual meeting in Louisville over the same weekend as the Festival of Faiths this year.)
The festival -- which is ticketed and open to the public -- will be live-streamed and uploaded to YouTube, and aims to offer a safe and sacred environment for people of faith to promote nonviolence and peaceful cooperation, Harris said.
"The curators of the 21st annual Festival of Faiths feel that some of the answers to modern conditions of disconnection, distraction and perpetual polarization lie in the treasuries of wisdom," she added, "which the great faith traditions of the world contain."
Related
Before You Go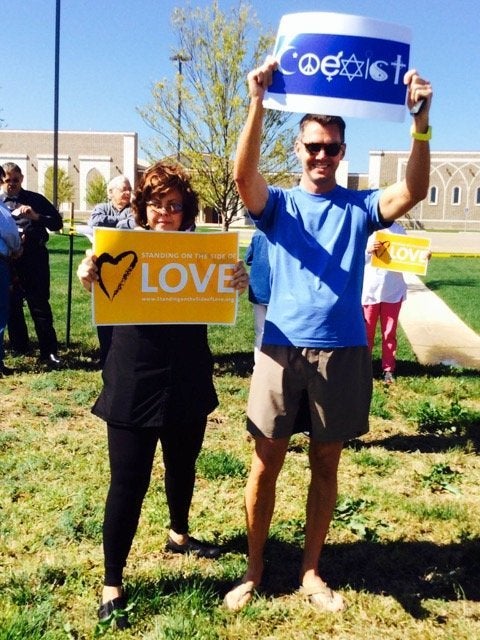 Interfaith Community Stands In Solidarity With American Muslims
Popular in the Community