Historic wooden ships line up along the Thea Foss Waterway as far as the eye can see, with the world's largest rubber duck serving as the dot to the exclamation point declaring their arrival. After more than a year of planning and preparation, Festival of Sail Tacoma is underway and the crowds are braving the weather to see the more than two dozen historic sailing ships that make up the festival's draw – not to mention the 61-foot-tall, 11-ton Mama Duck.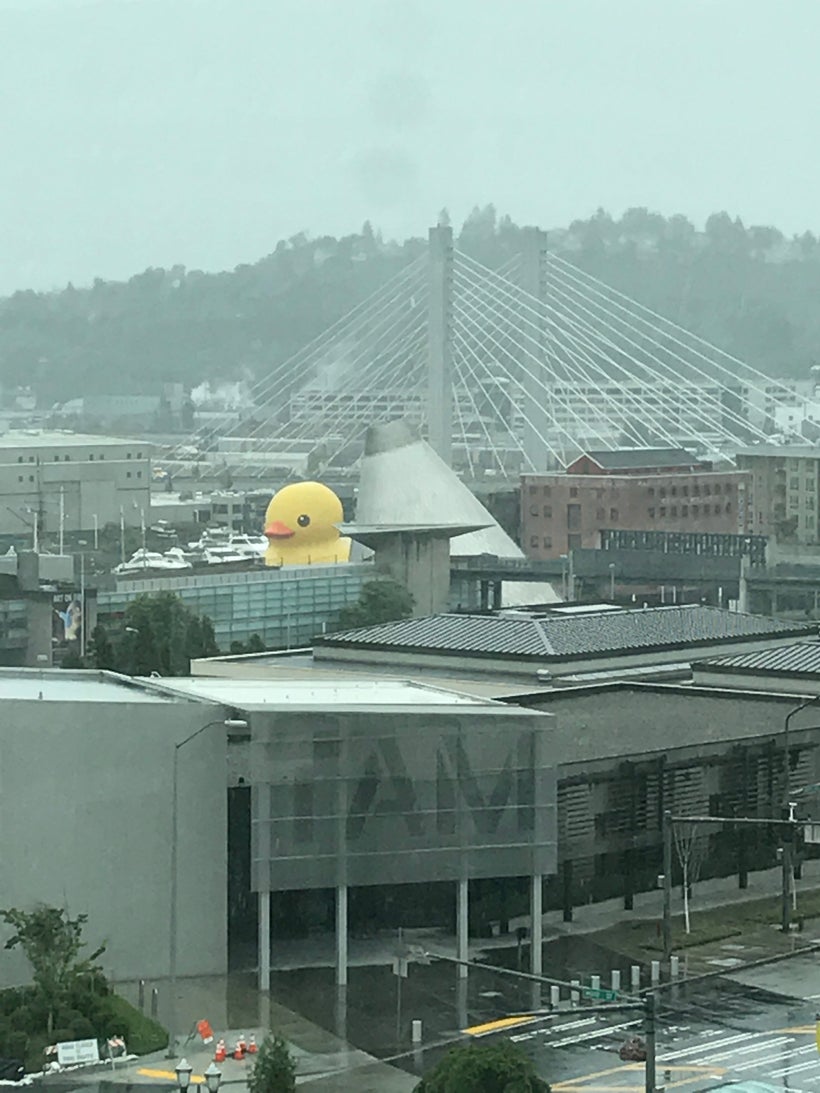 Even with the rain falling as the first day of the event begins, the organizers aren't deterred.
"In the events industry, we say that rain on the first day means good things to come," said Ryan Whaley. The weather forecast supports that, with skies expected to clear up late on Friday and hold through the weekend.
That's good news for the thousands of people anticipating dockside tours, day sails and special events throughout the festival's four-day run.
"This is the first time the festival has been to Tacoma in eight years, and it's great to be back," Whaley said. "It's also the biggest festival we've done on the West Coast, with 25 ships here."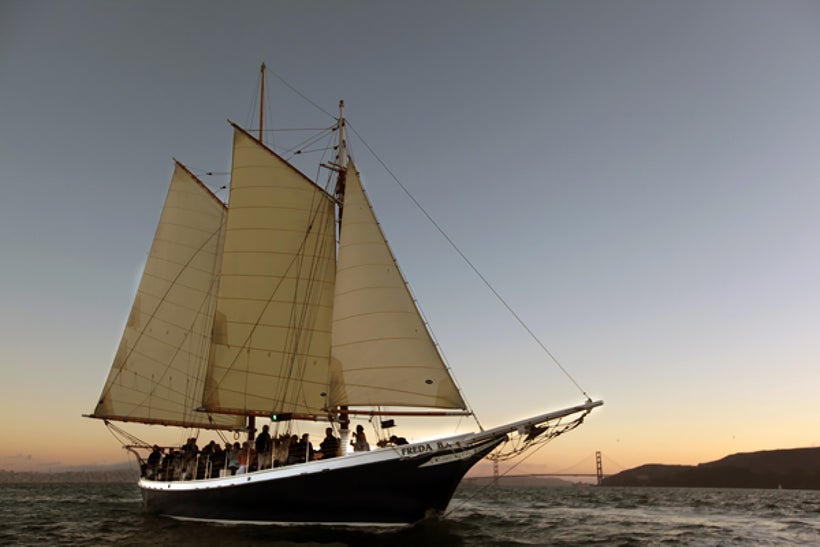 While the gates open at 11 a.m. on Thursday, the main event that day is the Stan Selden Memorial Grand Parade of Sail at 2 p.m., during which the fleet will trail in Mama Duck's slipstream into Foss Waterway to take up their berths and begin hosting shipboard tours.
Aside from this roster of famed vessels that include the Bill of Rights, Spike Africa, Virginia V, Schooner Freda B, Hawaiian Chieftain and Lady Washington, there will be live music, entertainment, local craft beer and food and family-friendly fun.
For more information and tickets, visit www.festofsailtacoma.com.
Matt Wakefield is Communication Manager at Travel Tacoma + Pierce County, and posted this article through the Huffington Post's Contributor platform. Views in this article do not necessarily reflect the views of the Huffington Post or its affiliates.
REAL LIFE. REAL NEWS. REAL VOICES.
Help us tell more of the stories that matter from voices that too often remain unheard.
This post was published on the now-closed HuffPost Contributor platform. Contributors control their own work and posted freely to our site. If you need to flag this entry as abusive,
send us an email
.