My visit to Barcelona coincided with a particularly crowded and lively time: Holy Week and Easter. I enjoyed getting a Catalan take on this holiday.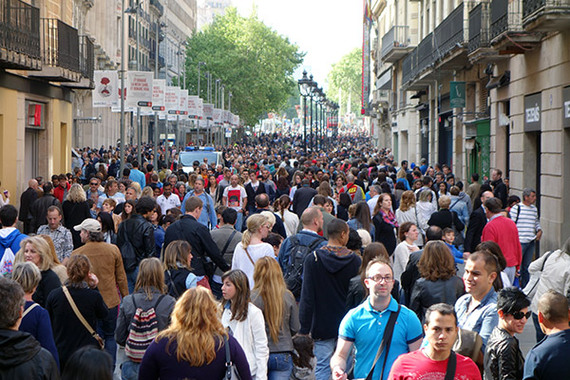 Barcelona -- Where People Stroll Like Sardines
Barcelona is one of the darlings of European tourism lately. It's the biggest cruise port in Europe and one of the biggest in the world (as a starting or ending point for a huge portion of all Mediterranean cruises). It's trendy for its Gaudí "Modernisme"-- Catalunya's answer to Art Nouveau. Catalunya is feeling its nationalist spirit. It's well served by discount airlines. And vacationers -- both Spanish and foreign -- fill its streets, especially during its many festivals. I happened to be here over Easter weekend, and the boulevards were often human traffic jams.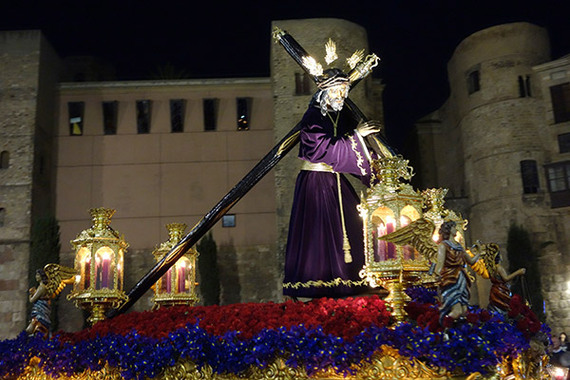 Barcelona Bunnies
Easter is a huge deal in Spain, especially in the south. Semana Santa (Holy Week) is one of the busiest and most festive times in Andalucía. But here in Catalunya, I found that Easter isn't quite such a big deal. Catalans seem less religious, and the main duty of godfathers is to buy their godchildren overpriced decorative chocolate creations that fill shop windows. There was a Semana Santa-style parade, with teams of people trudging slowing down the street in tight formation, hidden under the huge religious floats they carried. But locals told me Catalans would never do this; these celebrants were from Andalucía, and travel each year to Barcelona to share their Easter traditions. While the churches may not have been overwhelmed with crowds, the Easter parade certainly jammed the streets.