'Tis the season for gift giving, cookie eating and, if you observe Festivus, complaining about everything that annoyed you this year.
The classic "Seinfeld" holiday is celebrated on Dec. 23. As 2016 comes to close, we can't help but note that this year has been particularly aggravating. So in the spirit of holiday, let's gather around the Fesitivus pole and air our grievances together.
President-elect Donald Trump's cabinet picks
After Trump was won the election last month, political commentators across Twitter and on cable TV urged skeptics to "wait and see" before making judgments on his presidency. Well, we waited, and so far we're not impressed. Trump's cabinet picks are especially worrisome. For secretary of energy, he chose Rick Perry, the former Texas governor who once vowed to axe the department. For secretary of state, he picked an oil executive with links to Russian President Vladimir Putin. The president-elect also tapped a climate change denier to run the Environmental Protection Agency and a man who opposes the minimum wage for Labor Secretary. Incoming White House chief strategist Steve Bannon has ties to white nationalists and Ben Carson, who will run Housing and Urban Development, has referred to a major anti-discrimination policy as a "mandated social-engineering scheme."
The Republican Party is still hell-bent on killing Obamacare
Millions of people have health insurance thanks to President Barack Obama's. signature health care law. The uninsured rate has reached an all-time low and the country has even seen some indirect benefits like better emergency care. Despite this, Republicans, who have been trying in vain for years to repeal the legislation, have promised to "repeal and replace" it as soon as Trump takes office. Even though they're not even completely sure how they'd replace it. As The Huffington Post's Jeff Young notes:
The party still doesn't know what it wants the health care system to look like, even though it's been over six years since the Affordable Care Act became law. Second, Republicans are willing to hold the entire health care industry and 22 million people hostage while they try to solve a riddle that has always eluded them.
This seems like it's going to work out great for everyone.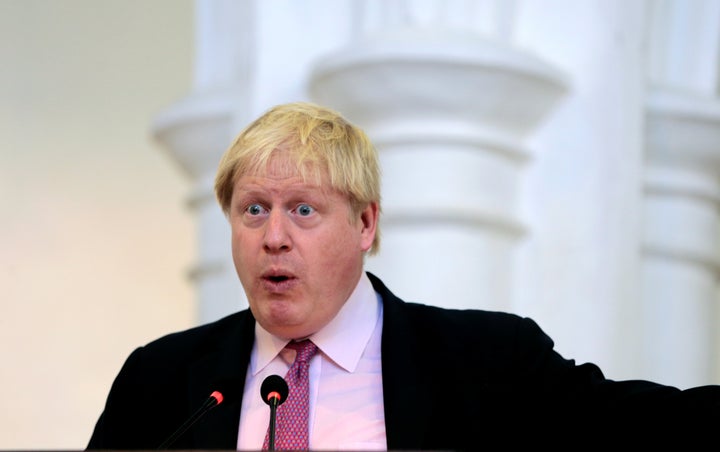 The planet reached several alarming climate change milestones
On the bright side, with some of the world's most powerful countries and corporations joining forces, it looks like we might actually see some progress in the months and years to come.
Bill O'Reilly aired one of the most racist things we've seen on TV
The below video, starring Fox News correspondent Jesse Watters, will undoubtedly go down as one of the most offensive things we saw all year. Watters visited New York City's Chinatown to mock Chinese-speaking elderly people, reference several outdated racist stereotypes and take karate lessons (even though karate is a Japanese martial art.)
In summation: Good riddance, 2016. You won't be missed.
CORRECTION: A previous version of this article misstated that sea levels in the Arctic were at a new low. Rather, it is sea ice that is at a historic low.
Popular in the Community