A Christian nativity scene and a Christmas tree at the Florida Capitol will be joined this week by another symbol of the holidays: a homemade Festivus pole.
The pole, which will be nearly 6 feet tall and made from emptied Pabst Blue Ribbon beer cans, will be erected by Chaz Stevens, a Deerfield Beach resident, the blog Tamarac Talk reports. Stevens applied to put the Festivus pole on display as a protest of the nativity scene, which was placed in the Florida Capitol in December by the Florida Prayer Network.
"I still chuckle, I literally can't believe there will be a pile of Pabst Blue Ribbon cans in the state rotunda," Stevens told the News Service of Florida.
Celebrated on December 23, Festivus is a holiday "for the rest of us" that grew in popularity thanks to the show "Seinfeld." Traditions include the "Airing of Grievances," where people share the ways they've been disappointed by others during the year, "Feats of Strength," where the head of a household challenges someone to a wrestling match, and the erection of an unadorned aluminum pole.
Florida Prayer Network President Pam Olsen said the pole is just another example of "freedom of speech," like her group's nativity scene.
"It's their right, they have a right to exercise freedom of speech, that's what America is about," Olsen said. "It doesn't faze me, it doesn't faze the God I serve."
Stevens got approval to erect the Festivus pole from Florida's Department of Management Services. Ben Wolf, a spokesman for that department, told the News Service of Florida it wasn't a hard decision to approve Stevens' request.
"As long as it meets those guidelines and there is space available in the capitol, DMS is happy to allow all cultures, and denominations, and committees and groups to put up their holiday displays," Wolf said.
Before You Go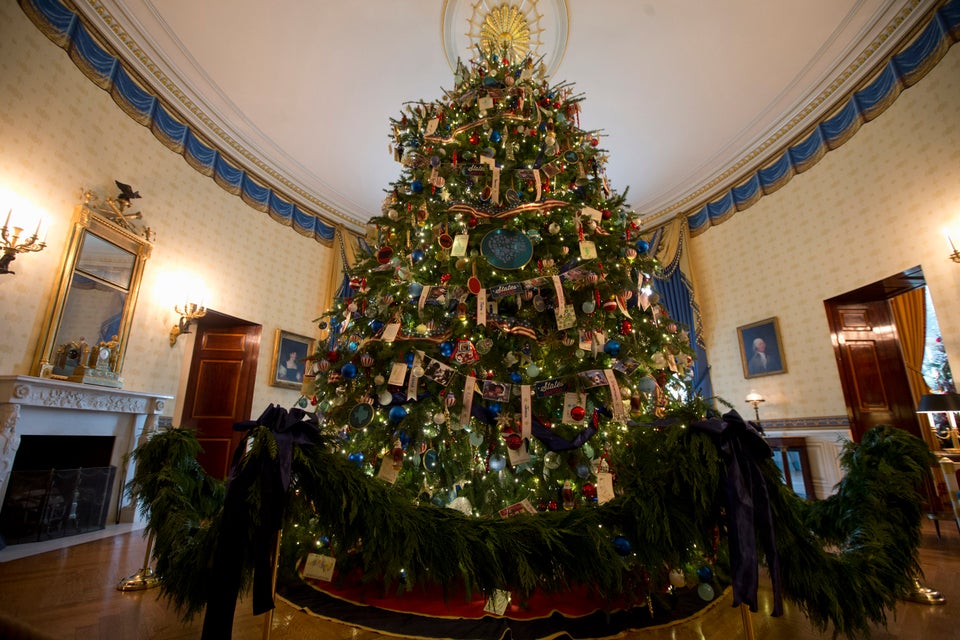 White House Christmas Trees
Popular in the Community