A 25-week-old fetus is doing well after undergoing a rare cardiac procedure in utero.
The procedure, known as a fetal aortic valvuloplasty, required doctors working at CHA Hollywood Presbyterian Medical Center to open a valve in the fetus' heart using a wire the width of a human hair, an unfathomably tiny balloon, and a pair of steady, steady hands.
It is the first time a hospital in Southern California has performed the operation, and one of just over a 100 times the procedure has been carried out in total.
(Story continues below)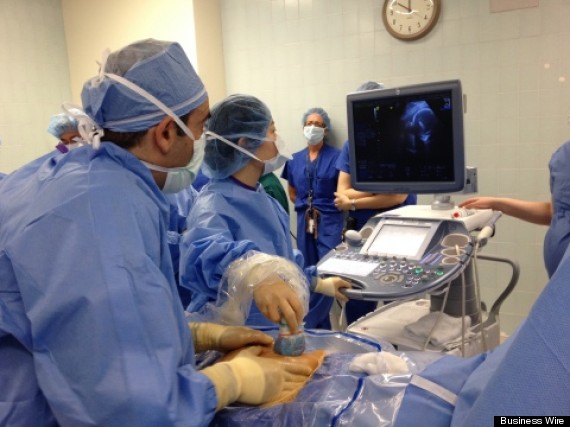 Courtesy of the Children's Hospital Los Angeles-USC Institute of Maternal-Fetal Health at CHA Hollywood Presbyterian Medical Center

To simulate the minimally invasive procedure, doctors first practiced on a grape that was cast in a mold of jello. Per the Los Angeles Times, the jello replicated the mother's body, and the grape was a stand-in for the fetus itself.
"In fetuses with critical aortic stenosis, the aortic valve is very narrow," Dr. Ramen H. Chmait, one of the surgeons who carried out the procedure on Sept. 25, explained in a media release. The condition "prevents normal emptying of blood from the left ventricle to the aorta. If treatment is delayed until after birth, the left ventricle can become so damaged that it cannot function normally."
The operation took a team of 12 doctors and support staff from Children's Hospital Los Angeles, the University of Southern California and CHA Hollywood Presbyterian three hours to complete. Most of the time was spent maneuvering the fetus and mother into position, using high-resolution ultrasound imaging as their guide. Both the mother and fetus were sedated, preventing the fetus from moving.
Having reached the proper position, doctors inserted a tiny needle through the mother's womb and the fetal chest, then navigated the fetus' heart (described as being the size of a peanut), finding the left ventricle. Dr. Frank Ing, of the Children's Hospital, then inflated a balloon at the needle's tip, which opened the aortic valve and increased blood flow.
Now several weeks later, both "mom and baby are doing well," Chmait said.
CORRECTION:An earlier version of this story identified Chamit as having inflated the balloon. Ing was actually the surgeon who inflated the balloon.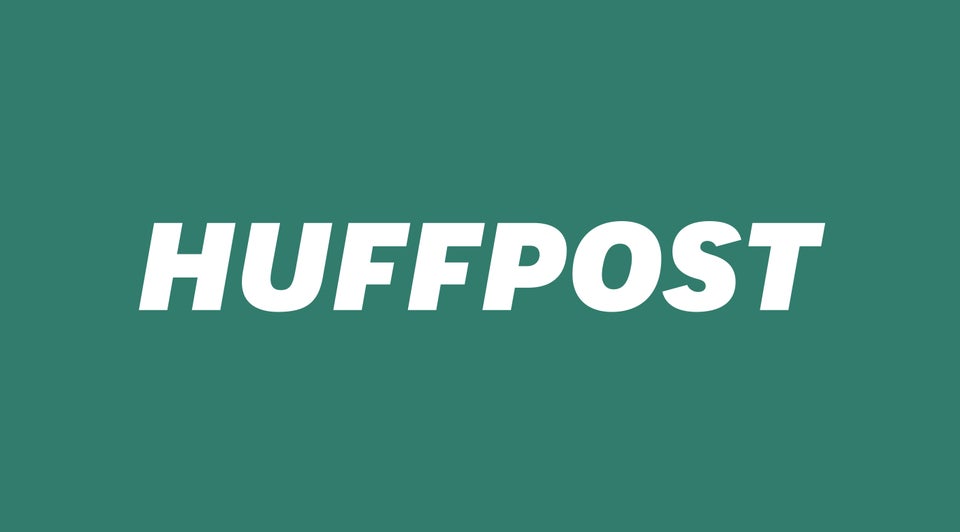 8 Amazing Videos of Everyday Folks Turned Unsung Heroes