The 79th annual Fete du Citron in Menton, France, starts today. Known as "The Pearl of France," the sleepy town on the French Riviera comes alive once dusk settles and the parade begins. Floats laden with 145 tons of fruit trundle down the street, complete with confetti throwing, gyrating dancers and thumping music.
As it says on the website: "The drums beat impatiently, a trumpet tosses a melody into the air. And then suddenly, the din stops. It's time for the party!" The theme of this edition is "French regions," and 200,000 revelers are expected to show up to the festival.
The town houses the Musée Jean Cocteau, which was the artist and writer's former studio; the writer and poet William Butler Yeats also had a connection to Menton; he died here in 1939. But the biggest draw to Menton by far is the Lemon Festival. In the slideshow below, you'll see an orange and lemon-filled metro station, a citrus Eiffel tower, and other iconic sites that the country is known for, all ready for display.
Check out this slideshow of the festival below, and let us know what you think of the colorful madness in the comments section.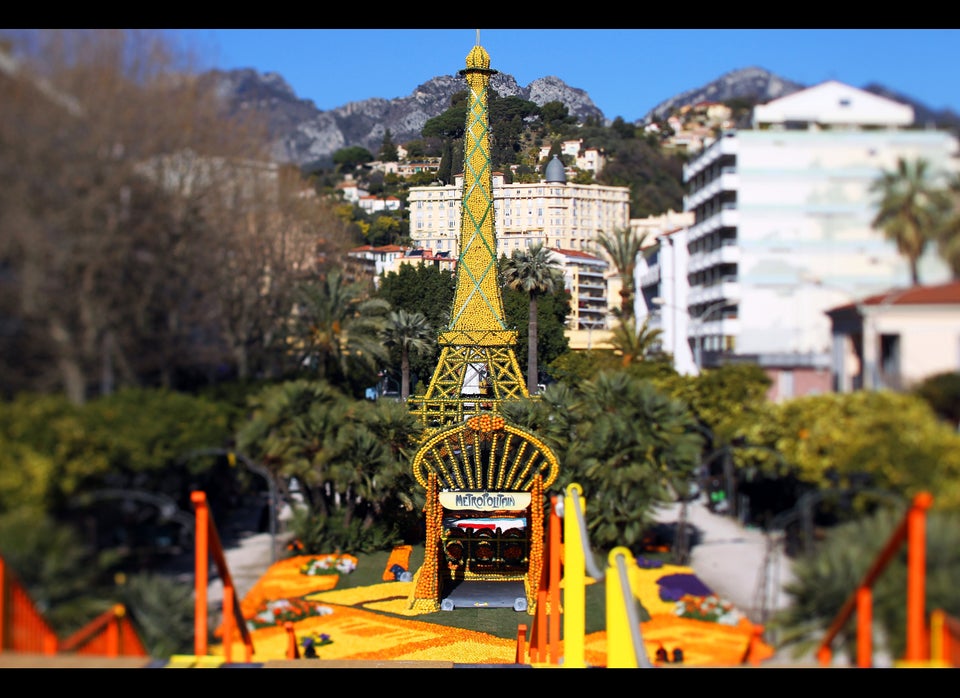 Fete du Citron - Orange And Lemon Sculptures
Related
Popular in the Community