Some Los Angeles residents are getting whipped into shape with the help of a dominatrix.
Her name is Snow Mercy, and this Snow White lookalike holds "fetish fitness" classes where she exercises her power over a group of students.
"I am the dominatrix leading all the submissives, and the submissives have to compete. It's a genuine fitness class and it's designed to increase their endurance, agility and stamina," Mercy said on an episode of Sex With Sunny Megatron, a sex-oriented news show airing Thursday night on Showtime.
Mercy has been a dominatrix for 10 years.
"The way I became a dominatrix is I started working for my Ph.D. in biochemistry. I needed a way to make extra money so I started working in a dungeon here in Los Angeles," she said. "I just thought it would be for a few months and I've been doing it for over 10 years now."
Mercy started doing fetish-oriented fitness in 2008 while practicing her flogging techniques.
"To challenge myself, I started incorporating wrist weights and squats while flogging a target," she told HuffPost by email. "From this a new workout routine was born, and I shared my enthusiasm with friends about my new workout style.
"Since then," she continued, "I have trained select private clients. For example, one male client enjoys working out in a yellow ballerina outfit complete with a yellow tutu while an audience of beautiful ladies humiliates him."
In her group classes, Mercy has students compete against each other and win points based on strength, agility, endurance and, most important, obedience.
Case in point: during the class filmed for the Sunny Megatron show, Mercy made one male student kiss her boot as punishment for chewing gum and not referring to her as "Mistress."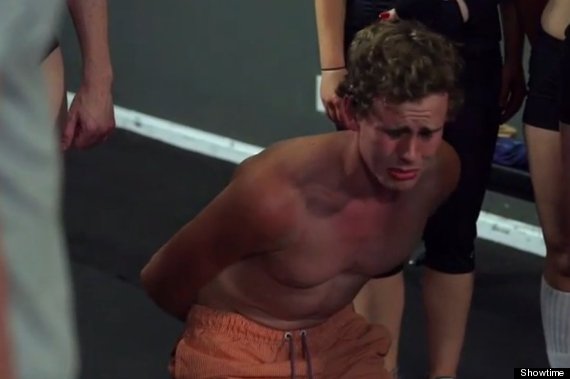 When Mercy is not holding fetish classes, she leads her subs on hikes around southern California.
"Some carry my water and wipe the sweat off my brow," she told HuffPost. "All address me as 'Mistress' and follow proper protocol."
Mercy is not a licensed trainer, and emphasizes that all her kinky workouts are strictly for entertainment purposes.
Mercy may be a hit with her clients, but she might as well be wearing a gag ball when she talks to her mom and dad.
"My parents don't know I do BDSM," she told Sunny Megatron. "My mom knows I model and she's not very happy about me doing any nude modeling. The funny thing is, she's an artist so she paints nudes. Doesn't make any sense."
http://www.sunnymegatron.com/sex-sunny-megatron-tv-show-showtime/
Like Us On Facebook |

Follow Us On Twitter |

Contact The Author
Related
Before You Go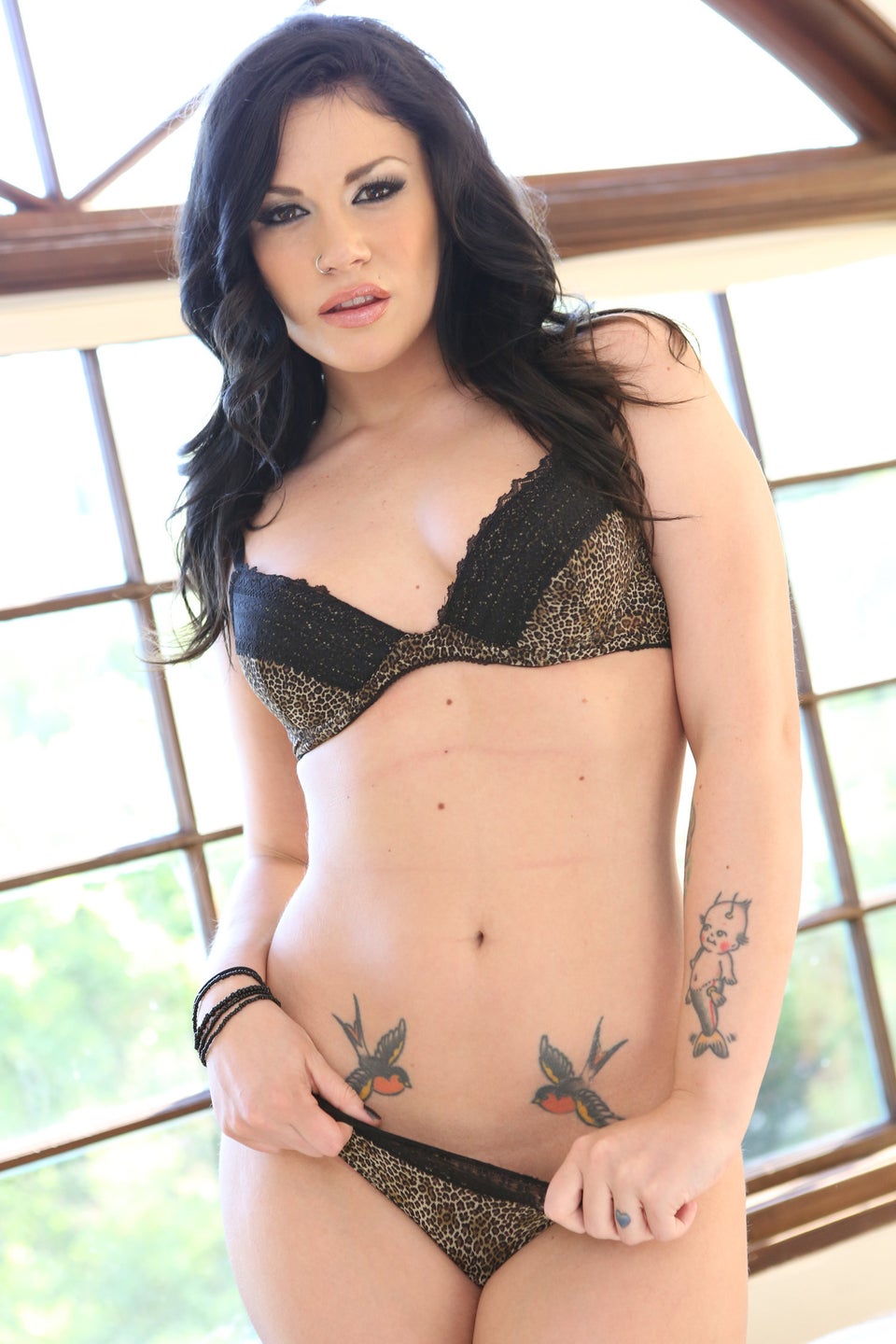 Porn Star Gallery
Popular in the Community