Many parents look forward to watching their babies clap -- but it's usually something that happens after they're born.
"Movement is very important for fetal joint development, so I'm sure babies are clapping in wombs all over the world, just not everyone is lucky enough to catch them on video," Martin told HuffPost.
Martin and her husband were looking for a way to announce the pregnancy when opportunity struck.
"Not wanting to miss such a perfect introduction, the couple took their doctor's advice to create a video of the baby clapping as [Martin] serenaded her baby," a Storyful licensing spokeswoman told The Huffington Post.
The clip became a viral sensation -- it's been viewed more than 2 million times -- with some viewers applauding and some crying fake.
But Martin reiterated to Today.com that the clapping was real. And a representative for the American College of Obstetricians and Gynecologists told the site that at least one clap was possible. "Fetuses make all sorts of meaningless movements in utero without knowing that they are doing it — but if the clapping movement is real, it only happened once and they probably edited it to repeat."
As for the doubters, Martin added on YouTube, "The experience is one I'll never forget, the baby clapped three times, then the doctor rewound and scrubbed it while we sang. No mystery. It was amazing. Trolls won't get me down!"
This story has been updated with a response from Jen Martin, whose maiden (and YouTube) name Cardinal was used in a previous version of this story.
Before You Go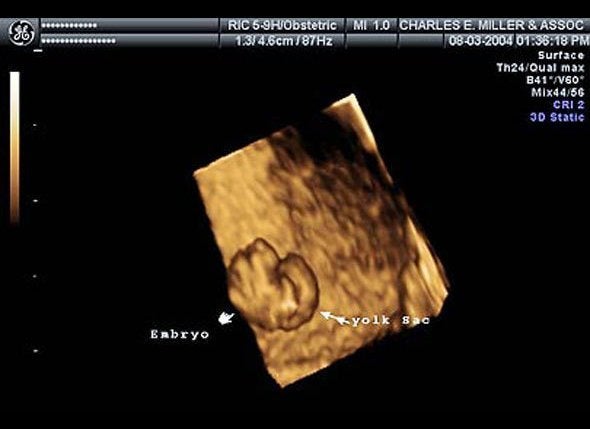 Pregnancy Week By Week