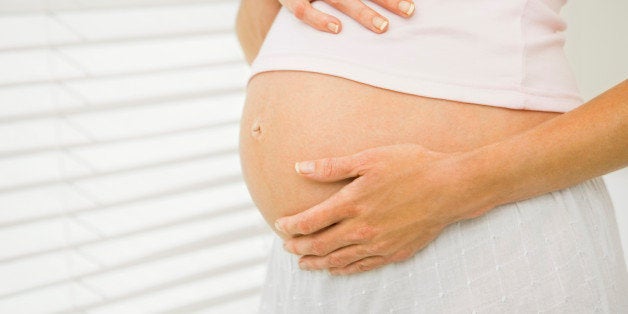 It is well known that the number of births to very young and young women is on the decline -- or was on the decline through 2014, the latest year for which Centers for Disease Control data are available. The preliminary birth rate for teenagers in 2014 was 24.2 births per 1,000 women aged 15 to 19--down nine percent from 2013 and a whopping 61 percent from the most recent peak in 1991. This decline was accompanied by a slight increase in the birth rate for women over 30 years old, another trend that has continued over the past several years.
Experts have attributed the overwhelming majority of decline in the teen birthrate (and abortion rate) to improved use of contraception. In the past few years, the Affordable Care Act's contraceptive coverage requirement has made birth control more accessible, with a recent study in Health Affairs article demonstrating that the cost of oral contraceptives dropped by half in 2013. For the average insured woman on a birth control pill, this means savings over $250 per year.
My colleagues at atheaResearch wondered whether the teen birth trend has continued in 2015 (CDC data for 2015 won't be available for another year), and being an impatient lot, they turned to athenahealth's cloud-based platform. De-identified data from nearly 70,000 physicians in all 50 states are available in real-time to answer questions like this one.
The good news is that the downward tend in teen birth rate has continued, although no one is able to determine whether this is related to Obamacare's contraceptive mandate or not. The share of births to teens declined 7 percent compared to 2014 (show table or figure).
It's also interesting to note that the median maternal age has increased steadily over the past few years, reflecting this decline in births among young women and a slight increase among older women.
Dr. Jim Greenberg, chief of gynecology at Brigham and Women's Faulkner Hospital in Boston put it in context: "One of the goals of obstetrician gynecologists is to empower women to decide when they want to have children. I am encouraged to see the early evidence that we are succeeding."
Of course the athenahealth sample size is only 50,000 births annually, compared to the 3.9 million births in the United States, but because our physicians are roughly representative of the nation's doctors as a whole, we believe the trends we observe are real. We will leave policymakers and public health experts to determine the underlying drivers of the rather remarkable shift we've seen--we are measuring the change, not its cause.
"The improved insurance coverage and reduction in cost for contraceptive methods in the past few years has had an extremely positive impact on family planning. Irrespective of the ACA, it has empowered women to plan their families when they feel prepared and ready," Dr. Kinnary Desai, of Florida Women's Care in Bradenton told me. "The decrease in teenage pregnancy rate is evidence that we are moving in the right direction towards contraceptive awareness. As we educate our young girls to make decisions that guide them through their reproductive lives, we enable them to be successful and powerful women."
As a physician myself, I find the data my colleagues have uncovered very heartening. I am both proud of American teenagers for making responsible decisions about childbearing, and grateful to the clinicians and public health practitioners who facilitated these decisions. While health care consumers face challenging tradeoffs between cost, quality, and access, this strikes me as a rare and resounding public health success story. If our investment in lower out-of-pocket costs for contraception is behind part of the reduction in youth pregnancy, I can't help but think that the returns--in future health care savings as well as in empowering young women to make the right pregnancy choices for them at the right time--are well worth the price. And I'm grateful that we are able to harness the power of our athenahealth network to shape (in whatever small way) how we understand critical health issues.