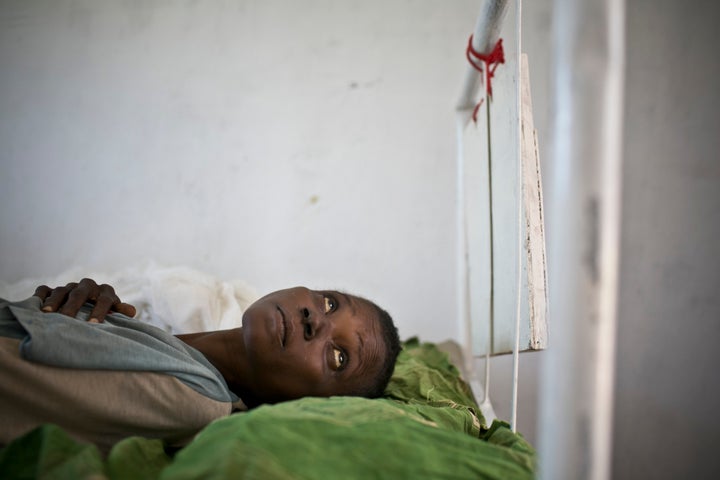 In order to dramatically reduce the number of AIDS deaths and new HIV infections, the U.N. has to focus on Central and West Africa where affected populations have been "essentially neglected," a humanitarian organization warned.
For example, only one in 10 children in need receives antiretroviral drugs, which are key to helping them live long, healthy lives.
Doctors Without Borders is urging the U.N. to make this demographic a greater priority as it prepares to meet this week about a number of "ambitious" goals it has set to achieve in the next five years.
By 2020, the U.N. hopes to end HIV-related discrimination, cut the number of AIDS-related deaths to fewer than 500,000 people a year and slash the number of new infections to fewer than 500,000 a year. 
Such goals won't be met if the U.N. doesn't scale up its efforts in Central and West Africa, according to the aid group that brings medical care to conflict zones and underserved areas.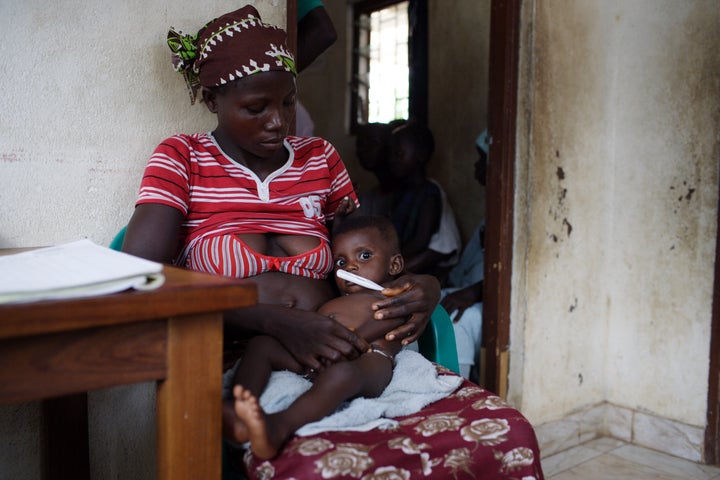 "U.N. member states need to use this opportunity to recommit to people living with HIV in regions of the world that have been essentially neglected despite the tremendous advances in the last decade globally," Cecilia Ferreyra, HIV medical advisor, said in a statement. 
One of those "advancements" includes the decline in new HIV cases.
In the past 15 years, the number of people newly infected by HIV each year has dropped to 2 million from 3.1 million, according to U.N. data. 
Doctors Without Borders issued its warning at a time when the U.N. has already set far more ambitious goals, and is facing additional obstacles.
But even just last month, U.N. Secretary-General Ban Ki-moon said that the AIDS epidemic could "rebound" if the world settles for the status quo, Reuters reported.
Ban noted that HIV prevention programs have been weakened due to a number of factors, including a lack of funding and poor accountability.
Advocates remain most concerned for adolescents. AIDS is the leading cause of death among teens in Africa and the second leading cause of death for all teens worldwide. 
The main issue is that there aren't sufficient treatment and prevention programs, which effectively target that demographic.
"We are going to win or lose the HIV battle based on how we respond to the needs of adolescent girls," Mark Dybul, executive director of the Global Fund to Fight AIDS, said at the Women Deliver conference in Copenhagen last month.
Doctors without Borders offered up a number of recommendations to efficiently help close the treatment gap in Central and West Africa.
It called for tripling the number of people who start antiretroviral therapy in the next three years.
The group is also urging countries to implement the World Health Organization's guidelines, which mandates immediate HIV treatment for people living with HIV, no matter how ill they are. Often, HIV patients are turned away because they're not "sick enough" to qualify for treatment under the outdated criteria.
"We need to speed up scale-up of ART in low-coverage areas to prevent needless suffering, death and new infections," Ferreyra said in a statement.
REAL LIFE. REAL NEWS. REAL VOICES.
Help us tell more of the stories that matter from voices that too often remain unheard.
BEFORE YOU GO
PHOTO GALLERY
HIV/AIDS By The Numbers