The Golden Globes are often considered the loosest of the awards show where the nominees can drink and have fun. Under the brilliant leadership of co-hosts Tina Fey and Amy Poehler, "The 70th Annual Golden Globe Awards" was a blast from beginning to end. They were never mean, though they did have some biting jabs at some of their fellow stars.
They even managed to sneak a few cameo appearances in as fake nominees in a couple of the categories. Poehler posed as Darcy St. Fudge, "a psychic who solves her own murder" in the film "Dog President," while Fey played actor Damian Francisco, nominated for his performance as "a professional volleyball player battling restless leg syndrome" in the same film.
When it was time for the Lead Actress in a Comedy Series category -- which they lost to Lena Dunham -- they shared their moments on camera with Jennifer Lopez and George Clooney. After they lost, they declared that it was really time to cut loose.
"Everybody's getting a little loose now that we're all losers," Poehler quipped.
TV Replay scours the vast television landscape to find the most interesting, amusing, and, on a good day, amazing moments, and delivers them right to your browser.
Before You Go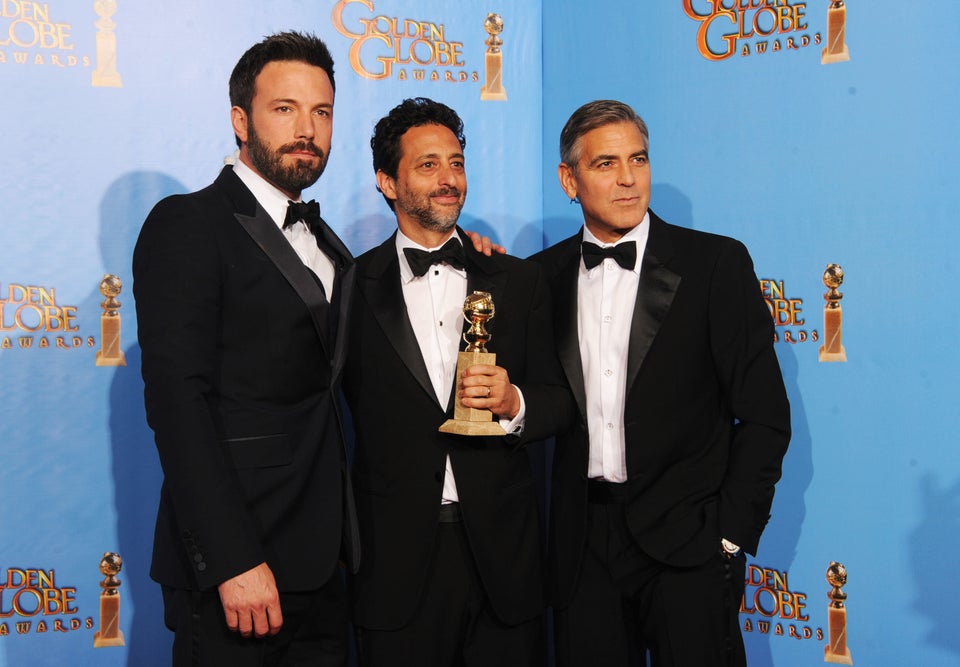 Golden Globes Winners And More
Popular in the Community