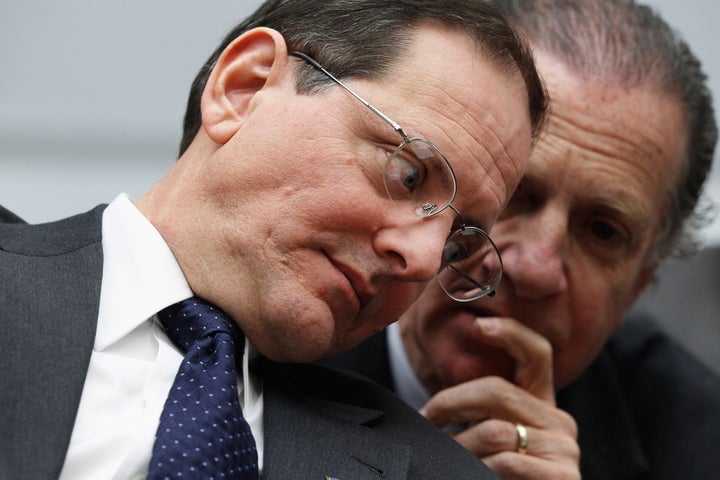 Fannie Mae, Freddie Mac and the federal agency that oversees them all are failing in their responsibility to protect homeowners from abusive bank practices, including racial discrimination, according to a new report by the inspector general of the Federal Housing Finance Agency.
Instead, the government-controlled mortgage giants have relied on banks' assurances that they obey consumer protection laws, along with "informally monitor[ing] federal regulators' websites for information concerning legal violations." Unsurprisingly, this strategy hasn't yielded much in the way of results, the report found. In the last 10 years, for example, Fannie Mae has taken "no direct action" against a lender to resolve violations, the report said.
The inspector general's report also faults the FHFA, which regulates and essentially controls Fannie and Freddie. The agency has not inspected the companies to make sure they are following consumer protection laws, even though it has a "statutory responsibility to protect the public interest," the report found.
The FHFA did not immediately respond to a request for comment Tuesday, but in a letter to the inspector general included with the report, the agency said it is "strongly committed to the fair treatment of consumers in a manner that fully complies with all laws and regulations."
The new findings are just the latest criticism of the FHFA for its seeming indifference to the plight of homeowners, despite overwhelming evidence of bank abuse and misconduct over the last decade. Though its conclusions are couched in the terms of bureaucratic Washington and largely avoid inflammatory rhetoric, taken together they are the most informed critiques yet of a federal agency that has remained mired in controversy since its founding in 2008, the same year that Fannie and Freddie required a $180 billion taxpayer bailout.
Most recently, the inspector general found that banks and other mortgage companies that manage more than 10 million home loans for Freddie Mac had "largely failed" to alert the company to the most serious category of homeowner complaints, despite a requirement that they do so.
"Another week has brought yet another sorry report from the FHFA Inspector General finding that FHFA and the government-sponsored enterprises (GSEs) have failed to take seriously their obligations to protect consumers," said Rep. Elijah Cummings, a Maryland Democrat, in a statement issued in response to the report's release.
DeMarco is best known for prohibiting Fannie and Freddie from offering principal reduction -- writing-off some of the loan value owed by struggling homeowners whose mortgages are underwater -- but his influence is much greater than that. Under his control, the companies have returned to profitability, and he has forced banks to buy back some of the failed loans they sold to Fannie and Freddie over the past decade. DeMarco has recently moved to take steps to wind down the government's role in the enterprises and has said that he will raise the fees they charge in order to encourage more private-sector investment.
Homeowner advocates charge that in focusing on profitability and dissolution, Fannie and Freddie, which buy loans for resale on the secondary market, have moved away from their traditional mission of providing easier access to the mortgage market for middle- and low-income Americans. The average credit score of a borrower with a Fannie or Freddie loan is up significantly, for example.
Tuesday's report suggests DeMarco is failing homeowners in another way: abdicating responsibility to make sure that banks and other lenders treat homeowners fairly to federal banking regulators, like the Office of the Comptroller of the Currency and the Consumer Financial Protection Bureau.
The Housing and Economic Recovery Act of 2008, the law that created the FHFA, requires it protect the public interest, "which in this instance is at least partially defined by federal and state consumer protection laws," the report asserts.
Those laws include a broad swath of regulations meant to ensure the mortgage industry "services" home loans fairly, including a ban on the abusive activities that prompted a flurry of big-dollar settlements in recent years. For example, foreclosing on borrowers who are in the process of modifying a loan through the government's Making Home Affordable program is prohibited.
Consumer protection laws also prevent the sorts of discriminatory practices that have long plagued the housing industry. Last year, Wells Fargo agreed to pay at least $175 million to settle government charges it discriminated against non-white borrowers. In Chicago, for example, an African American applying for a $300,000 Wells Fargo loan paid on average $2,937 more in fees than a similarly qualified white applicant, according to the government's lawsuit. In 2011, Bank of America agreed to pay $335 million to settle similar allegations that its Countrywide Financial unit discriminated against black and Hispanic borrowers.
In its letter to the inspector general, the FHFA said it would develop a specific plan to focus on compliance with consumer protection laws. But it also suggested that it does not view enforcement as its responsibility. "[FHFA] is not the primary regulator for review or enforcement of consumer laws and regulations that sell loans to Fannie Mae or Freddie Mac, or those that service loans on behalf of the two enterprises," the letter said.
There is one indication that the FHFA may be bowing to pressure to do more to protect homeowners. On Tuesday, the agency proposed a rule that would seek to resolve conflicts of interest in the sale of insurance purchased by a bank or other servicer on behalf of a homeowner whose policy has lapsed. The FHFA would prohibit premium-sharing agreements, whereby the banks that buy the insurance profit from the sale of that same insurance through an affiliated company. As The Huffington Post has reported, this "force-placed" insurance can cost as much as 10 times what a borrower would pay for traditional insurance.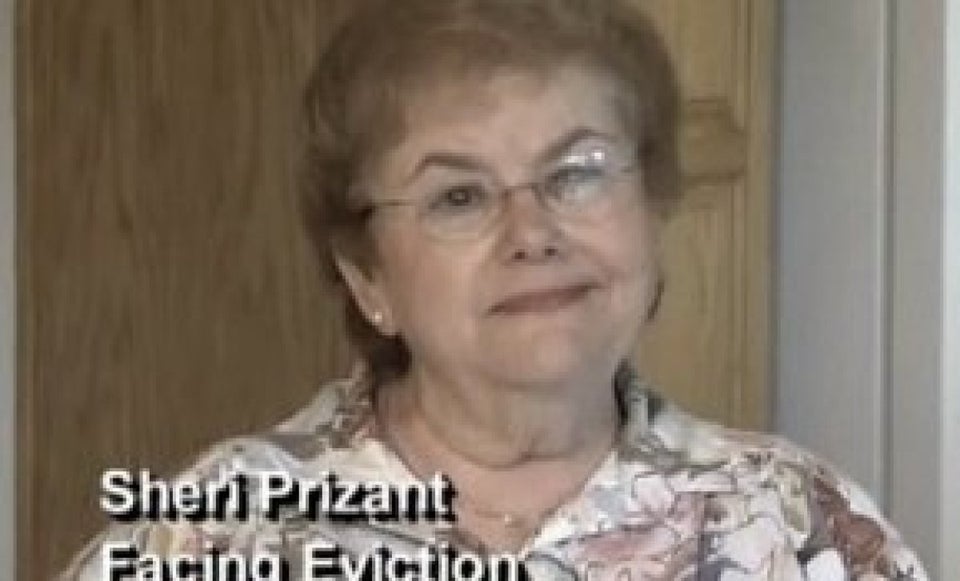 America's Worst Foreclosure Fails