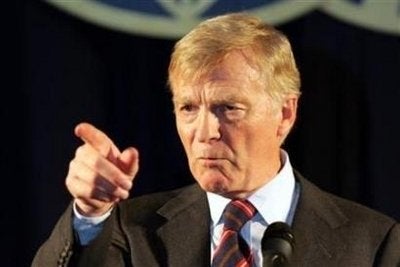 The crescendo of calls for Max Mosley to resign are only going to make him more determined to stay on, according to a friend of the FIA president who has spoken to The Times.
With car companies, national motor sport federations, the Formula One paddock and well-known figures in the sport calling on him - or expecting him - to resign, Mosley has amazed and annoyed by refusing to accept that his position is hopeless.
Last night a friend of Mosley, who was the subject of a second successive set of lurid disclosures in the News of the World on Sunday about an alleged Nazi-inspired sado-masochistic orgy, said it is not in Mosley's nature to give in. In fact, the tighter the corner he finds himself, the more intransigent and pugnacious he will become.
Check out the original News of the World report, which states:
Formula One motor racing chief Max Mosley is today exposed as a secret sado-masochist sex pervert.

The son of infamous British wartime fascist leader Oswald Mosley is filmed romping with five hookers at a depraved NAZI-STYLE orgy in a torture dungeon. Mosley-- a friend to F1 big names like Bernie Ecclestone and Lewis Hamilton-- barks ORDERS in GERMAN as he lashes girls wearing mock DEATH CAMP uniforms and enjoys being whipped until he BLEEDS.

The multi-millionaire son of Sir Oswald, who was a pal of Adolf Hitler, plays a concentration camp commandant in a FIVE-HOUR torture chamber video.

At one point the wrinkled 67-year-old--who publicly likes to give the impression he has put his father's evil legacy behind him--yells "she needs more of ze punishment!" while brandishing a LEATHER STRAP over a brunette's naked bottom.
Although the Youtube version of Mosley's tape has been removed, you can still see the original video at 23/6 (no joke!).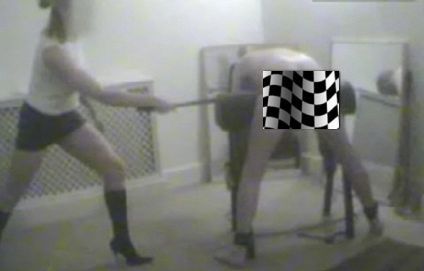 Related
Popular in the Community