Volkswagen may not be the only automaker manipulating its diesel efficiency ratings.
Environmental Protection Agency officials accused Fiat Chrysler Automobiles on Thursday of using software that allowed excess diesel emissions in about 104,000 vehicles.
EPA officials on a call with reporters Thursday said the alleged issue applies to 2014, 2015 and 2016 models of Jeep Grand Cherokees and Dodge Ram trucks with 3-liter diesel engines.
The agency described the hidden software as an "undisclosed emission control device" and challenged Fiat Chrysler to prove it isn't a so-called defeat device ― that is, one explicitly designed to circumvent emissions standards.
An EPA spokeswoman said the trucks and SUVs are safe to drive.
"If you own one of these vehicles," she said, "no immediate action is required from you."
The agency is still investigating the matter, but said the software represents "a clear and serious violation of the U.S. Clean Air Act."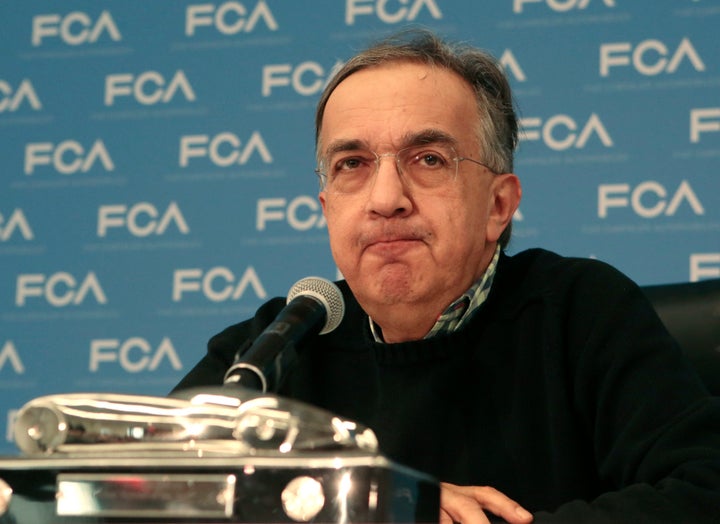 While apparently similar to the "Dieselgate" scandal that engulfed Volkswagen and led to a $4.3 billion settlement Wednesday, Fiat Chrysler's problem, as described by the EPA, is substantially smaller in scope. VW installed emissions-defeating software on 11 million vehicles, compared to the 104,000 FCA vehicles the EPA says contain illicit software.
Fiat Chrysler faces fines of up to $44,000 per vehicle sold in violation of the rules.
Sergio Marchionne, Fiat Chrysler's CEO, strongly denied the allegations and said the company has complied with EPA requests.
"We have done nothing that is illegal," he said, according to Reuters. "There was never any intent of creating conditions that were designed to defeat the testing process. This is absolute nonsense."
Trading in Fiat Chrysler stock was halted Thursday morning after shares plummeted nearly 16 percent on the news.
"Failing to disclose software that affects emissions in a vehicle's engine is a serious violation of the law, which can result in harmful pollution in the air we breathe," Cynthia Giles, assistant administrator for the EPA's Office of Enforcement and Compliance Assurance, said in a statement. "We continue to investigate the nature and impact of these devices. All automakers must play by the same rules, and we will continue to hold companies accountable that gain an unfair and illegal competitive advantage."
In a statement to The Huffington Post, the automaker said it is "disappointed" in the EPA's decision, and indicated that it intends to fight the charges.
"FCA US intends to work with the incoming administration to present its case and resolve this matter fairly and equitably and to assure the EPA and FCA US customers that the company's diesel-powered vehicles meet all applicable regulatory requirements," Fiat Chrysler said.
"FCA US diesel engines are equipped with state-of-the-art emission control systems hardware, including selective catalytic reduction," the statement went on. "Every auto manufacturer must employ various strategies to control tailpipe emissions in order to balance EPA's regulatory requirements for low nitrogen oxide (NOx) emissions and requirements for engine durability and performance, safety and fuel efficiency. FCA US believes that its emission control systems meet the applicable requirements."
Calling all HuffPost superfans!
Sign up for membership to become a founding member and help shape HuffPost's next chapter