Spotted: Leighton Meester on the streets of the New York City stranded in a wedding dress.
In true "Gossip Girl" fashion, it seems that Blair Waldorf's fairytale wedding, to air in January, takes a turn for the worse as Blair makes a dramatic flee from the altar. A royal runaway bride? Quelle horreur!
First Bella, now Blair? We couldn't help but compare... and conjure up more of our favorite fictional bridal moments.
From Sarah Jessica Parker playing Carrie Bradshaw in Vivienne Westwood to Amanda Seyfried in "Mammia Mia!", here's the briefest of rundowns of our favorite on-screen wedding dresses.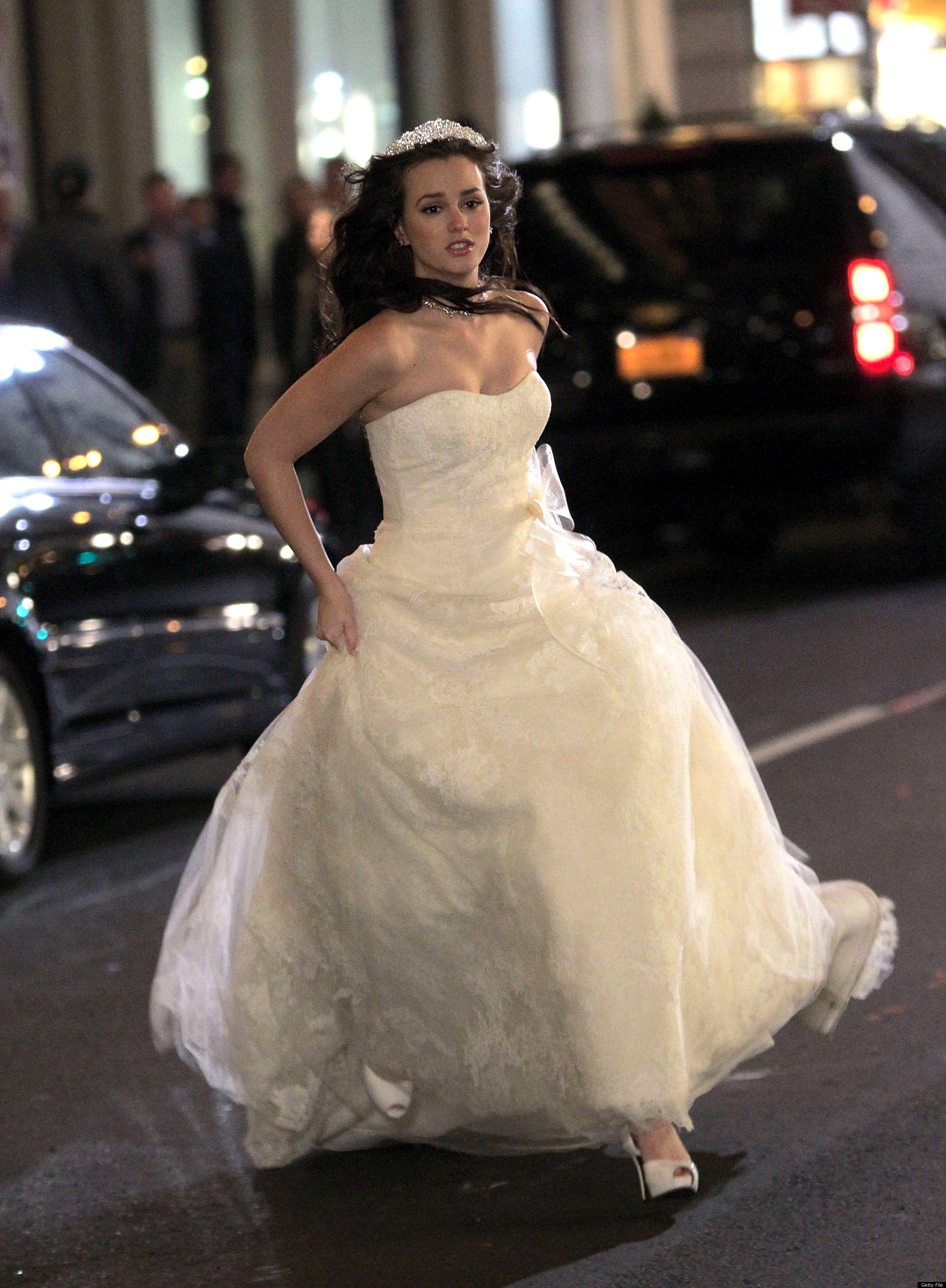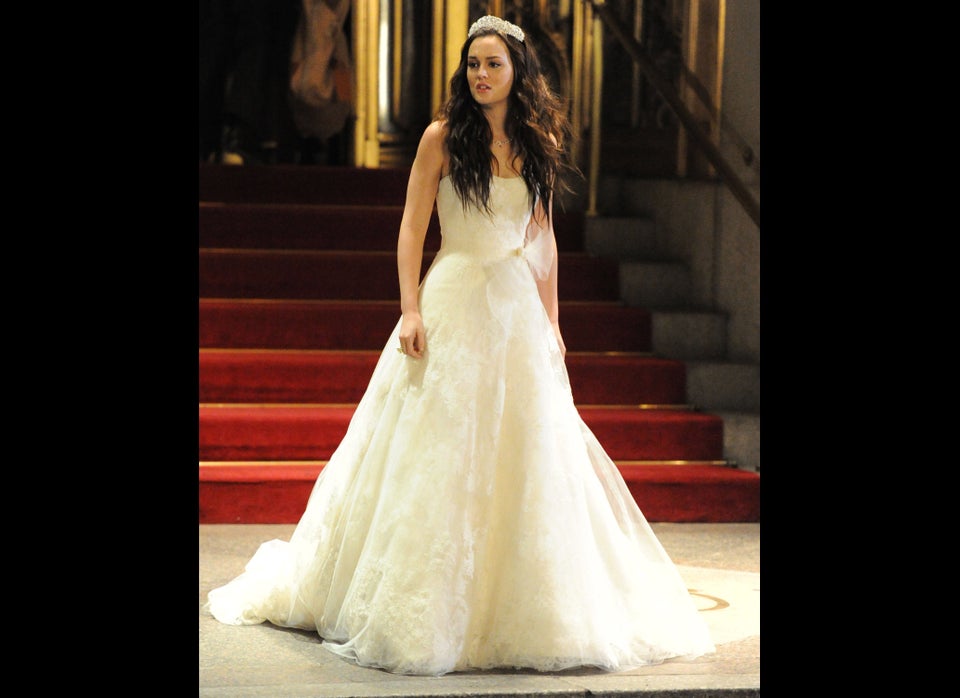 Fantasy Weddings
Related