What did Holden Caulfield's cheese sandwich look like? How would Ishmael have taken his clam chowder? These ideas and more are explored in Dinah Fried's fantastic series of Fictitious Dishes.
"For most of us," she told us, "the experience of reading fiction is without a doubt a sensory one. In this spirit, Fictitious Dishes embraces food as a means of transportation to the fictional worlds of some very delicious novels.
"Each photograph does not represent a meal exactly as it was explained by the author, rather aims to capture the essence of each novel, evoking the setting and atmosphere of the narrative. Whether or not you've read the books, these images should provide a little taste of what they're like."
A former editor of visual books at HarperCollins, Dinah Fried is currently exploring the nature of design and reading at the Rhode Island School of Design. We sense a literary-themed restaurant in her future.
Take a look at some of her great photos, and read their explanations, below.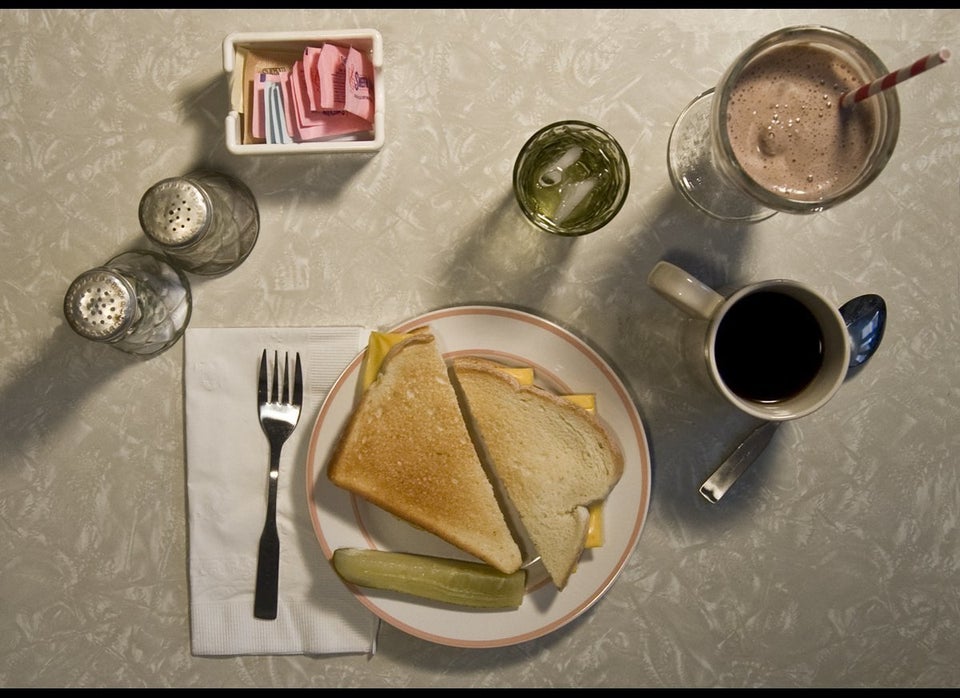 Fictitious Dishes
All photos are copyright Dinah Fried.
Related
Popular in the Community