News of the death of Cuba's revolutionary leader at the age of 90 has triggered celebrations on the streets of Miami where many Cuban exiles have made their home.
Large crowds gathered waving Cuban flags, cheering, dancing and banging on pots and pans late Friday. Castro's government improved the living conditions of the very poor, achieved health and literacy levels on a par with rich countries and rid Cuba of a powerful Mafia presence.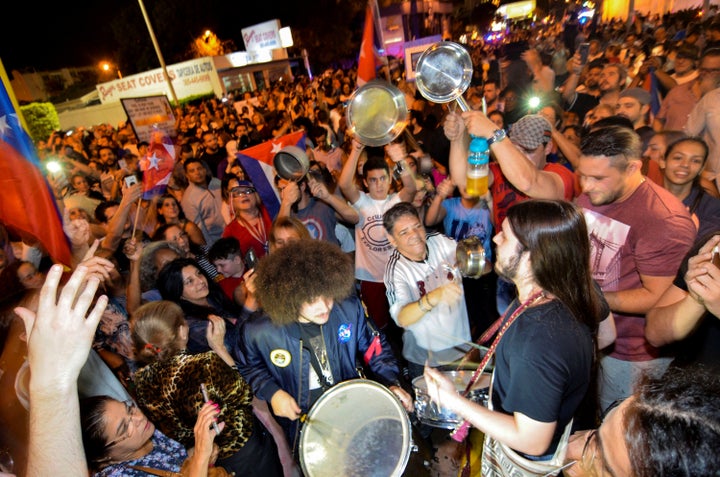 But he also tolerated little dissent, jailed opponents, seized private businesses and monopolized the media. Castro's opponents labelled him a dictator and hundreds of thousands fled the island.
Many settled in Florida, influencing U.S. policy toward Cuba and plotting Castro's demise though they never managed to dislodge him.
His death on Friday was announced by his brother Raul to whom he handed over power in 2006. Castro's remains will be cremated, according to his wishes. His brother said details of his funeral would be given on Saturday.
Popular in the Community