I have recently seen a spate of advertisements from "Securefamily.org." that attempts to discredit the work being done on pending fiduciary rules and regulations. Since the advertising dialogue, in my humble opinion, was so blatantly biased and misleading I decided to check this group out.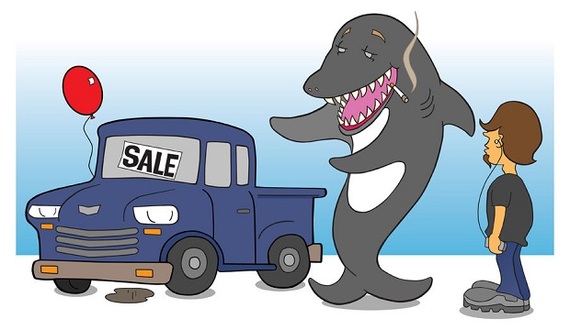 It turns out the organization purports to be:
"A partnership of America's life insurance companies, agents, and financial advisors that is dedicated to educating policymakers about the role our products play in the financial lives of 75 million American families."
Some of the distortions they provide about the fiduciary status which is long overdue include:
"Create more obstacles for savers seeking education and information about retirement plan options from financial advisors--including 401(k)s and IRAs--forcing consumers into "robo-advice."
"Limit American retirees' access to guaranteed lifetime income through annuities."
"Impede the critical goal of increasing the number of workers at small businesses that are covered by retirement plans."
Having started my financial services career as Assistant General Counsel for a Life Insurance company I find it more than amusing that the very folks who have worked so hard to obfuscate and confuse the issues of fees, costs and broker commissions relative to annuities and insurance are making these statements. What is sad is that the advertising will be viewed by the very people who need these new rules to protect them from life and securities brokers who, till now, have not been required to put their clients' best interests before their own.
As an attorney I have always been a fiduciary when acting in that capacity. I held myself to that same standard even when I was not required to. I know why insurance "agents" and "brokers" don't want to be held to the same standards. To be so held will impede their ability to "sell product", grow "AUM" (Assets Under Management) and otherwise questionably inform their prospects and clients about their recommendations which do not have a greater requirement than that of "suitability".
I have no great admiration for Ken Fisher but his advertising correctly states that one's broker may have made as much as 10% commission on the sale of an annuity. The insurance industry has never been held to a fiduciary standard even though the products they sell or mis-sell or misrepresent can so profoundly affect their customers' lives. As an attorney and former due diligence officer this just doesn't pass the sniff test.
The rules and regulations I am talking about are those related to making sure any licensed securities or insurance person who "advises" Fiduciaries of Qualified retirement plans, participants in retirement plans and IRA's are held to a Fiduciary standard. The arbitrary conclusion as presented in the TV ad that this will make it impossible for plan participants to "get the information they need" is, in my humble opinion, just a biased, slanted and self-serving declaration on behalf of those who are afraid of, and not competent to, being held to the standard of insuring the advice and guidance they provide is in the best interests of their clients' and not themselves and their commission checks. Robo advice cannot be exempted from these rules and regulations as the sponsors of the robos will need to be held to a fiduciary standard regarding the analysis and output leading to the advice. These new rules may finally stem the tide of the incapable, unsuitable and ignorant "selling" retirement plans, a trend much in need of truncation.
It is clear that "marketing" in the financial services arena has lowered itself to telling half-truths but not outright lies in a way that can be detected and proven. These ads are, in my humble opinion, as wrong as AARP's self-serving positions on Social Security and Obamacare. They are detrimental to the best interests of unsuspecting investors, citizens of this country, and people relying on "advice" which is really not in THEIR best interests. As usual, Caveat Emptor, buyer beware.
About the Author: Henry Schwarzberg is the Principal of his consulting firm specializing in all aspects related to Qualified Plan governance, management and operation; Defined Benefit and Defined Contribution plans; Expert witness services and brokerage transaction/account forensics. He has a Law Degree from Brooklyn Law School and holds the following credentials: AIF, CRPS.
REAL LIFE. REAL NEWS. REAL VOICES.
Help us tell more of the stories that matter from voices that too often remain unheard.