 California voters favor legalizing pot for recreational use, strongly support the existence of medical marijuana dispensaries and want the feds to butt out of the California cannabis business.
In a California Field Poll released today, voters -- by a 54 to 43 percent margin -- say they want California to legalize marijuana beyond medical use with regulations similar to alcohol.
In the state with America's largest medical marijuana industry, the poll found that 67 percent of voters oppose an ongoing crackdown by the state's four U.S. attorneys on businesses selling pot for medicinal use.
The statewide poll was conducted little more than three months after voters in Washington and Colorado each passed measures to legalize marijuana as a mere pleasurable pursuit -- upping the stakes in America's marijuana debate.
The poll results indicate continued strong support for medical marijuana as the state Supreme Court is deliberating on whether scores of California cities and counties can ban marijuana dispensaries.
Meanwhile, California voters across party lines seem to be taking issue with federal threats, raids and prosecutions involving medical marijuana businesses.
The state's four U.S. attorneys have brought criminal cases against some medical marijuana providers and growers and sent letters threatening seizures of properties of others.
While all marijuana use is illegal under federal law, U.S. prosecutors assert California's medicinal cannabis industries have been "hijacked by profiteers" violating both state and federal laws.
In the poll of registered voters in early February, 68 percent of Democrats, 55 percent of Republicans and 78 percent of independents said they oppose the federal crackdown.
"It's certainly not winning over the hearts and minds of Californians," state Field Poll Director Mark DiCamillo said of voters' reactions to federal enforcement efforts. "The getting tough policy by the feds is not impacting public opinion in a positive way."
Poll respondent Stewart Hintz, 47, a Republican from Rocklin who doesn't smoke marijuana, said the federal crackdown was inevitable because dispensaries appear to be drawing numerous people with little or no medical need. But Hintz said, it's time for pot to be legal -- and for the government to back off.
"Once (alcohol) prohibition was repealed, the feds pretty much took their hands off -- and I think that's the best model," he said.
Some 58 percent of Field Poll respondents also said they favor allowing medical dispensaries in their cities or towns, with the stores strongly supported by voters in Northern California, the San Francisco Bay Area and Los Angeles County and modestly supported elsewhere in Southern California.
"I haven't seen any substantive negatives" about dispensaries, said Patrick Cole, an independent voter in Butte County who last tried marijuana in college nearly four decades ago. "The executive branch gets on its high horse about how insidious this is and how it's corrupting our neighborhoods. Yet there is a liquor store on every corner."
The poll results drew a spirited response from the director of California's largest medical marijuana dispensary.
"This poll ... heartens me and makes me feel validated," said Steve DeAngelo, whose Harborside Health Center dispensary in Oakland is being targeted by federal prosecutors who have sued to seize the property.
He said the poll results also suggest that California politicians opposing medical marijuana and its distribution "are going to see serious consequences" at election time.
Richard Lee, who led Proposition 19, the failed ballot measure that would have legalized recreational marijuana in California in 2010, said poll results give momentum to advocates backing an initiative to legalize nonmedical use in 2016.
"I think it shows that it's going to win in 2016, and it's just a matter of writing the best law that we can."
Bishop Ron Allen of Sacramento's International Faith Based Coalition, a member of Californians Against Legalizing Marijuana, said the poll results show that "we have to do a better job of educating the community about the harms of marijuana."
Call The Bee's Peter Hecht, (916) 326-5539. ___
(c)2013 The Sacramento Bee (Sacramento, Calif.)
Distributed by MCT Information Services
Related
Before You Go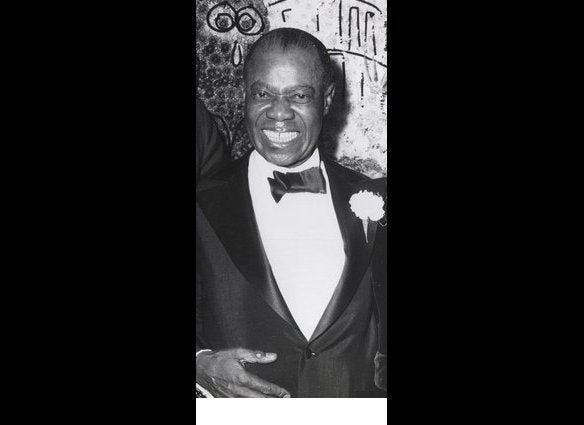 Key Moments in Marijuana History
Popular in the Community