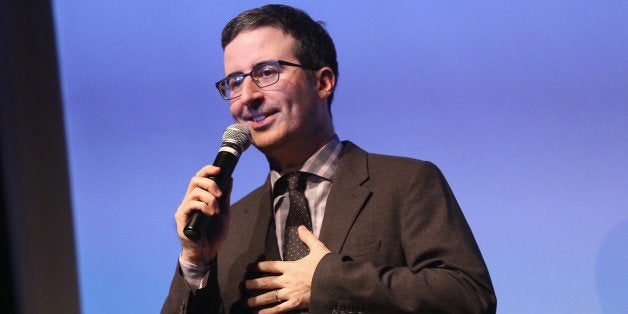 The officials are leaders of FIFA, soccer's multibillion-dollar international governing body. Though FIFA is officially a nonprofit, its alleged corruption, exploitative money-making practices and intervention in countries' internal affairs have long given it a reputation that would make the NCAA blush.
And no one has managed to sum up the case against FIFA quite like John Oliver, who skewered the organization on his HBO show "Last Week Tonight" in June 2014.
"The World Cup is one of my favorite things, but it is organized by these guys: FIFA," Oliver said. "For American viewers who may never have encountered them, FIFA is a comically grotesque organization. In fact, telling someone about the inner workings of FIFA for the first time is a bit like showing them '2 Girls 1 Cup.' You do it mainly so you can watch the horrified expression on people's faces."
Here is the complete video:
Oliver returned to the subject on May 18, 2015, mocking Sepp Blatter, FIFA's president, ahead of his expected re-election to a fifth term, after 17 years in power.
"The crazy thing is, Sepp Blatter is widely expected to win re-election, even though a hairless bear would do less damage as president," Oliver said.
The charges brought by the United States against the 14 FIFA officials include an array of accusations of bribery and abuse of office. Swiss authorities have followed up with criminal cases centered on the bidding process for the 2018 and 2022 World Cups in Russia and Qatar, respectively.