WASHINGTON -- Senate Republicans on Thursday blocked a resolution calling on FIFA, the international soccer governing body, to pay its female players the same as its male players.
The measure, introduced by Sen. Patrick Leahy (D-Vt.), is non-binding and simply would have sent the message that the Senate believes that gender pay equity should be a priority in professional soccer. The U.S. women's national soccer team won the World Cup in July and was awarded $2 million after beating Japan in a match that shattered TV ratings. In contrast, the 2014 winner of the Men's World Cup, Germany, was awarded $35 million for its win against Argentina.
Leahy asked for unanimous consent to take up and pass his resolution. But it only takes one senator to block the request, and Sen. Lamar Alexander (R-Tenn.) objected.
"We have a budget to pass. We have a debt crisis to fix. We have an education system that needs reform," said Alexander. "That's what the United States Senate ought to be spending time on, rather than offering opinions and resolutions about a private international entity and how they should award prizes."
"We're talking about taking 30 seconds out of our busy, busy, busy schedule -- of course, we were in a quorum for a few hours today -- but if we could take 30 or 50 or 82 seconds out of the 100 hours or so we'll spend, during the months of sitting here doing nothing, and pass a resolution that calls for the equal treatment of male and female athletes," he fumed.
"If we cannot even pass a non-binding resolution, how can we ever achieve real pay equity for women?" Leahy asked.
Leahy's effort comes two days after Abby Wambach, the leading career scorer in all of international soccer, announced her retirement from the U.S. women's team. It also comes after President Barack Obama honored the team at the White House on Tuesday for their World Cup win. A handful of players talked to reporters afterward and addressed gender pay inequity.
"It's a fight, obviously," said midfielder Megan Rapinoe. "The most important thing that we can do is to put ourselves out there and talk about it. And to win. And put ourselves in a position where we are forcing that issue and we're forcing ourselves into that conversation."
She added, "It's not a handout. Absolutely not. Twenty-five million people watched that game. That's real money. And that's real marketplace."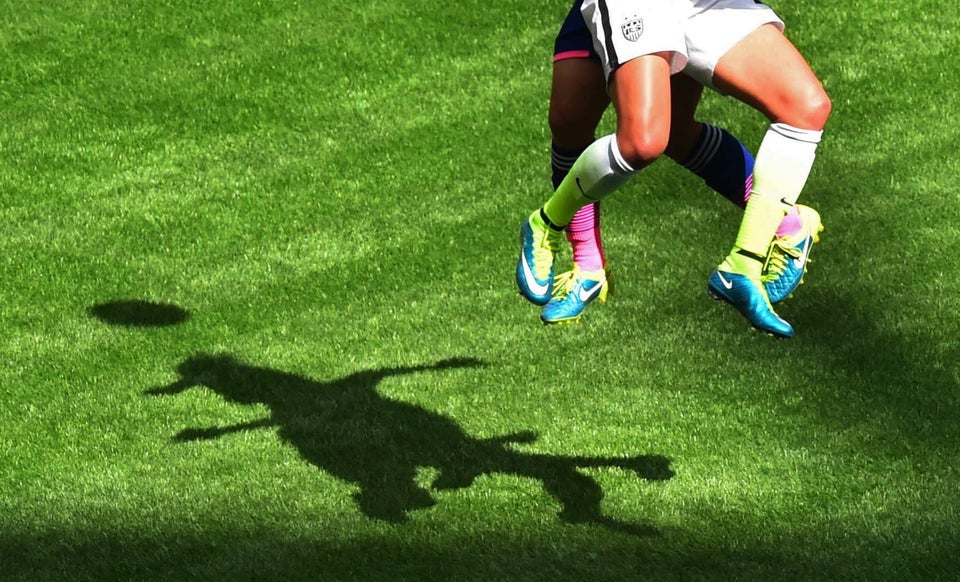 The Most Badass Photos From The Women's World Cup Final
Popular in the Community