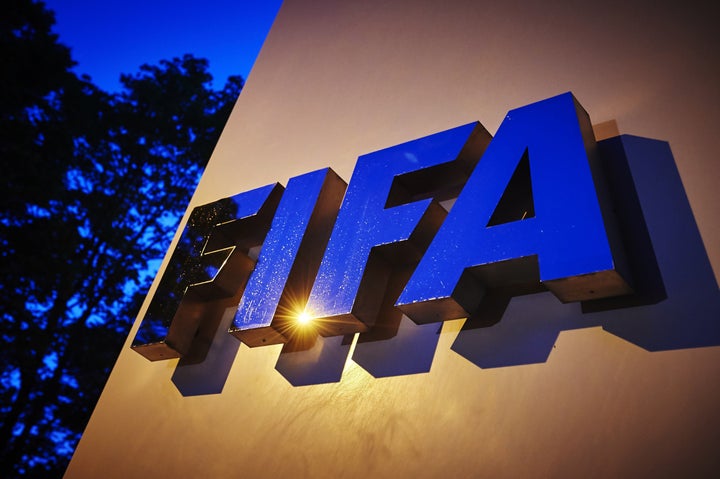 FIFA President Sepp Blatter reiterated his intention to step down and announced a series of reform proposals at a Zurich press conference on Monday, as international soccer's governing body remains mired in corruption and bribery scandals that erupted in late May.
The global labor, human rights and transparency organizations that have emerged as FIFA's fiercest critics were not impressed by Blatter's latest effort.
The proposed reforms "are another missed opportunity" for meaningful change that could cleanse global soccer of corruption and human rights abuses, said Tim Noonan, a spokesman for the International Trade Union Confederation.
But Blatter did not take the hint. Instead, as a comedic protester showered him with money, he announced Monday that an internal task force with a "neutral" chairman will propose reforms at FIFA's next general conference in September. Among the early reform ideas: greater transparency on executive pay, term limits for the president and committee members, and more extensive integrity and ethics checks on top officials.
"We've been through this many times before. They haven't delivered," Noonan told The Huffington Post. "If solutions are going to come from within, they'd have already come."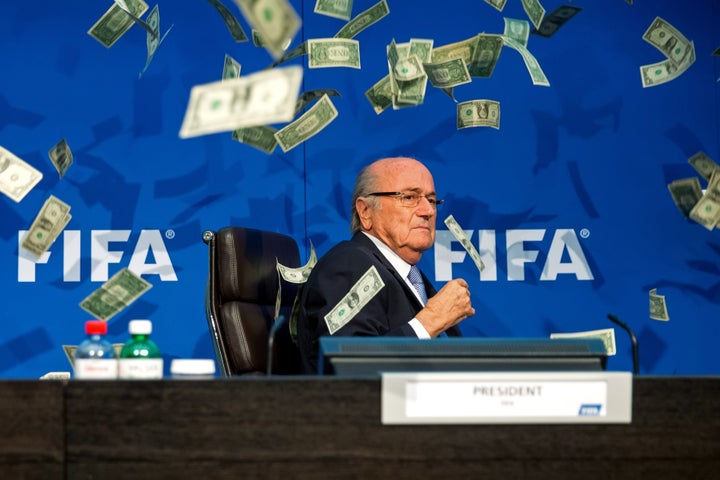 ITUC's calls for reform have been largely driven by FIFA's decision to award the 2022 men's World Cup to Qatar, a country where migrant workers face conditions the labor group says are akin to "modern day slavery." More than 4,000 migrant workers will die on World Cup-related construction projects before the tournament begins, ITUC estimated in a 2014 report that cited government data. Switzerland's attorney general is currently investigating corruption allegations around the bidding process for the 2018 and 2022 World Cups.
Blatter's new proposals again ignore FIFA's responsibilities to Qatari workers, Noonan said.
"We believe that if FIFA really faced up to their responsibility in Qatar, they could make a difference. But there's been no indication that they'll do that," he said. "The driver seems to be the dollar rather than workers' rights or the interests of fans, players and football."
Blatter announced Monday that he will step down as president in February 2016, when FIFA will hold elections for his successor (the frontrunner, according to media reports, is European federation head Michel Platini, who has been linked to corruption allegations around Qatar's World Cup). Despite the inclusion of pay transparency in the reform package, Blatter would not disclose his own salary during the press conference.
ITUC and other FIFA critics like Transparency International, a global anti-corruption group, want Blatter to step down immediately and said Monday that they will continue to push the soccer organization's sponsors and potential presidential candidates to support more sweeping reform efforts.
"Without an independent reform commission there will be no confidence or trust in FIFA," Transparency International said in a statement.
Calling all HuffPost superfans!
Sign up for membership to become a founding member and help shape HuffPost's next chapter