Women's groups may have lost the fight to have this year's Women's World Cup played on grass, similar to that used in the men's tournament, rather than rough artificial turf. But there is one area where women will see marked improvement when it comes to gender balance in 2015.
The game, set to launch September 22, will include women's teams and players from Australia, Brazil, Canada, China, England, France, Germany, Italy, Mexico, Spain, Sweden and the U.S. The teams will be featured in the game's kick-off, tournament and online friendly modes.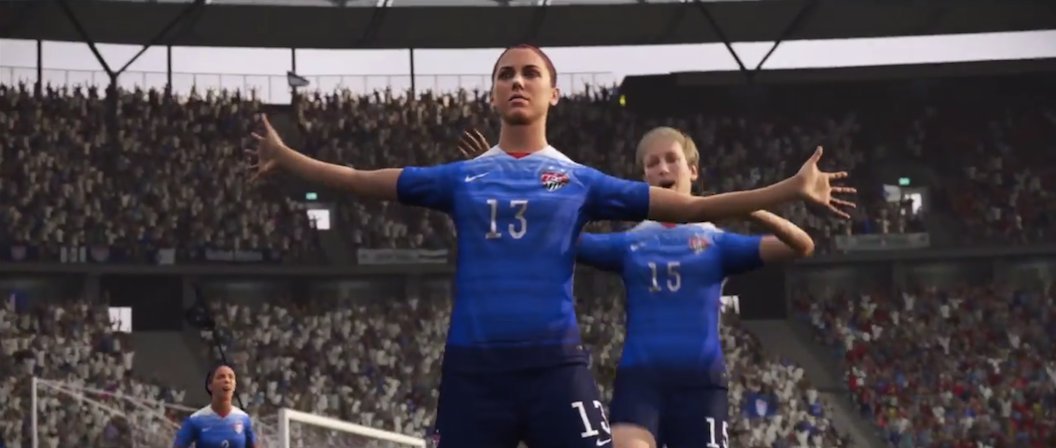 (Source: YouTube)
"It was pretty wild," Sydney Leroux, a forward for the U.S. women's national soccer team, recently told The Huffington Post. She noted that both the women's World Cup and the upcoming 2016 Olympics will bring more focus to women's sports and soccer.
"Fans have been asking for women to be in the game for awhile and I think it's the perfect time," she added.
Producers of the game spoke to HuffPost ahead of the announcement, a groundbreaking development for both women in sport and gaming in general.
"It's just nice to be involved in absolutely doing the right thing for the sport," said David Rutter, vice president and general manager of EA Sports FIFA.
Rutter said the creation of a prototype for female players has been an ongoing process of around two years. The long buildup, he said, was in part a result of attempting to do the women "justice" rather than just "[slap] women heads on to men players and [have them] play exactly the same."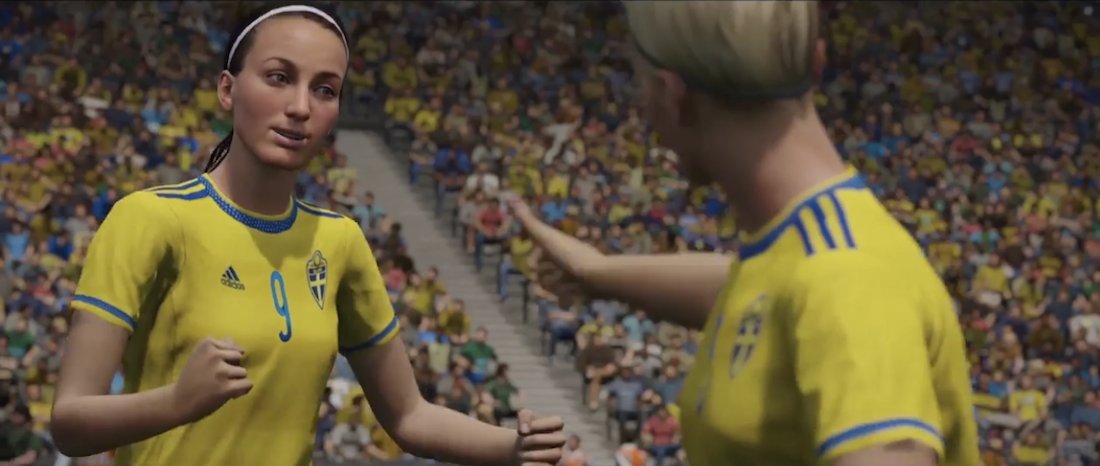 (Source: YouTube)
"It's not a case of should we or shouldn't we, it's more a case of when," he said of EA Sports' mentality over the last couple of years toward adding women.
Rutter added that he "totally understand[s]" why people were upset women weren't added to the game earlier. A father of two girls, he said a conversation two or three years ago with someone who started a Change.org petition helped him better grasp the frustration of those hoping to play as their favorite women's teams.
So why now? Some of the reason is technical -- "Now's the right time to do it from a game perspective," Rutter said -- but another important consideration was this summer's FIFA's Women's World Cup, which is set to take place this year in EA Sports' headquarters of Vancouver.
"Could we look at ourselves in the eye and say, 'OK, with quite likely to be the biggest women-specific sporting event on the planet Earth happening on our doorstep, could we not this?'" Rutter asked himself.
FIFA already has "a large amount of women playing our video game," so bringing women into the game itself was just one more step toward making it more authentic," Rutter said.
One area where EA Sports has worked hard for the addition of women teams: hair. Rutter noted that the vast majority of the male players do not have long hair or ponytails, "so we've had to to a fair amount of work to make sure we've got great hair."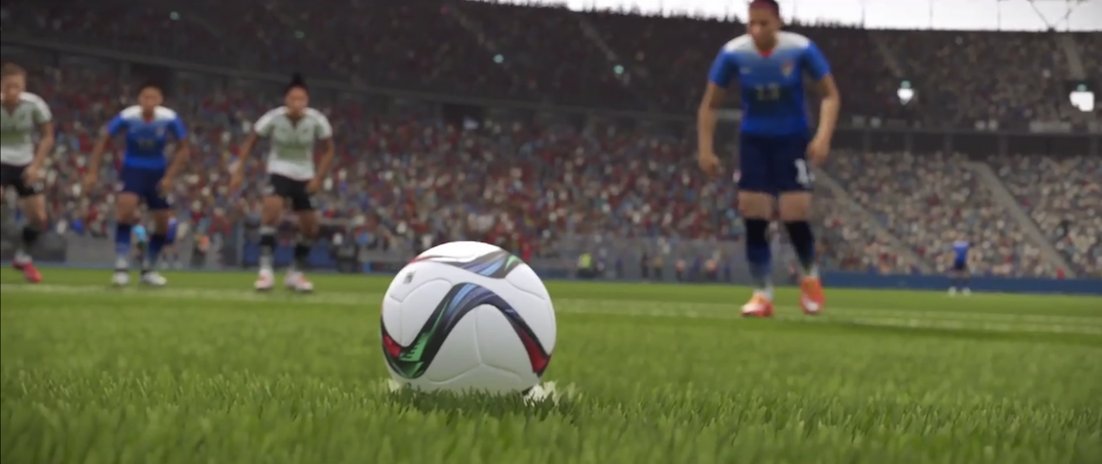 (Source: YouTube)
Leroux had the chance to see what she'll look like while doing a motion capture session in April with some of her teammates.
"It was really cool getting in the suits, it took a while, they were a little tight," she laughed, adding that "it was unbelievable."
"My tattoos are exactly how they are on my body as they are in the game."
And Rutter said it's not just the women soccer players weighing in on the believability of the game and female players, but his EA Sports colleagues.
"Internally, I'm lucky enough that we do have some women working on the game, it isn't just a totally bloke environment," Rutter said. "And everyone's really pleased with the way it looks."
Leroux echoed Rutter in the impact the FIFA game has already had on bringing a "bigger culture" of soccer to the U.S., but also added that it's bringing "in a new population for gamers."
Even Leroux herself, who can uniquely boast that both she and her husband, MLS player Dom Dwyer, are in the game, said she wasn't very into video games, but she's "more excited to play now that [women are] in it."
"You're gonna see little girls who wanna buy FIFA and play soccer," Leroux said. "I think it's going to be huge."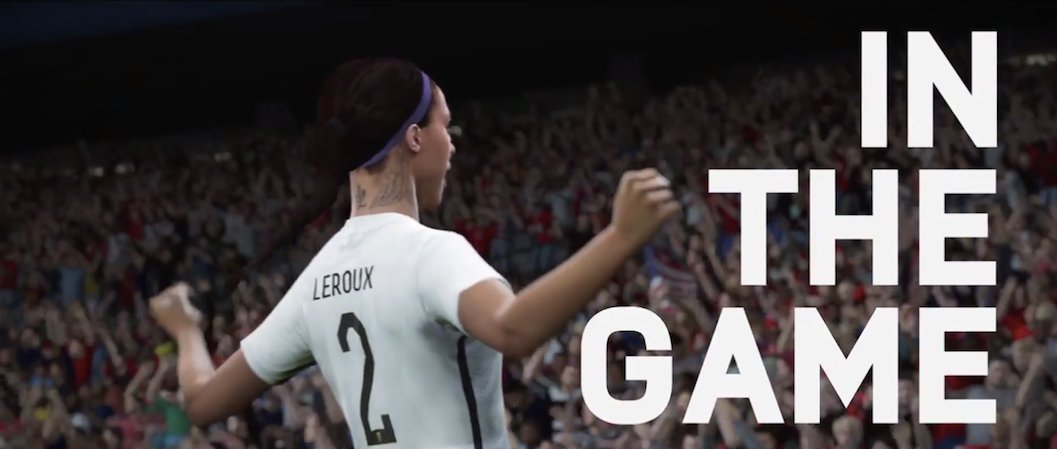 (Source: YouTube)
Calling all HuffPost superfans!
Sign up for membership to become a founding member and help shape HuffPost's next chapter