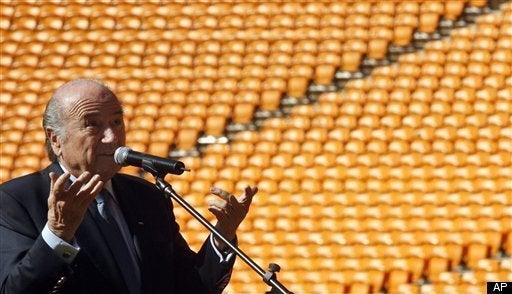 JOHANNESBURG -- FIFA president Sepp Blatter has apologized to England and Mexico for the refereeing errors that helped eliminate them from the World Cup and says FIFA will reopen the debate on introducing video technology.
Blatter said Tuesday that he said sorry to team officials, and that the delegations of both teams accepted his apology.
"Naturally we deplore when you see the evidence of refereeing mistakes," Blatter said.
Blatter said FIFA will "reopen the file" on video technology at a meeting of its rule-making panel in Wales next month.
He added that it would be "a nonsense" not to consider changes.
FIFA also will update its referee training program.
Blatter said FIFA has set a deadline of October or November to create a new concept for improving match control by referees and assistants "in high level competitions."
Blatter said the dossier is "on the presidential table."
Related
Popular in the Community