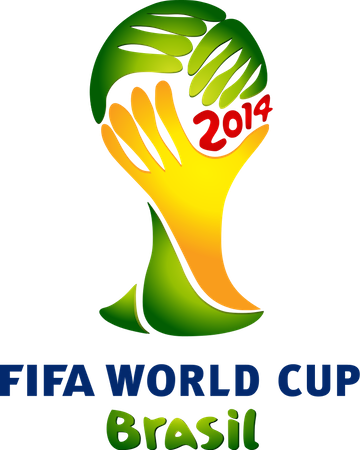 Japan's Yuichi Nishimura, who refereed the opening game of FIFA's World Cup 2014 on Thursday (June 12) in Brazil, is being critiqued for some very dodgy decisions he and his crew made in the home team's victory (3-1) over Croatia. When Brazil's Fred went down ("simulation" anyone?) in the penalty area under light and dubious contact by the Croatian defender, ref Nishimura pointed to the penalty spot -- the resultant goal, scored by Neymar (he of the dazzling feet and array of hairstyles and joyous goal celebrations), ended up being the go-ahead and ultimate winning goal. Tough on Croatia.
Around the world, peeps on social media piped in. Long time and erudite Brit sports journalist, Norman Giller, wrote: "A cracking game scarred by an appalling penalty decision. Bet the ref wouldn't have given it to Croatia." AP ran a headline: "Riled at Refs!" And, ESPN's lead commentator Ian Darke, who I profiled at MadeMan.com, said: "Never in a million years... we have our first major controversy of the World Cup... and it won't be the last."
Despite the obvious pressure of officiating the opening game, not a great start for FIFA's refs who will be under intense scrutiny during this tournament. Not the least of which is because the players have taken "simulation" (flopping, diving, call it what you may) to a very professional level.
To the human eye, without the benefit of replay, it's easy to be conned by players simulating being fouled. Sorry, simulation, you ask?
Okay, let's call it what it is -- cheating! And cheating or unsporting behavior is spreading like wildfire. Giller suggests: "From the World Cup to the English Premier League, cheating has become part of the fabric of the game. What a shame." In response to Giller's post, football fan ‪Geraldine Wood wrote: "It is sad that young people will think that cheating is part of the game. I always think Brazil are the flagship team of any World Cup but they let me down every time with their antics."
Well, it's not just Brazil, as most teams have players whose theatrical spills could create a whole new Olympic sport. Indeed, some of the world's best known and better players are alleged floppers -- Portugal's Cristiano Ronaldo, Netherland's Arjen Robben, and Uruguay's Luis Suárez. One of the worst was 2002 World Cup winner Brazilian Rivaldo who, after a rival kicked a ball at him, gently bouncing off his legs, he fell over, grabbed his face then writhed around in simulated agony. His cheap trick and gamesmanship got his opponent sent off, and earned Rivaldo an induction into simulation's "hall of infamy."
On the other hand, my Welsh-American pal John Fulgoni, who worked at World Cup 1994 for the organizing committee in Los Angeles, has a different possible take on referee Nishimura's controversial decision in the opener. With upcoming World Cup games including superstars like "winker" Ronaldo (Portugal vs Germany - June 16), "diva" Robben (Netherlands vs Spain, June 13), and "bite me" Suárez (Uruguay vs Costa Rica, June 14), be prepared to see more controversial calls surrounding acts of gamesmanship and of outright cheating.
The refs have been told by the governing body to toughen up on something -- only FIFA won't tell us what. However, I think it's "unnecessary roughness" -- excessive use of hands and arms, holding or obstructing opponents. Before the penalty decision in Croatia v Brazil, which under the above strict enforcement may just have been a penalty, the ref called over two players who had tangled in the Croatia penalty area and gave them a stern talking to for the kind of jockeying that goes on in every league in the world. Even if the new interpretation is a good one, changing it on the eve of World Cup is asking for inconsistency and disastrous decisions like we saw today.
We certainly have achieved kick-off! Vamos!
Follow Ashley Jude Collie's World Cup coverage at MadeMan.
REAL LIFE. REAL NEWS. REAL VOICES.
Help us tell more of the stories that matter from voices that too often remain unheard.