"The Fifth Estate" kicked off the 2013 Toronto International Film Festival on Thursday night, but where Bill Condon's film goes from there is up for debate among critics and awards bloggers, this despite a reported standing ovation from the attending crowd.
Written by Josh Singer (who got his start on "The West Wing"), "The Fifth Estate" tells the story of the rise of WikiLeaks and Julian Assange through the eyes of a young hacker (played by Daniel Bruhl) who joins the movement in its early stages. Benedict Cumberbatch stars as Assange, giving a transformative performance that even some underwhelmed critics were willing to praise.
"The actor looks and talks the part with a jittery intensity comparable to Jessie Eisenberg's similarly passionate techie in David Fincher's 'The Social Network,'" wrote Eric Kohn in his mixed-negative review at Indiewire. (Eisenberg received a Best Actor nomination for "The Social Network.")
Echoed Kohn's Indiewire colleague John Anderson: "Cumberbatch's Assange is ultimately likable, as well as complex, at war with keepers of secrets and also with himself. It's early to be speculating about awards, but Cumberbatch has certainly accomplished the unlikely, making a chilly public character a sympathetic martyr to a noble cause." Variety reviewer Dennis Harvey, however, was not a fan, noting that Cumberbatch's performance was "a somewhat one-dimensional turn, hemmed in by an overall sensibility that just can't stop to probe deeper."
"Many of the actors who show up in the film seem to do so in order to convey a bit of important exposition, but there's so much they try to fit into the film that there's no time for the smaller details of human behavior, the things that would make this live and breathe in a way that something like Alex Gibney's 'We Steal Secrets' simply can't."
Of the early notices, only Deadline.com awards writer Pete Hammond was completely won over, comparing "The Fifth Estate" to classic 1970s features like "All The President's Men" and "The Parallax View." "I certainly would suspect Academy members looking for an intelligent thriller would consider this one," wrote Hammond. "The studio, though, decided to open the festival when the opportunity arose because it is known as 'the people's festival' and they wanted to emphasize, first and foremost, this is a people's movie not just another Oscar wannabe."
Whatever else you may say about The Fifth Estate, Benedict Cumberbatch is a real movie star now. #TIFF13

— Mike Hogan (@mike_hogan) September 6, 2013
The Fifth Estate is a 2013 storyline trapped in a 90s hacker movie #TIFF13

— Alex Suskind (@AlexJSuskind) September 6, 2013
The Fifth Estate: interesting story, Benedict (+accent) great, surreal moments a tad jarring, but made me want to join a revolution #TIFF13

— Alicia Malone (@aliciamalone) September 6, 2013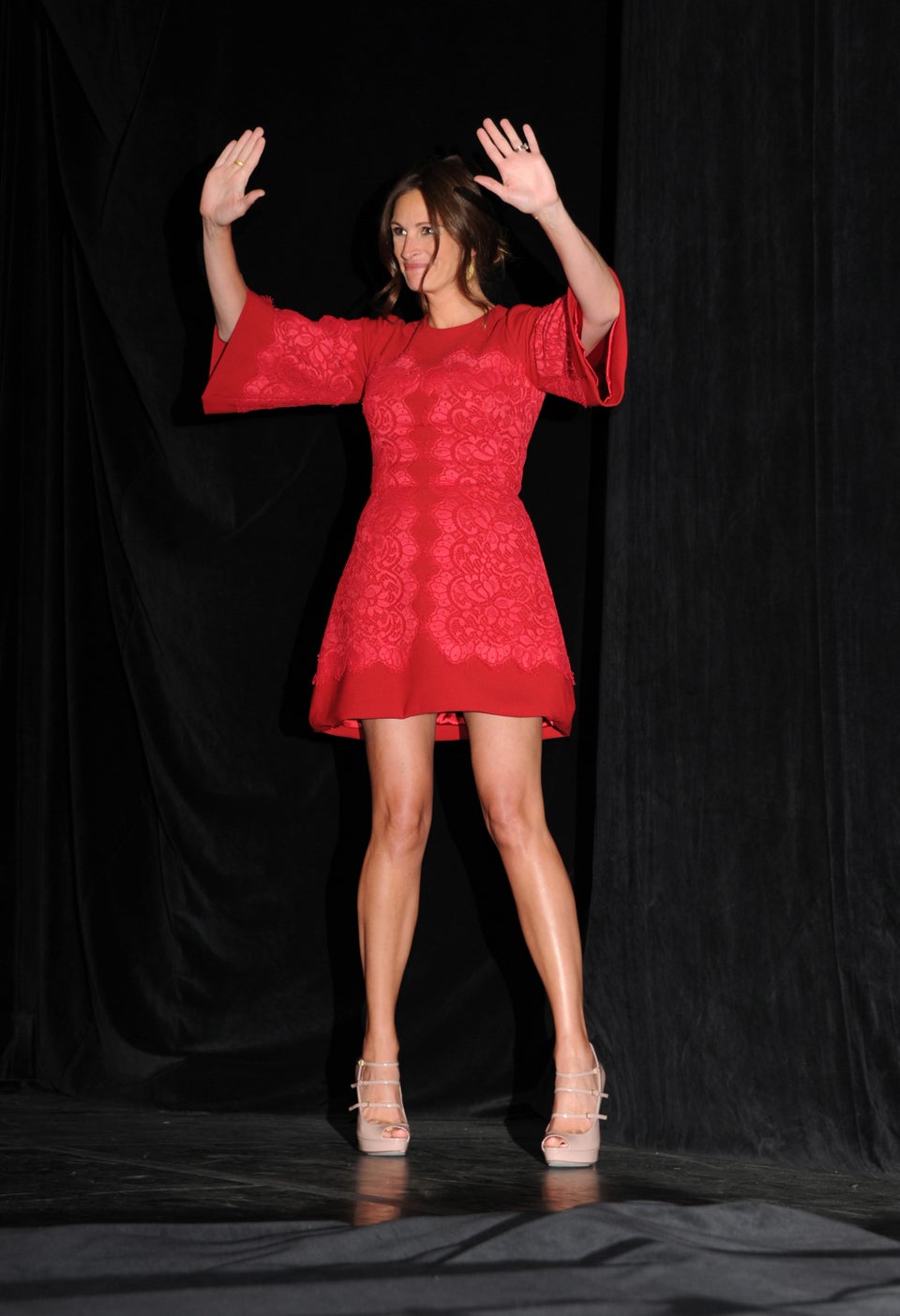 2013 Toronto International Film Festival