The students, from the Bradwell School of Excellence, live in the Chicago neighborhood of South Shore. South Shore has a relatively high rate of violent crime, but the kids wanted the world to focus instead on the good things about the community they love and call home.
"We saw your news trucks and cameras here recently and we read the articles, 'Six shot in South Shore laundromat' and 'Another mass shooting in Terror Town,'" wrote the students. "We saw the reporters with fancy suits in front of our laundromat. You spent less than 24 hours here, but you don't really know us."
The students went on to describe the positive parts of their neighborhood: the children they see jumping rope, for example, and the local store clerk who gives them free candy.
"We want you to know us," they concluded. "We aren't afraid. ... This neighborhood is filled with love. This isn't Chi-raq. This is home. This is us."
"It wasn't really hard to write it," student Rondayle Sanders told the outlet. "Because I always try to see the good things out of bad. As a class we wrote it, and it inspired a lot of people. So, I'm really proud of myself."
But Sanders' teacher suggested the writing process was a bit more difficult.
"It was hard when we started because when we started working on that first part of the essay, you know, 'What do you think people know about you?' the students were able to rattle off lots the stereotypes they know about their neighborhood," said Rose. "But when we got to the second part, it took us awhile to think of, 'What are the great things?' And I think that's a testament to the narrative that we hear so often."
Before You Go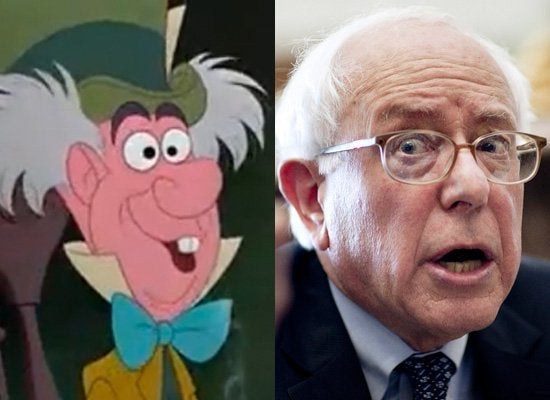 Politicians Who Look Like Disney Characters
Popular in the Community