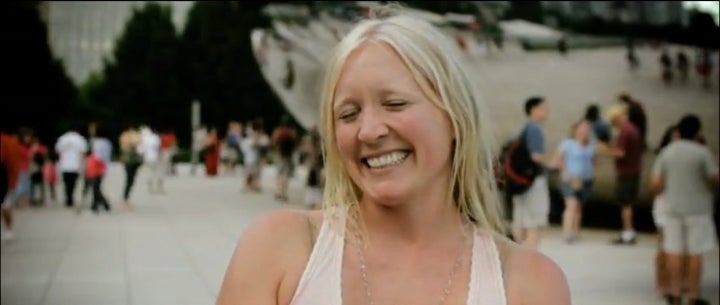 "One of my favorite memories is the first time I went skinny dipping at night," one woman says in front of Cloud Gate.
"The first day I moved to Chicago, to be an actor," recalls a man leaning against a tour boat.
"My favorite memory is Toys-R-Us, when I was a little kid, right here on State St.," another man says at Millenium Park. "Geoffrey the Giraffe, he was always there."
A teenage boy visiting the city from Connecticut, next to his mother, discusses the time they shared a Lady Gaga live experience back home together. "Put your claws up," he exclaims on Navy Pier.
Sweeping panoramas of the city's skyline provide a backdrop to the interviews, spotlighting Navy Pier, the riverfront and other landmarks of the city.
Watch Chicagoans and visitors share their favorite memories across the city: