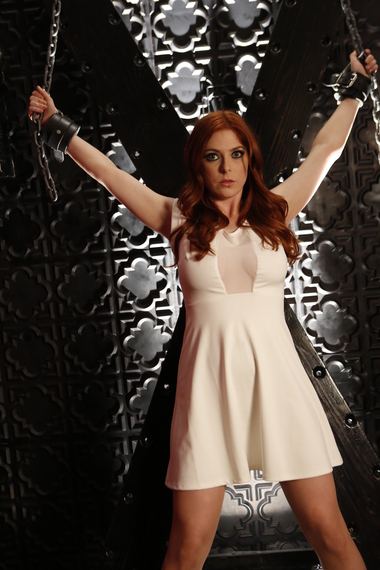 Curious much? Just how curious are people for the release of Fifty Shades of Grey this week? Friday the 13th to be exact; just in time for Valentine's Day.
Ever since author E.L. James' erotic book came out in 2012, originating as fan fiction based on the Twilight novels, soccer moms all over the world have been giddy reading and daydreaming about kinky sex with naughty toys, even making the term BDSM (Bondage and Discipline, Sadism and Masochism) a part of everyday vernacular. While the reception to James' series of books hasn't been kind, Jesse Kornbluth of The Huffington Post wrote: "As a reading experience, Fifty Shades...is a sad joke, puny of plot," the book nonetheless topped best-seller lists around the world and helped sell a lot of sex toys. All of a sudden anal beads became less taboo and water cooler conversations got racier.
So while fans argued about the film's casting and if it would be sexy enough (according to Mr. Skin--a site that tracks nudity in movies--it's the raunchiest film in a decade), Fifty Shades of Grey has definitely made a cultural impact. There have been numerous written and stage parodies, including the amusing 50 Shades! The Musical Parody starring an over sized Christian Grey whom everyone else sees as a stud. But just how original is it? Doesn't anybody remember James Spader spanking a bent over Maggie Gyllenhaal in 2002's Secretary (the story of a demanding boss and the woman who loved his demands)? And of course, just because it makes sense, the porn business got in on the action too.
Filmmaker Jacky St. James wrote and co-directed New Sensations' The Submission of Emma Marx in 2013, which went on to win porn awards and sold a ton of DVDs. Now, she's double dipping into the Fifty Shades juggernaut pond with her sequel, The Submission of Emma Marx: Boundaries. That's a lot of different shades of grey for someone who was never a fan of the book.
"I absolutely hated everything about it," St. James said of E.L. James' raunchy read. "I didn't even want to do a parody. Instead I wrote a BDSM story and that's how Emma Marx was born, and she's a stronger female protagonist."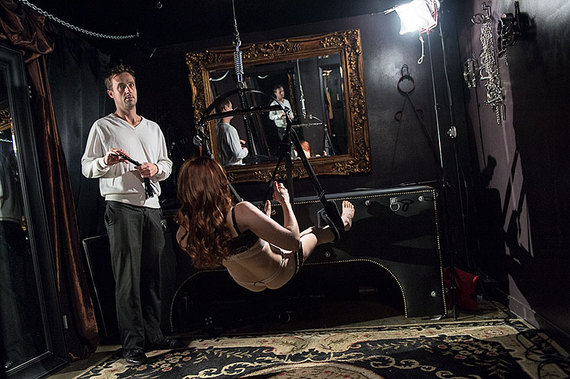 Actress Penny Pax, who was new to the BDSM world when she made the first Submission film, plays Emma Marks. "It opened my eyes a lot to what the whole BDSM world is," Pax explained, "because I never read the books that these movies are loosely based on."
And just like her character, Pax delved deeper into BDSM. "In the first movie, Emma is totally vanilla and had never done anything risky like that and I hadn't done anything like that in my personal life until I got into porn and had the opportunity to shoot for sites that do that kind of stuff. I've been real surprised by how much the human body can take and recover from."
Having sex on a hydraulic swing or on a St. Andrew's Cross, let alone being tied up and spanked, is now par for the course for Pax and her Emma Marks. But while the public at large has sex on the brain (albeit tame in comparison), would they want to take their kinky Fifty Shades of Grey adventure a little further and watch a porn version?
"I think people are really going to enjoy it," Pax says of her Submission sequel, "because, for me, when I watch a mainstream movie I'm always wanting them to go that extra step and actually see more action. And with the porn version, you actually get to see the sex and people are really kissing, it's not stage kisses. I personally like that but I don't think everybody has as dirty a mind as I do. I would like to think that couples do watch this kind of stuff but I never watched porn with my boyfriends. I was always watching it by myself but I would like to think it appeals to the masses."
Director Jacky St. James agrees.
"This is definitely couple friendly. It's very tame. A lot of people don't like when they watch mainstream movies that you can't watch people fuck and that's what we're giving them, a story and then people have sex. There's something really awesome about that."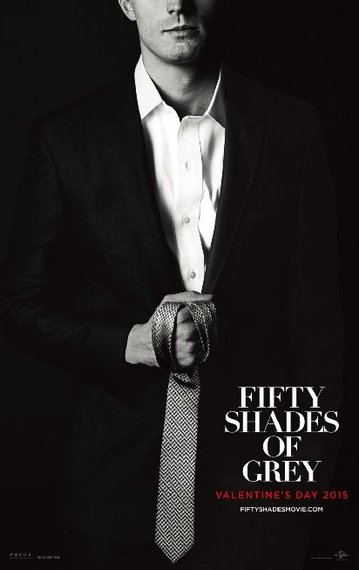 Fifty Shades of Grey is in theaters this Friday.

The Submission of Emma Marx: Boundaries is available for purchase Monday, February 16
Swing photo: Jeff Koga.
Penny Pax on the cross: Eddie Powell.

REAL LIFE. REAL NEWS. REAL VOICES.
Help us tell more of the stories that matter from voices that too often remain unheard.