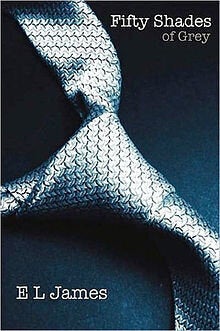 James Salter once wrote, "Sometimes you are aware when your great moments are happening, and sometimes they rise from the past." The same can be said for the genre of books called erotic fiction.
The public's heated response -- both in sales and in discourse -- to the publication of E. L. James's Fifty Shades trilogy seems to indicate that a book that speaks frankly and passionately about sex is a new invention. But the truth is that James follows a longstanding literary tradition and there are many seductive titles that deserve to be rediscovered.
So, with that in mind, I wanted to share my personal list of the ten best erotic novels that should rise from the past.
A few quick notes: Besides Salter's A Sport and a Pastime, which I consider to be the most erotic of them all, these are in alphabetical order. And as an ebook publisher who is lucky enough to publish many of these books digitally, I mention if they are available to be read as ebooks from Open Road or from other publishers.
A Sport and a Pastime by James Salter This beautiful and haunting book changed my life (but that is for a different blog post). A Sport and a Pastime is one of the first great American novels to speak frankly of human desire and the yearning for passion free of guilt and shame. The story follows a young American and a French shop assistant who begin an affair both carnal and innocent. Damage by Josephine Hart First published at Knopf during my time there, this dark, disturbing novel, in which a politician's attraction to his son's girlfriend turns into an overpowering obsession and life-changing affair, continues to resonate today. And Jeremy Irons is brilliant in the film adaptation.
Fear of Flying by Erica Jong I tried the phrase "zipless fuck" on my daughters-in-law and they didn't know it. We must remedy this. This remarkable and explicit classic is about a woman learning to fly free of her repressions, and in the process, she delves into fantasy and experimentation. Lady Chatterley's Lover by D. H. Lawrence A must on any and every list. Lady Chatterley falls in love with the gamekeeper on her husband's estate and moves from the bloodless world of the intelligentsia and aristocracy into a vital and profound connection rooted in sexual fulfillment. Peyton Place by Grace Metalious This debut novel about the dark underside of a respectable New England community exposed the intricate social anatomy of a small town and the lives of its people -- their passions and vices, their ambitions and defeats, their struggles, and often their courage. Its couplings were titillating. Tropic of Cancer by Henry Miller Another must for all recommended reading lists. The first volume of Miller's mixture of memoir and fiction chronicles the affairs and adventures of a young expatriate writer, his friends, and the characters they meet in Paris in the 1930s. It's clear why Erica Jong and Henry Miller connected. Lolita by Vladimir Nabokov The cover of the Vintage paperback is controversial in itself -- the innocence of the bobby socks reframed as an object of desire. Nabokov's most famous novel tells the story of the aging Humbert Humbert's obsessive, devouring, and doomed passion for a young girl. Exit to Eden by Anne Rice writing as Anne Rampling I was part of the publishing team of Interview with a Vampire and many other Anne Rice books for twenty-plus years. Her wonderful Vampire books did not prepare me for the other Anne Rice and her interest in sadomasochism. This literary romp is the wickedly tantalizing tale of Lisa and Elliot, whose journey to the limits of pleasure and darkness begins at the Club -- an exclusive island resort where forbidden fantasy meets willing flesh. The Story of O by Pauline Réage The first book I remember hiding in a brown wrapper. A beautiful Parisian fashion photographer known only as O is involved with René; as part of the intense affair, she demands debasement and severe sexual and psychological tests. Candy by Terry Southern I was introduced to this book by more than one boyfriend. A parody of Voltaire's satire Candide, this novel features a sexy naïf who only wants to truly give of herself. It is a book that leaves you tantalized, scandalized, and weak with laughter. So there they are. Each book has been read and enjoyed, and some have even been bestsellers. But they did not take the world by storm (although Lady Chatterley's Lover came close).
The real question I am pondering is "why now?" Why has Fifty Shades of Grey sold millions of copies in a record amount of time? It certainly is not a better book than any of the above. It is not better written; it is not sexier; it is not new. (And I say this with all admiration for the author and for the massive success of the series.) Could it be that historically, the aristocracy participated in whatever behavior they chose, and the fringes of society have always done the same? So is now the time for the mainstream to have its chance?
I think it is. What do you think? And what are your favorites?
Popular in the Community