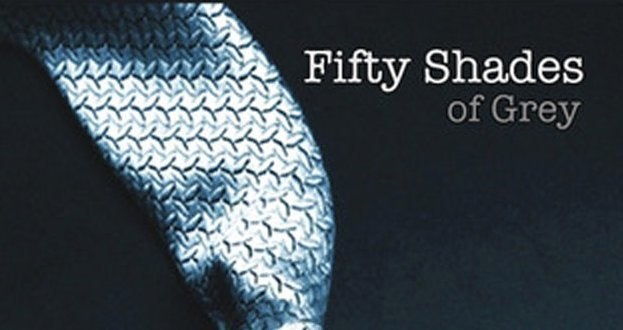 The trilogy, written by British author E.L. James, explores the S&M-filled sexual relationship between Grey and Steele. Since submission and domination fantasies are very common among women, the books' target audience, it's not surprising that "Fifty Shades" has not only hooked female readers but also inspired some real-life sex play.
The first telltale sign of "Fifty Shades" emulation? Rope sales are up! "Oh, we've been selling rope to women," Clifton Kahn, owner of New York City's Lexington Hardware told the New York Post. "I'd say tenfold more rope than usual in the last six months. The women are definitely buying, and it's still continuing." It's unreasonable to attribute all rope sales to women's desire to be tied up. However, Nathaniel Garber Schoen, co-owner of Garber Hardware, told the Post that the type of rope a customer purchases is very telling. "[The customers looking to get tied up] request softer nylon material," said Schoen. "For those purposes, 12-gauge [rope] is a reasonable choice and the most popular." (Readers, take note.)
"Fifty Shades" fans are also impacting what products are most popular at
. The store has seen a 30 percent increase in their sale of "kinky" items -- including handcuffs and riding crops -- over the last few months, reports the New York Post. According to the
Post
, the novels have inspired several novelty sex toys, too, including:
Handcuffs
Rope
Riding Crops
"Spank Me" Body Powder
Gray Ties -- inspired by Christian Grey's signature accessory. (Brooks Brothers even has a line called "Eight Shades of Grey Ties.")
Babeland even hosted a "Fifty Shades of Grey"-themed sex workshop in May called "Fifty Shades of Sex." The free workshop, which promised to help attendees "try out some of the scenes from the book" filled up quickly.
The popularity of the book and its erotic content may simply confirm what active fantasy lives many women already had. However, the popularity of the trilogy and the press it has received may have made those fantasies more socially acceptable. "The book is just an explosion of permission for [people] to try something new in the bedroom," Babeland's co-founder, Claire Cavanah told the Post. Having fun in the bedroom is never a bad thing. So go forth, "Fifty Shades" readers, and purchase your riding crops with confidence.

Related
Popular in the Community