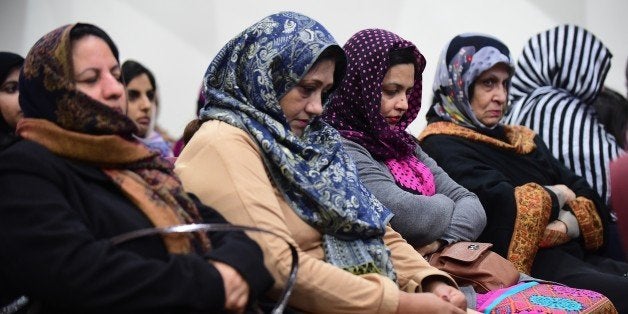 I have decided to write an open letter to you because due to the unfortunate series of events, it has gotten bad. It has come to the point where laughter is no longer the answer to Trump's stupidity. The rhetoric about Muslims has gotten disgusting, and this filth continues to linger on every social media network, every news channel, every newsfeed, every tweet, and every wall post on Facebook. These acts are fueling the fire of pugnacious discrimination, targeted violence, vulgar vandalism, and cruel harassment. I want you all to know that it has gotten bad, bad to the point I hear my parents timidly discussing how my siblings and I should stand up for ourselves and if things continue to dwindle a backup plan should be made if we need to flee. Don't get me wrong, Johannesburg and Auckland are beautiful cities, but to think of these destinations as permanent residencies in case turmoil takes a bad turn baffles me because I am American, I was born and raised here and this place called America is what I call home. A place where cops don't carry guns and hate speech isn't allowed on network television seems like a distant paradise in times like today. I have spent my adult part of life serving meals to the homeless with my Muslim student association at my University, and on other days I enjoy participating in Cancer Awareness walks because giving back is what I love most, not for just Muslims, but for all human beings. Islam is the religion that taught me that killing one innocent life is equivalent to killing humanity. I want you all to know that I am sincerely and proudly Muslim, and yes with a capital "M."
I am writing this open letter to non-Muslims in particular not to seek for pity, but for sincere empathy. For starters, asalam'alaykum means peace to you. Peace is the key word here. Put aside the mispronunciations and say that to a woman wearing a hijab shopping at the mall just like any other person. Not only will she smile, but you will smile, because happiness is contagious. You hear terror attacks on the news? Well listen to me, acts of terror occur all around the world. Every country has their shades of grey, but what's important to remember is that those imperfections don't represent a practicing religion as a whole. Bad people do bad things, drop the labels, and identify humanity.
Call out hate speech when it is heard. If hatred or violence is preached in a group, hate speech is hate, put down the verbal weapons and kill each other with kindness.
Islamophobia is on the rise, but I have come to the table with a sincere message. These terror threats and how can we forget ISIS, they don't scare me because I adore where I am and the life I was given to live. I'm a woman, and according to the inexplicable customs of ISIS, correction monsters, represents inferiority, reduces me to a piece of trash, a nobody. I'm not afraid of you, I am here to tell you I am somebody and somebody who is going to continue breathing on my American soil, travel by plane as I have been for the past twenty years, dance and sing to Drake's "Hotline Bling," because this is what I love and your arbitrary acts don't define me. So while you carry military weapons and kill innocent lives where is your heart, or brain, or shall I say both. I don't don a hijab, I wear dresses and leave my hair to dance with the wind hand in hand with my sisters who wear the hijab because that doesn't label one as wrong and the other right. Freedom frightens you, but that is one thing you can never steal from me.
I just want you all to know I am a Muslim but before that I want you to know I am human. I loathe ISIS and all these barbaric terrorist groups just as much as you, probably even more than you. Oh and ISIS since you climbed your way up to the top of the mainstream media ladder, do me and all of us a favor by reading the Quran properly. And while we are at it, stop associating yourself with my practicing faith and my god because not only have you disgraced me, you have painted a terrible lie of a beautiful religion. If Picasso saw the mess you made, even he would agree, you're a terrible artist.
REAL LIFE. REAL NEWS. REAL VOICES.
Help us tell more of the stories that matter from voices that too often remain unheard.