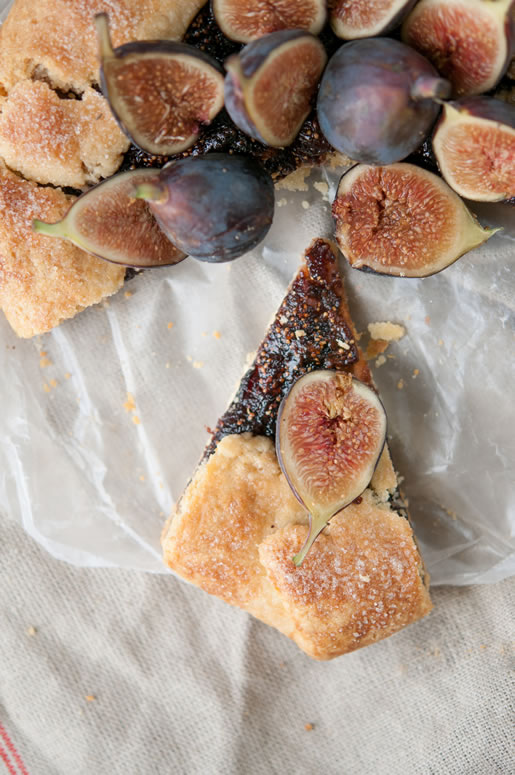 For all you who don't live in New York City, I'll let you in on a secret. Minus the farmer's market and the super fancy grocery stores, the best place to buy your fruit is from street vendors. The fruits are ripe and ready to eat and the prices are cheaper than regular stores.

Not all vendors are equal -- and neither is the produce they offer. Crowd sourcing can help find the best ones -- look for the stands where the customers swarm like bees. My favorite fruit vendor (which happens to have its own Four Square check-in) is the most popular in the Union Square area.

Larger than most fruit stands, it's run by a family at the corner of 14th street and University Place... Mom used to be in charge, offering daily fresh produce with a friendly smile. Now, her boys took over and run a smooth operation. Produce is sold at a bargain prices and it goes quickly, but they usually have everything in abundance -- even organic versions.

Just the other day, baskets full of ripe figs caught my eye. How could I resist the fantastic price of two baskets for $4? I decided to make a simple fig crostata, using part for a jam/filling and reserving some as garnish. A thin layer of almond paste compliments the sweetness of the figs, as well as lining the dough to keep it from getting soggy from the filling. This crostata may not have the vibrant color of a fruit tart, but the dark hues of the figs and its sensual interior is a nice departure from the colorful juicy fruit that we've been sampling through summer.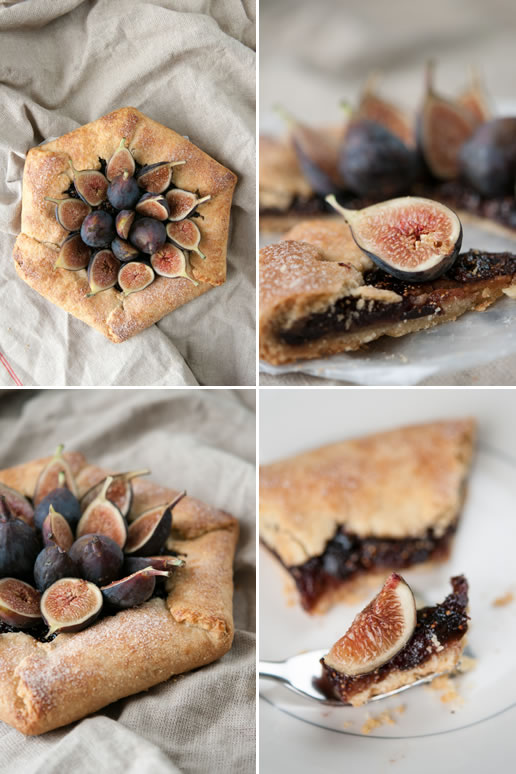 Fig Almond Crostata
Pastry Dough
Ingredients
1-1/2 cups (7-1/2 ounces) unbleached all-purpose flour
1/2 teaspoon fine sea salt
8 tablespoons (4 ounces/1 stick) unsalted butter, cut into 1/2-inch cubes, frozen
2 tablespoons vegetable shortening
3-6 tablespoons of ice water
Directions
1. In food processor, pulse flour and salt to combine. Scatter butter and shortening pieces over flour, then pulse until texture resembles coarse bread crumbs and butter pieces about the size of small peas remain, ten to twelve 1-second pulses. Sprinkle 3 tablespoon water over mixture and pulse until dough begins to form small curds and holds together when pinched with fingers. If necessary, add remaining water 1 tablespoon at a time to achieve result.
2. Empty dough onto a large piece of plastic wrap; dough will be crumbly. Gather dough into a 6-inch disc by pulling up sides of plastic wrap and press lightly with heel of your hand. Wrap dough with the plastic wrap, and refrigerate until cold but malleable, about 45 minutes.
Note: If dough has chilled for longer than 45 minutes and has become too firm, let stand at room temperature counter 10-15 minutes until malleable.
Fig Filling
Ingredients
9 ounces fresh figs, stemmed and chopped, about 1-1/2 cups
1/2 cup water
1/4 cup (2 ounces) light brown sugar
1/2 teaspoon ground cinnamon
1/4 teaspoons fine sea salt
1/2 teaspoon orange-flower water (optional)
<Directions
1. Combine figs, water, sugar, cinnamon and salt in a medium saucepan and bring t to a simmer over medium heat. Reduce heat to medium-low and continue to simmer until mixture is thickened , about 2-3 minutes. Remove from heat and stir in orange-flower water; transfer filling to a bowl and cool to room temperature, about 30 minutes.
Assembly
Ingredients
1/2 cup almond paste
Pastry Dough
Fig Filling
Ice water for brushing
1 tablespoon demerara or sprinkling sugar
6-8 fresh figs, whole or halved for decoration (optional)
Directions
1. Place almond paste between two plastic wrap and roll into a very thin disc, about 10 or 11-inch in diameter. Set aside.
2. Lightly dust a piece of parchment with flour and roll pastry dough into a 12-inch round disc. Transfer parchment onto a baking sheet, place almond disc on top of pastry round. Spread fig filling into an even layer in the center, about 8-inch in diameter. Carefully fold 2-inch outer edge of the dough towards the center, overlapping the fig filling. Repeat around the circumference of the crostata, gently press dough to secure.
3. Refrigerate crostata for 20-30 minutes. In the mean time, adjust oven rack to lower-middle position and heat oven to 400℉.
4. Remove crostata from refrigerator and brush dough with ice water and sprinkle sugar evenly over dough. Bake until crust is golden brown, about 40-50 minutes. Rotate half way during baking for evenness. Cool on baking sheet over wire rack for 30 minutes or to room temperature. Garnish with fresh figs, cut into wedges and serve.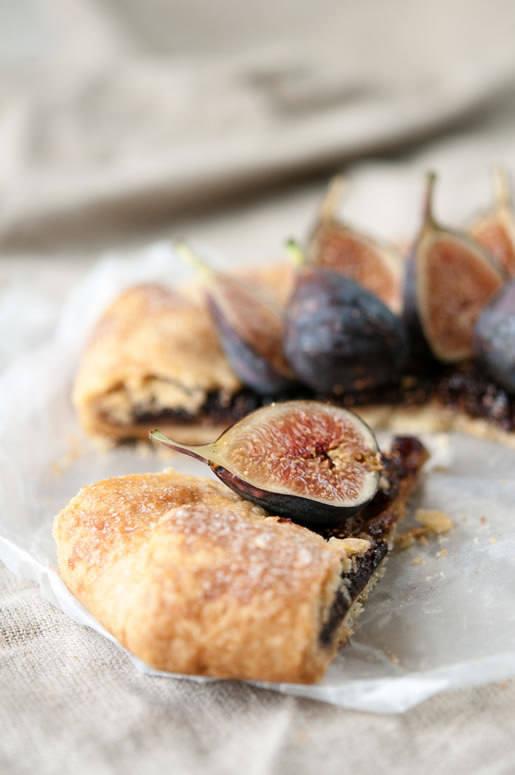 REAL LIFE. REAL NEWS. REAL VOICES.
Help us tell more of the stories that matter from voices that too often remain unheard.