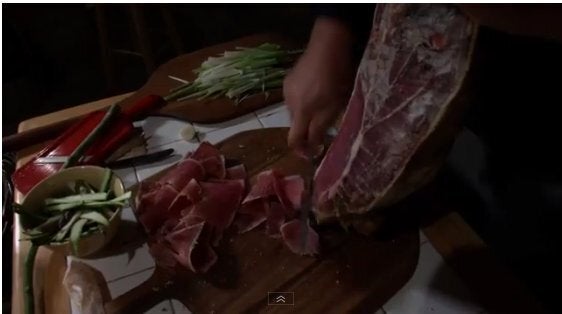 This fig recipe is simple and delicious! It doesn't require any cooking. All you need are four ingredients for this easy recipe. Get your figs at your local farmers market or natural food store. When figs are perfectly ripe, they are jammy, delicious and healthy!
8 fresh ripe figs
6-8 oz of burrata cheese
16 leaves of arugula lettuce
16 pieces of prosciutto
Optional tool: toothpicks
Wash figs and cut in half. Cut burrata into pieces large enough yet small enough (like tablespoon size) to fit on top of a half a fig. Check the width of the prosciutto slices. If they are double the width of the fig, or simply two wide for the fig, cut it in half length wise.
Next build the stuffed fig. Place a piece of arugula on top of fig, trim if necessary so the leaf doesn't hang over side of fig too much. Spoon cut burrata on top of arugula. Wrap fig with prosciutto, and secure with toothpick if necessary. Serve immediately.
Related