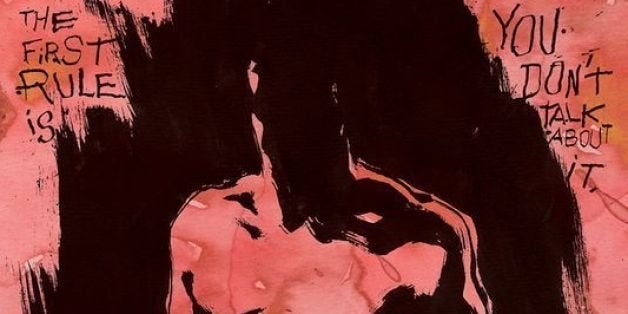 Brace yourself. In under a year Fight Club 2 is slated to hit bookstore shelves around the country.
On Tuesday, bestselling author Chuck Palahniuk announced on his website that in April 2015 Dark Horse Comics will publish the sequel in graphic novel form. The ten-issue maxiseries will be illustrated by Cameron Stewart, best known for his work on Catwoman and Batman and Robin.
USA Today first broke the news on Tuesday in an interview with the author, who said he felt obligated to write a sequel after making a slip-up at last year's Comic-Con.

"I messed up and said I was doing the sequel in front of 1,500 geeks with telephones," Palahniuk said. "Suddenly, there was this big scramble to honor my word."
So, here's what we know about the forthcoming sequel: Fight Club 2 jumps ahead ten years from where we left off in the first book. Its unnamed insomniac protagonist is married to Marla Singer and they have a nine-year-old boy.
Palahniuk says readers will have an idea of Tyler's [played by Brad Pitt in the film] true origins. "Tyler is something that maybe has been around for centuries and is not just this aberration that's popped into his mind."

Palahniuk brings back most of the characters in the first book as well as the organization Project Mayhem, which still has its hooks in the narrator as he has to save his boy when the youngster's life is in peril.
We can also expect at least one scene set at a fight club that closely resembles the original, Palahniuk says.
Who knows, maybe he'll also jump the gun on Fight Club 3?
Popular in the Community