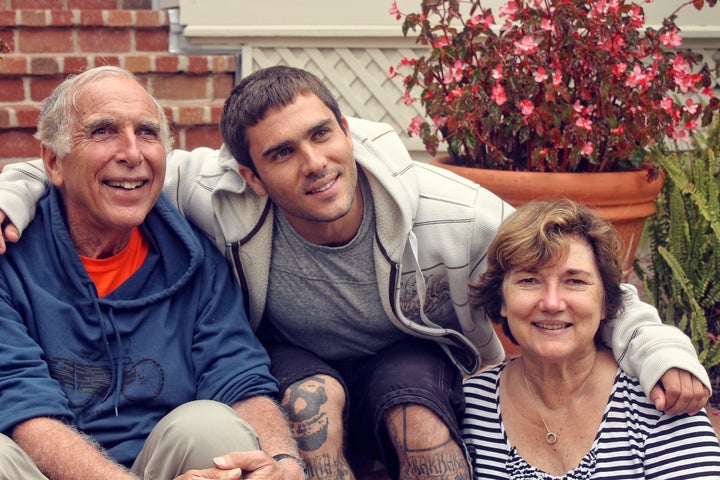 Ryan Leone, a 32-year-old internationally renown cult novelist, began his writing career during a five year stint in federal prison for his participatory role in a cartel conspiracy case. An intravenous heroin addict for over half of his life, Leone's story boasts an atypical blend of life-changing opportunity and perpetual catastrophic mayhem. Arrested for a new criminal case last April, shortly after being released from federal prison for the second time, Leone's promising career is seemingly on hold again. Despite his debut novel, Wasting Talent, being optioned by iconic filmmaker Will De Los Santos of Spun fame, and a documentary on his life, Idiot Savant: The Savage Life or Ryan Leone, to be penned by Fight Club screenwriter Jim Uhls.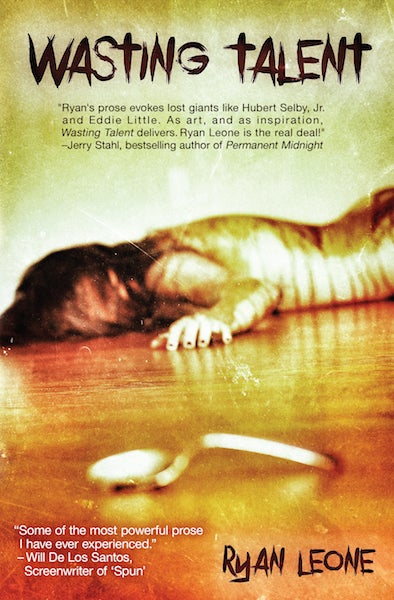 Santos is adapting Leone's novel into a feature titled Love in Vein with Nick Stahl (Terminator 3, Bully) and Maiara Walsh (Desperate Housewives, Mean Girls 2) attached to play the leads. Leone is a true creative force, but can't seem to stay out of trouble despite his talent and the growing interest Hollywood is showing in his story. And to make matters worse his girlfriend is expecting, but sober and off drugs again, Leone is determined to leave his mark, impending incarceration or not. Jim Uhls, known for Fight Club, was one of the first creative forces to express an interest in Ryan's story. He will be teaming with Zack Warren, the former head of content for Havoc Television and founder of Wingtip Media to make the documentary on Ryan's chaotic, but promising life.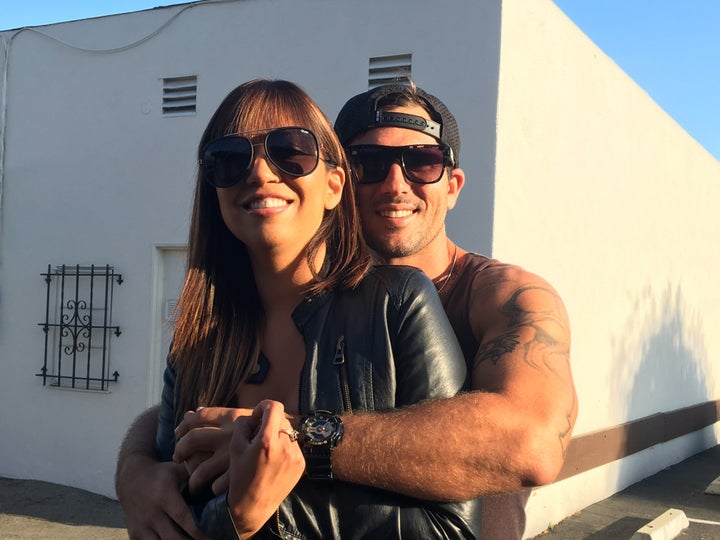 Love in Vein will have a symbiotic relationship with the documentary. The lead, Nick Stahl, will be narrating the doc and Will De Los Santos is attached as an executive producer on the project also. Leone's recent creative partner, and former member of The Brian Jonestown Massacre, Tony O'Neill, is attached as the music director. Warren, fresh off a run of television development triumphs is making his feature length documentary directorial debut and Steven Gabriel- who began a documentary on Leone's heroin addiction 11 years ago- is attached as editor. Leone's two closest friends, Geoff Derose and Max Perutz, have been attached as executive producers. To find out what all the hoopla's about I talked to Jim Uhls about the upcoming documentary he will be writing. Here's what he had to say.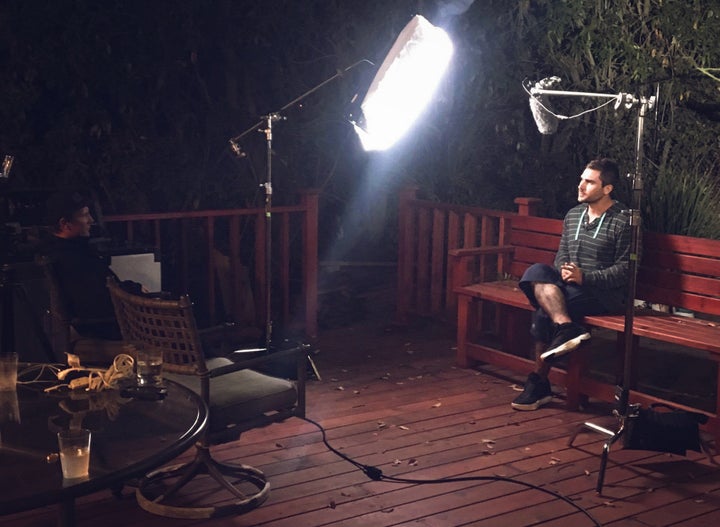 What can you tell me about your personal and professional relationship with Ryan Leone? Ryan and I first got connected through mutual friends. He introduced himself as a fan of Fight Club. At some point after that, he contacted me when his novel, Wasting Talent, was in galley form, asking if I would write a blurb for it. I was a little skittish at first, because I get a lot of requests to read things- and, even though I have to turn down most (or I'd never have time to write), I maintain a pile of material to read, written by friends- which includes novels as well as scripts. Once I started reading Wasting Talent, I was pulled completely into it, this fictionalized account of Ryan's struggles with addiction. And I wrote a blurb. Since then, Ryan has contacted periodically, telling me about projects he's doing - just keeping me informed.
I was happy to learn about Wasting Talent being made as a feature film by Will De Los Santos. At one point, he told me about his intention of making a documentary about his life. I was interested at first simply as a prospective viewer- and, in our ongoing communications, I became increasingly intrigued by the idea of being involved. I don't have experience writing documentaries, though I know they have scripts, and it struck me as an aspect of writing I would like to explore. Our communication about it was very informal in the beginning, and slowly began to crystalize into my intention to come onboard as the writer. As I had conversations with Ryan and Zack Warren, the director, I started developing a personal relationship with both of them. Ryan is the type of person who makes you want to pull for him, and this caused me to want to get involved.
What excites you about Idiot Savant and how are you planning on writing it? Idiot Savant excites me because of a variety of factors: its brutal honesty, its unflinching rawness, its moments of beauty and wisdom, its portrayal of going to the bottom, and yet having hope. The nature of its relationships- which range from hostile break-ups by both lovers and friends- [to] the sustained relationships, which [have] suffered through tragic disappointments and the universality about what it means to be human [to] the way it enlightens the need to escape into a chemically-altered state and the sorrowful consequences of doing so.
[From] the determination of the spirit to use all the courage it has to raise the body and mind above overwhelming loss and failure [to the] endurance of talent by sheer faith in oneself [and lastly] the healing and strengthening power of love. The way I'm going to write it is to help bring all of this to the fore in the film. I'm going to work on both a structure and a VO narration that's going to be done by the wonderful actor, Nick Stahl, who brings an assured, skillful touch to everything he does, and who has a relatable, personable quality.
Fight Club is considered by many to be the greatest cult film of the last twenty years. Did you know that you were working on something special when Fight Club was coming into fruition and do you feel the same about Idiot Savant? When I was working on Fight Club, I really only knew two things- that I was blown off my feet by reading Chuck Palahniuk's novel, in galley form, and that the bar was set high on the film's direction, because it was going to be David Fincher- which took me a month to actually believe- not because of waiting for machinations- but because my mind wouldn't absorb the seemingly impossible good luck. Then, I basically saw my job as not letting either of them down. By the time David showed me the first half of the rough cut at his home, I knew that we were working on something that was, at least, highly unconventional, and, at best, seminal. And the latter was my hope. The phenomenal direction, the fantastic performances of the cast, the top-level work of the entire crew- all of this seemed too much like a fantasy to be true. But, still, I had no idea it would become what it has become.
At the point that I will begin work on Idiot Savant, I have aspirations that it will be a ground-breaking documentary. I think even now, with all our discussions about it, and with each new discovery of old footage, that the project is beginning to take on a life of its own, pulling in both people and almost magical useable materials that can be put together in an amazing way. Once I've started to write, I can easily see that, in the world of documentary films, it will be special. Once the process if fully underway, you'll have to ask me that question again.
Idiot Savant is a story about Ryan, but it has the potential to provide commentary on bigger and more universal issues. What are your thoughts on addiction and our current criminal justice system? We have way, way too many people locked-up for drug possession- addicts who need help, not incarceration. They're treated as if they were dangerous criminals- and I only mean the addicts who are in for possession- not any that have committed violent crimes. They're treated as if they are less than human. The justice system is brutally unfair to them, and, in many cases, turns them into criminals. This does society a disservice and places more people at risk to be victims of violent crimes.
You've worked with Chuck Palahniuk in the early part of his career. Do you see a parallel with Ryan? Do you see him headed in a similar direction in literature? Chuck and Ryan are different writers, but if a parallel can be drawn, I would say it's that how they both have their own unique take on life and both seek to keep breaking new ground. And Ryan is going to have the kind of longevity that Chuck has accomplished.
Related
Popular in the Community